From American Journey comes this important wild Alaskan salmon oil supplement to help boost your dog's important immune system. Made with salmon, which contains omega-3 fatty acids, it helps to promote the health of the skin and coat, plus provides relief for sensitive skin.
A couple of dogs that we fostered had this problem, so we know it's important to address this issue as quickly as possible.
The content takes around 4 minutes to read, but if you are in a hurry, we have also included a table of contents below so you can see at a glance what the content is. This post contains affiliate links and I will be compensated if you make a purchase after clicking on my links.
American Journey Wild Alaskan Salmon Oil Video Review:
———————————-
What Is American Journey Wild Alaskan Salmon Oil: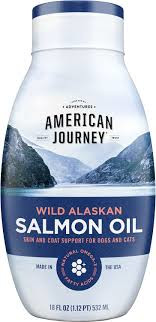 This supplement has a range of benefits for both your pet dogs and cats. It has been in the market for many years, which also helps to build trust with the consumer.
American Journey wild Alaskan salmon oil is used by many canine owners to help their pets maintain a long and healthy life. The product helps to ensure your dog gets all the essential vitamins, minerals, and nutrients that make a great healthy coat. 
In addition, it helps to improve dental health, increase energy and provide better skin health. Improved digestion may also help to prevent dog obesity which is a major problem today. Better vision can help to prevent dog blindness, plus improved growth and metabolism can help with the training and development of your pups.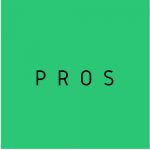 Pros:
Helps to promote healthy joints.
Easily added to your pet's food.
A tasty flavor your pet will love.
Coat and skin health are promoted with omega-3 fatty acids.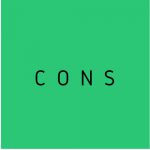 Cons:
Some pets did not like the taste.

Actual Review from Buyer: –  " My 9 year old rescue dog and her feline sister love it. Both have skin allergies and it really made a difference.I could tell when I didn't purchase it for a couple of months after running out, but now back on it. Great stuff! My other cat developed a sensitive stomach and has always been a picky eater, but he will still eat it eventually and so I say it is a win-win situation "
—————————–
Of the positive and negative reviews of the product, 91% of the reviewers would recommend this product.
——————————
This supplement has the right combination of minerals, vitamins, and other nutrients to help your dog maintain a strong immune system. It also contains fatty acids, which are necessary to help your pet's skin and coat, plus vitamins that help make your pet's vision better.
———————-
FAQs:
Conclusion:
This liquid supplement is great for improving the overall health of your pet. The product is easy to administer because it comes in a squeeze bottle with a drip-free cap.
Please click on the order link below to provide your pet with important health benefits, plus provide a tasty flavor with every meal.

PleaseSHARE this video and check out today's deals by clicking on the graphic below.
——————————
Disclaimer: All material on this website is provided for your information only. It may not be construed as medical advice. No action or inaction should be taken based solely on the contents of this information. Instead, readers should consult appropriate health professionals or veterinarians on any matter relating to their pet's health and well-being. The publisher is not responsible for errors or omissions.