Looking for the best dog ear cleaner? Then please read on for our reviews below. An important part of the overall health of your dog is keeping their ears clean and healthy. However, in a lot of cases, this area can be overlooked and the build-up of wax plus ear infections can result. 
If you are in a hurry, we have included a table of contents below, so you can see at a glance what the content is.
Make sure to check out today's deals to SAVE money on dog products by clicking on the graphic below. Also, click here to visit our special offers page for ongoing offers for more savings on dog products. Don't miss out.
This post contains affiliate links and I will be compensated if you make a purchase after clicking on my links.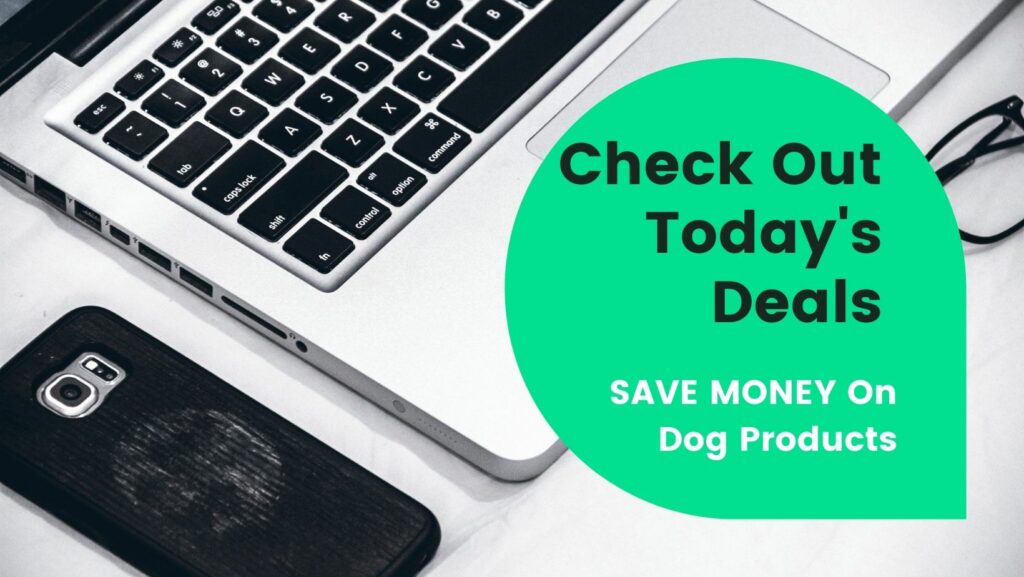 ———————————
Therefore an important part of the overall grooming of your dog should be regular cleaning of the ears. To help with your choice, here are our top picks for the best dog ear cleaners. 
If you want to order one of these products, please click on the relevant link in the video below. 
 —————————
Best Dog Ear Cleaners Vid

eo Review

:
——————————–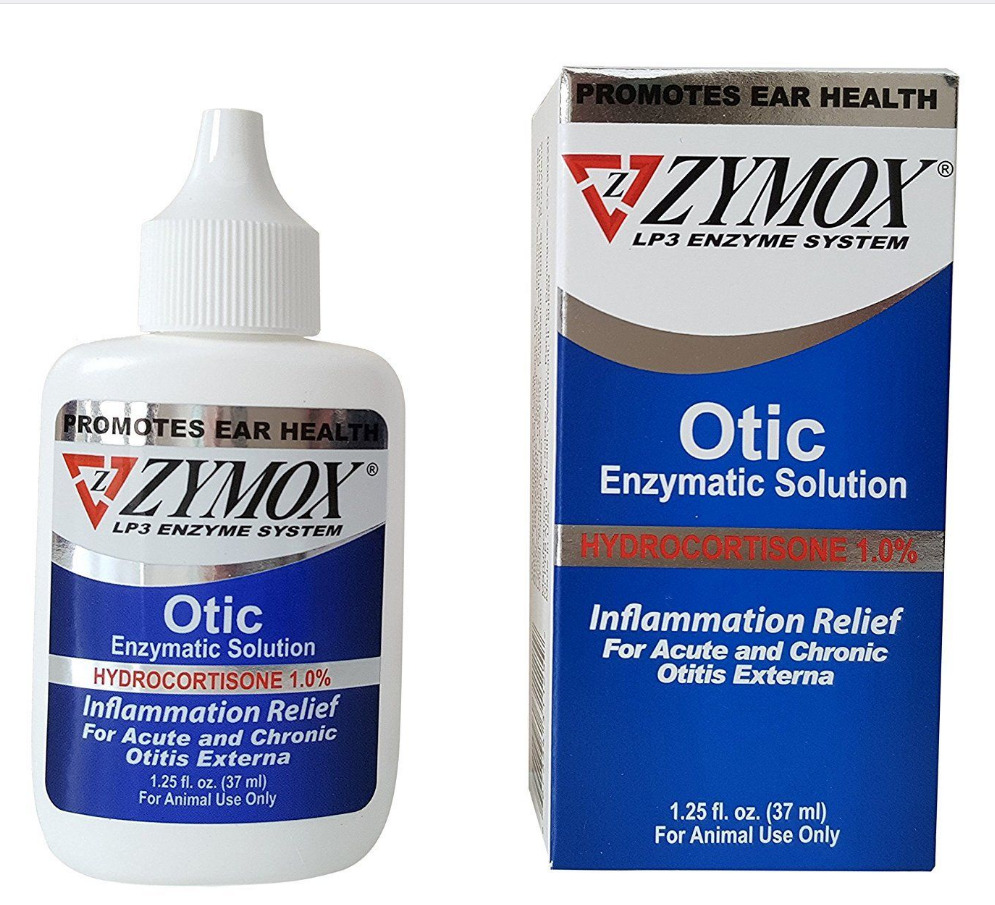 This dog ear cleaner from Zymox, containing  Hydrocortisone treats chronic and acute otitis externa. These health issues with the ears are due to yeast bacterial and fungal infections. Hydrocortisone provides important relief due to inflammation and itching. In just one daily application, this product combines both treatment and cleaner. It's a great choice for these best dog ear cleaners.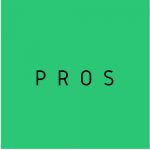 In one daily application, it acts as a treatment and a cleaner.
Treats effectively chronic and acute otitis externa.
Three active enzymes help with infections.
Provides relief from inflammation and itching.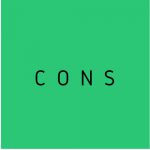 Didn't work for some dogs

Actual Review from Buyer: – My dog has had chronic allergies that show up on different parts of her body over her 13 and a half years and I have tried many products. Used this once a day for 14 days and she actually did not mind getting it! It is thicker than a regular ear wash/flush. I have been following up with the zymox ear cleanser once or twice a week and so far knock on wood she finally has ear relief! Very happy with my purchase! Def give this product a try. "
———————————
From over 2000 reviews, both positive and negative, 99% of reviewers would recommend this product.
The reason that Zymox Otic Pet Ear Treatment is so effective is that it works by neutralizing the activity of an enzyme, which feeds on sugars in the dog's ears. Yeast feeds off glucose and fructose and although both of these can cause painful irritation in the ears plus a ringing or buzzing sound in the canal, the most common cause is the excessive feeding of sweet foods.
Unfortunately, the excessive licking of the lips and the "smelling around the ears" can also mean that a foreign object could be stuck in the dog's ears or the ears can become infected. If your dog is licking its lips more than usual or if you notice that the "smelly around the ears" has increased in severity, then you will most likely want to take your pet to see their vet as soon as possible. This is to confirm that there is nothing wrong with their ears.
  ——————————–
This product helps with the cleaning of sensitive ears and those pets with chronic otitis externa.  In addition, ear canal odor is eliminated with anti-odor technology which is patented.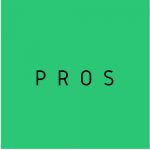 Dries the ear canal and removes excessive wax.
For pets that have chronic otitis externa.
Non-irritating solution.
Low pH.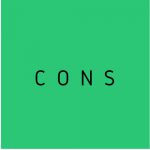 Didn't agree with some pets.

Actual Review from Buyer:  – " A product that has received rave reviews from both veterinarians and consumers is the Virbac Epi-Otic Advanced Ear Cleaner for Dogs. This product can help to reduce the buildup of earwax and other types of dirt in your dog's ears. In addition, it helps to dislodge any type of foreign body that may be lodged in your dog's ear canal. "
——————————-
From both positive and negative reviews, 95% of reviewers would recommend this product.
If you have ever given your dog a bath, you know how dirty those soaked ears can become. It is difficult to keep them totally clean when they are soaked with water. Even if you do your best, you may still not be able to completely rinse out all of the dirt or allergens that have been trapped in your dog's ears.
This is why it is critical to invest in a good ear cleaner that is capable of rinsing out all of the dirt and debris that may have been stuck in your dog's ears. There are a variety of different cleaners on the market today, but none of them are capable of cleaning out all of the dirt and debris that may have found their way into your dog's ears.
Virbac is one company that has taken it upon itself to create a product that will help to ensure that any type of debris will not be able to build up in your dog's ears. Unlike other brands, there is no water involved with the Virbac Epi-Otic Advanced Ear Cleaner for Dogs.
All you need to do is simply wet the cleaner and then simply rub it into your dog's ears. After you have done this, simply wait around fifteen to twenty minutes and then wash out the ears with a towel. If you follow these simple steps, you will be able to see the results that you are looking for.
 ——————————–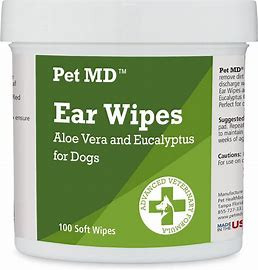 These dog ear wipes from Pet MD will help to keep your dog's ears free of wax and dirt, which can cause ear infections and odor. Prevent this from happening with regular use of these pet wipes, which help to keep your pet's ears dry and healthy. Formulated with eucalyptus oil and aloe vera, help to keep your dog's ears fresh and clean.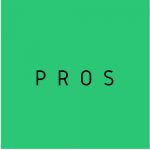 Perfect for between baths and quick clean-up.
Gently removes wax and dirt.
Helps to keep ears clean and dry and prevent common ear problems.
Keeps your dog's ears natural and fresh with eucalyptus oil plus soothes with aloe vera.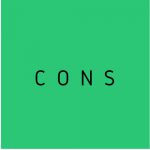 Some owners thought the wipes were too small.

Actual Review from Buyer:  –  " I am going to give these an A+ our female Cocker has chronic stinky ears. I use 2 of these each day on both her ears to wipe them clean. She has slowed down on itching them and they are not red inside anymore and they are staying much cleaner now that we have been using them for 3 weeks now. Very happy with them I use the on the boys ears once a week just to keep them clean also. "
———————————
From both positive and negative reviews, 95% of reviewers would recommend this product.
Pet MD Aloe Vera & Eucalyptus Dog Ear Wipes are an easy, convenient method to remove excess wax and also keep the ears of your pet free from excessive dryness and debris that can lead to infection and bad odor.
The wipes use purified, pharmaceutical-grade plant extract to deliver effective relief from ear problems. Eucalyptus oil cleans, moisturizes, and detoxifies without drying out the skin. The Aloe Vera oils have been used for centuries as a holistic treatment for a variety of ailments and are now used as a part of the best pet health products.
In addition to being used for dogs, the Aloe Vera & Eucalyptus Ear Wipes can be used for cats and kittens to help keep their skin healthy and prevent ear problems. The oils are extremely soothing to the skin, while also helping to fight off bacteria and allergens.
These solutions will not irritate the lining of your cat's ear because they are made with hypoallergenic ingredients. They are also non-comedogenic, which means that they won't plug up your dog's airway.
——————————
This ear cleaner from Epic Optic can be used as a pre-treatment plus a gentle ear cleanser. It is safe for long-term use with a patented combination of active ingredients. It's an anti-fungal and anti-microbial flush that can be used on cats and horses as well as dogs.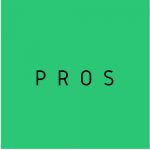 Recommended by vets for use on dogs, cats, and horses.
Skin cleanser and flush which is antibacterial, anti-microbial, and anti-fungal.
A soothing solution that is fragrance-free.
Safe for long-term use with its non-stinging and gentle formula.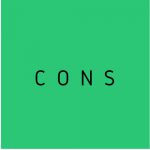 Actual Review from Buyer:  – "  Our vet had us try this for our labradoodle who was getting ear infections every few months, even with regular ear cleanings. This helped to cut the yeast levels down and he no longer has stinky ears or itching. Chewy's price is much better than the vet's!"
——————————–
From both positive and negative reviews, 99% of reviewers would recommend this product. 
Trizultra + Keto Flush for Dogs is a new multi-purpose oral chelation treatment that's safe for dogs, cats, and horses. This gentle antifungal solution is useful for treating infections caused by yeasts and bacterial causes.
Keto is derived from a plant that provides a unique source of nutrition with its rich amino acids, fatty acids, and vitamins. These nutrients in the Trizultra Flush for Dogs help fight infection and promote a healthier coat and fur.
It also works to naturally strengthen the immune system so it can better protect the body against future invasions and diseases.
 ——————————-
With this relief wash and dry from Vets Best, you can provide effective and fast relief from raw, red, and itchy ears, plus help to control odor. Developed with a blend of natural and alcohol-free ingredients, it includes tea tree oil, aloe vera, chamomile, and echinacea.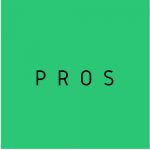 A relief wash and dry for dogs for itchy ears.
Contains non-stinging, alcohol-free, and natural ingredients.
Includes Echinacea, aloe vera, chamomile, tea tree oil, and clove oil.
Helps to control odor, plus provides fast effective relief from irritated ears.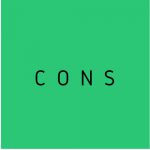 Didn't work for some dog owners.

Actual Review from Buyer: – " This works well on my cocker spaniel. Her ears are always yukky and this really does help!!"
——————————
From both positive and negative reviews, 92% of reviewers would recommend this product. 
For a pet owner, a dog's health can be one of the most important things to consider. Choosing the best dog treatment and care products is very important and the Vet's Best Ear Relief Wash & Dry Combo Pack for Dogs is one such product. A good addition to the best dog ear cleaners range.
When you are choosing the appropriate dog grooming products for your dog, make sure that you choose products that offer the maximum protection for your dog's ears. This product helps to ease the discomfort caused by ear mites in dogs. It helps to keep the ears clean and free of debris.
The specially formulated wash helps to reduce dryness and excessive moisture within the ears.  This product is ideal for both indoor and outdoor dogs. It helps to maintain good hygiene within your dog's ear.
 ——————————

This cleansing solution from Vetoquinol helps to clean, deodorize, acidify, and dry your pet's ears. Can be used routinely to help to maintain healthy ears and prevent ear infections.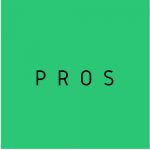 Helps to maintain healthy ears, and prevent ear infections.
Its gentle formula allows it for routine use such as in the treatment or grooming areas.
Softens the skin with aloe vera.
Acidifies and dries the external ear canal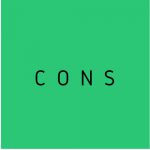 Actual Review from Buyer:  –   "  After my vet recommended this ear cleaner for my cocker's ears, they have had no ear infections or issues with their ears. Great Product! "
—————————–
From both positive and negative reviews, 92% of reviewers would recommend this product.
Are you looking for a safe and gentle alternative to conventional ear cleaning solutions? Are you tired of dealing with the discomfort and pain caused by mites?  Mites in dogs can lead to severe allergic reactions, skin infections, and even the development of cancer.  This is where Vetoquinol Vet Solutions can come in handy.
The active ingredient in Vetoquinol Vet Solutions is Vinyl Acetate which is effective against adult mites but is safe for puppies and kittens. It is applied topically and acts quickly to remove any mites that may be present on your dog's ears.
It is an extremely powerful medication and can be used for both indoor and outdoor applications. The only side effect associated with this solution is slight irritation of the dog's skin.
———————————

This ear rinse from PetArmor gently cleans away wax and dirt in your pet's ears. In addition, it kills bacteria that cause odor.  The product prevents the growth of bacteria allowing the growth of healthy tissue.  Ear scratching and head shaking caused by inflamed and dirty ears are eliminated. Great for all breeds of dogs and cats.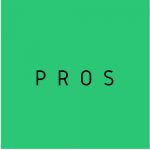 Prevents the growth of bacteria and kills yeast and bacteria.
Rinses out the wax, debris, and damaged tissue.
Eliminates ear scratching and head shaking.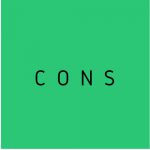 Actual Review from Buyer: –  "My dog had discomfort and brownish debris from an ear infection that was brewing in her ear. I purchased this in order to give her relief before her vet visit and it helped her tremendously! I discovered the debris on Monday. I purchased this the same day and within minutes I noticed that she was not as uncomfortable as she was prior to the rinse! I highly recommend this product. My vet told me that the rinse did a great job in cleaning the debris. I wouldn't substitute this for a vet visit if you see that your dog has ear discomfort. However, it does bring relief and it does clean the ear well"
————————————
If you're looking for a way to clean your dog's ears without spending a lot of money, you might consider the Pet Armor Ear Rinse for Dogs. This amazing device is designed to clean your dog's ears without applying too much pressure onto its outer ears.
This means that it will not harm your pet's skin or ears in any way, without causing any harmful side effects and damage to your pet's ears. It's also very easy to use, even for those who have little experience in cleaning products.
————————————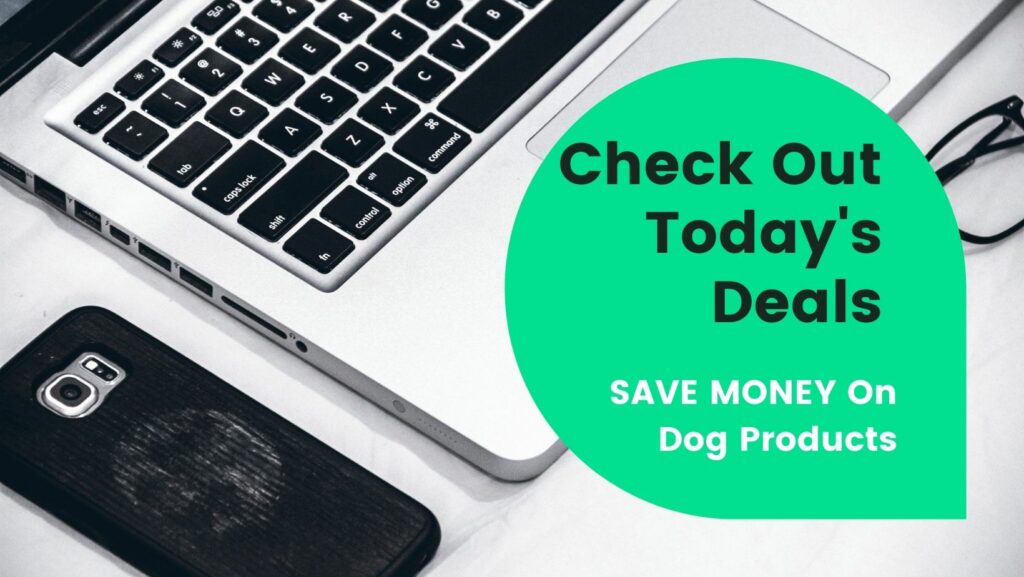 —————————-
Common Signs Of Ear Infection in Dogs:
Redness. If your pet has an infection, you will see redness in the ear canal.
Rubbing: Dogs will rub their ears with their paws to help ease any irritation they have in their ears. You might find them also rubbing their ears against their legs to relieve any itches.
Whimpering. If the particular case of ear infection is painful, it might cause him to whimper, particularly if you are touching the ears.
Soreness: The ear is painful and uncomfortable for any touching. Indeed your dog might react aggressively, especially if being examined.
If an infection has not been established, but there is some inflammation, it is most likely that an infection will probably follow. It's always better to identify the relevant symptoms as early as possible. Always check with your vet and help to ease any pain or itch and prevent an infection from establishing.
Types Of Ear Infection In Dogs:
Thankfully you can help to minimize the severity of these infections for your dog. They come in three types of which otitis externa is the most common. This is where inflammation affects the external part of the ear canal.
The other two types are called interna and otitis media. These are infections that have spread from the external ear to the inner and middle ear canals. These can actually become quite serious, possibly resulting in deafness and even facial paralysis. This is why prevention and treatment in the early stages are so important. 
——————————-
Causes Of Ear Infection In Dogs:
The causes can be recurrent or persistent and can happen due to the following.
Allergies:
If the infection in your dog's ear, appears to recur again and again, the reason might be that they have an allergic reaction to something. Normally this would be a skin allergy where the problems would arise.
Hormonal Changes:
This can happen where there is a lack of thyroid hormone or an excess of steroid hormones. Also, diabetes can come into play.
A Foreign Body In The Ear:
A common reason for irritation in the ear is that something like grass seed gets stuck in the ear canal. This appears to happen more with breeds such as Spaniels, which have floppy ears.
We hope that the information above has helped you make the best choice from the best dog ear cleaner reviews above, which are available to buy for your pet.
——————————-
Related Articles:
19 Best Dog Healthcare and Wellness Products
————————————
Disclaimer: All material on this website is provided for your information only. It may not be construed as medical advice. No action or inaction should be taken based solely on the contents of this information. Instead, readers should consult appropriate health professionals or veterinarians on any matter relating to their pets' health and well-being. The publisher is not responsible for errors or omissions.