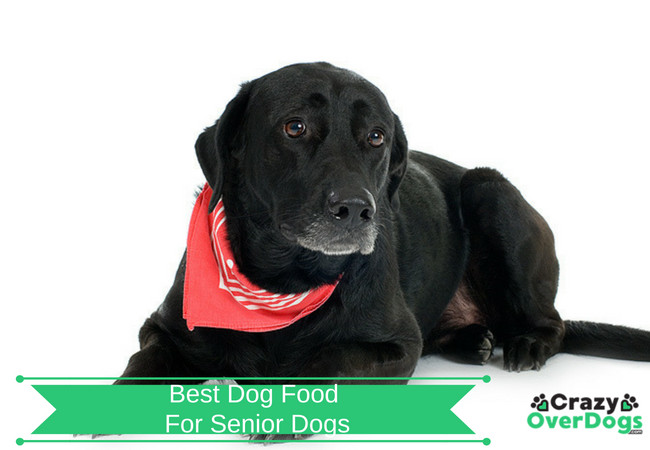 Like us dog owners, the lifestyle of our pets as they grow older, will change. As a result their diet also needs to be changed, to compensate and ensure that they are getting the correct nutritional needs within their food.
Therefore, what is the best dog food for senior dogs.
We will look at the best dry food brands and also the best canned dog food for senior dogs, in order that you can make the best choice for your beloved pet.
What is a Senior Dog: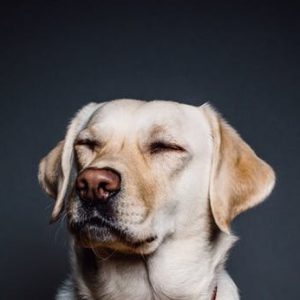 It has often been said that a dog's age is defined as being seven dog years being equal to one human year.
However, the breed and the size are also major factors in determining what is a senior dog. In general smaller breeds will live for longer than the large breeds.
A general rule of thumb is that dogs can be considered to be senior when they are from 5-10 years old.
As stated it can also depend on the breed, because large dogs form five years of age can be termed senior, whereas small breeds do not exhibit signs of aging until 10-12 years.
What Makes A Good Senior Dog Diet:
Your senior dog will require a diet that is well-balanced, low in calories, high in fiber and contains the right amount of protein and fat.
Protein and Fat:
If your dog has problems with its kidney functions, then the lower the protein amount, the lower the workload.
A lower fat content results in lower calories, which will help with the weight.
Calories:
Senior diets have lower calories and help to create a feeling of a full stomach with each meal taken. Again, this should help with any weight issues which appear to be a growing trend in dogs.
Fiber:
The higher fiber will help with the problem of constipation, which older dogs tend to be prone to.
Signs Of Ageing In Senior Dogs:
Similar to signs of ageing in humans, there are also similar signs for dogs. These can range from:
Weight Gain or Obesity
Loss of Appetite
Exercises Less and Less
Less Energy and Sleeping More
Incontinence
Does not respond to commands
The weight gain can lead to serious issues such as diabetes or osteoarthritis. On the other hand, a lack of appetite could be the cause of stomach problems.
As in all cases where the health of your dog is causing worry and concern, we always recommend that you take your dog to your vet and discuss your concerns. Always remember that a healthy pet brings great health benefits for its owners.
What Are Common Diseases In Senior Dogs:
Dental issues are very common in senior dogs. While not always serious, for the dogs overall well-being it needs to be effectively at an early stage. If left untreated, it can lead eventually to problems in the heart and kidneys. You can check the dogs teeth and gums for any signs of inflammation and gums which are reddened.
Depression and also anxiety can also affect the older dogs. In cases like this, it's always better to discuss these types of problems with your vet.
Best Senior Dog Food Reviews:
VIDEO:
1): Hill's Science Diet Adult 7+ Small Bites Chicken Meal, Barley & Brown Rice Recipe Dry Dog Food: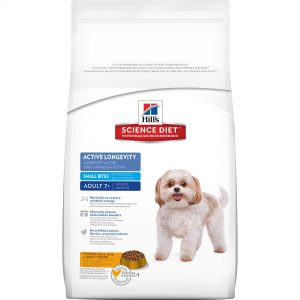 This food is specifically formulated for senior dogs and to help them stay healthy as they grow older.
It has been developed by the nutritionists and scientists at Hills for a healthy balanced diet. It is made with natural ingredients plus minerals, vitamins and amino acids, and contains no flavors, artificial colors or preservatives.
The immune system is also supported with a blend of antioxidants which has been clinically proven.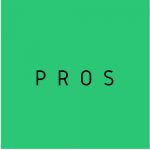 Designed For Older Dogs
Promotes Youthful Energy
Clinically Proven Nutrients
Veterinarian Recommended
100% Hills Guarantee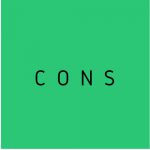 2): Wellness CORE Grain-Free Senior Deboned Turkey Recipe Dry Dog Food: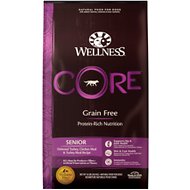 This quality senior dog food from Wellness CORE is packed a high concentration of high quality protein, nutritional supplements and nutrient rich super-foods.
It's a delicious grain free meal that is a balanced and complete nutrition that your dog needs. Prepared to the highest levels of quality and safety.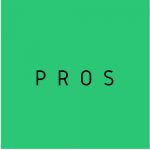 Contains no wheat, corn or soy
High concentration of animal protein plus additional nutritional supplements to support the health of senior dogs.
Contains no meat by-products, artificial flavors, colors or preservatives.
Backed by the Wellness guarantee with ingredients you can trust.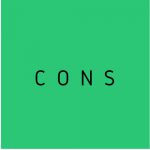 3): Blue Buffalo Life Protection Formula Natural Senior Dry Dog Food: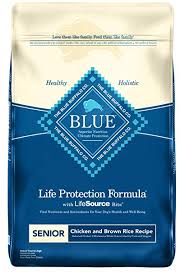 This food has been formulated to support the overall health and well-being of your senior dog. It always includes real meat as the first ingredient. The protein comes from chicken meal and de-boned chicken, plus L-Carnitine to help maintain strong muscles as the dog ages.
Support for hip and joint function to encourage overall mobility comes from Glucosamine and Chondroitin. Essential energy requirements are derived from the proteins and carbohydrates.
This natural dog food is recommended by holistic veterinarians and animal nutritionists, in helping support the important immune system, and the additional requirements as your pet gets older.
Always features real meat as the 1st ingredient. Formulated with Glucosamine and Chondroitin to help support joint and hip function, and overall mobility, and essential proteins and carbohydrates to help maintain energy requirements for a healthy lifestyle.
A Natural Dog Food enhanced with vitamins and minerals. Contains BLUE's exclusive LifeSource Bits – precise blend of antioxidants, vitamins and minerals selected by holistic veterinarians and animal nutritionists that support immune system health, life stage requirements, and healthy oxidative balance.
Because the nutritional requirements for senior dogs are different from other life stages, BLUE Life Protection Formula dog food for Senior Dogs features the ingredients to support their overall health and well-being.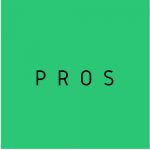 Specially Formulated for Senior Dogs
No corn, wheat or soy
No artificial flavors or preservatives
Recommended by holistic veterinarians
Contains BLUE's exclusive LifeSource Bits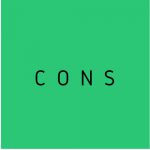 Some Dogs Don't Like It
Might give gas

4): Nutro Wholesome Essentials Senior Recipe Dry Dog Food: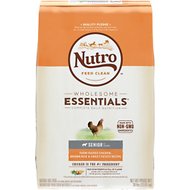 This specially formulated food for senior dogs has been freeze-dried gently to lock in the natural goodness. With fresh and regional ingredients, this senior dog food offers the benefits of a raw diet.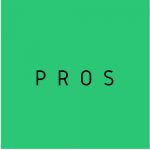 Grain free dog food
Limited ingredients
Single-source protein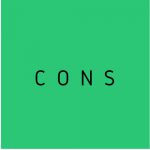 5): Purina Pro Plan Bright Mind Adult 7+ Chicken & Rice Formula Dry Dog Food:

The Purina Pro senior dog food was developed from the research which showed that enhanced botanical oils provides an efficient fuel source for the brain in dogs, helping to nourish their brains as they age.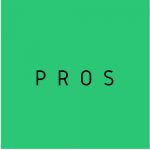 First ingredient of chicken provides high-quality protein
A healthy skin and shiny coat with omega-6 fatty acid, vitamin A and linoleic acid
Promotes optimal digestive health with natural prebiotic fiber
Joint health supported with EPA, an omega-3 fatty acid, and glucosamine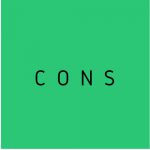 Conclusion:
We hope that you have gained some information on the best senior food for your aging dog. As stated at the beginning, our lifestyle and our diet requirements change and it's important to ensure that these are met.
As dog owners we just want the best for our beloved pet who brings so much joy into our lives.
Please SHARE this video. Thank you!
Related Articles:
Best Dog Food For Sensitive Stomachs
This presentation contains images that were used under a Creative Commons License. Click here to see the full list of images and attributions: