Looking for the best dog raincoats for dogs to buy, then we have the solution for you. Some dogs,  just have a knack for finding every puddle,  especially during a walk, when it's raining.
If you are in a hurry, we have included a table of contents below, so you can see at a glance what the content is. The first product will only take two to three minutes to read. This raincoat will keep your pet dry during the rain. Kept in place by secure belly straps, plus it's easy to clean. 96% of reviewers have recommended this product.
Make sure to check out today's deals to SAVE money on dog products by clicking on the graphic below. Also, click here to visit our special offers page for ongoing offers for more savings on dog products. Don't miss out.
This post contains affiliate links and I will be compensated if you make a purchase after clicking on my links.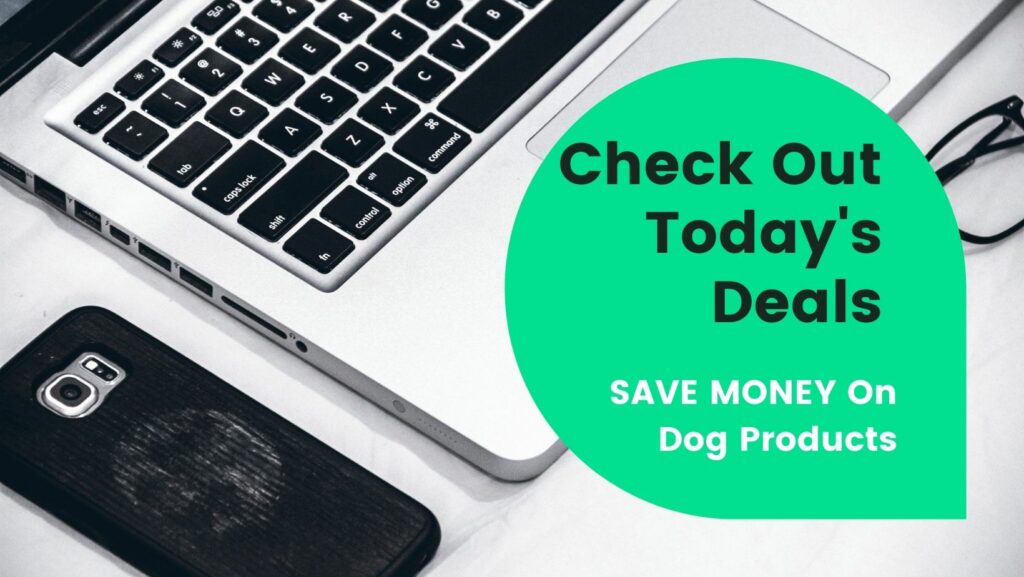 ——————————
The main purpose of a dog raincoat is to keep your dog dry, whilst walking in the rain. However, you will have additional benefits such as keeping their coat cleaner or keeping them warm when it's wet and windy.
Outerwear for dogs comes in all sizes and shapes, just as our dogs do. Please remember to measure your pet before selecting a size by following the instructions which should be listed on the ordering website.
—————————–
Best Rain Coats For Dogs

Video Review

:
Here are the top picks for the best rain gear for dogs. Please click on the relevant link below, should you wish to buy one of the products.
——————————–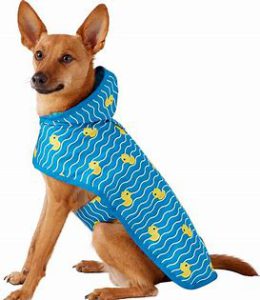 This colorful dog jacket which is water-resistant will help to keep your pet dry during the rain. Fits securely to give a great fit and the leash hole will allow you to attach a leash to your dog's collar.  The cute ducky print is stylish and adorable, plus it comes in various sizes and adds fun to any walk.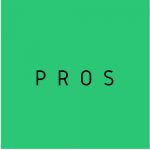 The secure belly straps help to keep the raincoat in place.
Easy access to a harness or collar with the built-in leash hole.
Brighten up any walk with this adorable ducky print.
Easy to keep clean by hand washing.
Water-resistant raincoat.

Actual Review from Buyer:   "This fits my dog perfectly. She's a Keeshond, and they have a ton of hair, and when she goes in the yard to potty she likes to "dilly dally" in the rain so she comes in all soaked and we have to towel dry her. So I figured I'd get her a raincoat to wear to keep her nice and dry. The material is nice and lightweight. It wouldn't withstand a monsoon type of rain, but it'll do the trick for your average rain showers to keep your pooch dry."
———————————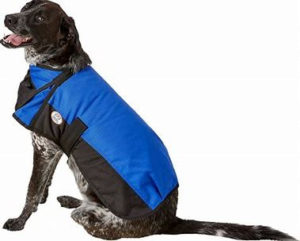 With this waterproof dog jacket and blanket from Derby Originals, you can keep your pet warm and dry in the rain, whilst out for a walk. The coat has a strong 600D nylon outer shell, which is waterproof with a comfortable interlining.
This snug-fitting is provided with an elastic fuzzy fastener belly band and an adjustable neck strap. In addition, maximum comfort is helped with the flexible shoulder gussets.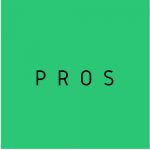 Modeled after Derby Originals' high-quality, winter turnout blanket.
A snug fit is helped with an adjustable neck strap and an elastic fuzzy fastener belly band.
Available in an assortment of sizes and colors.
Made with 150 grams of soft, warm poly-fill insulation.

——————————–
With this dog raincoat from  Ethical Pet Fashion, your dog will look great and you will feel good. Made of 100% polyester and waterproof, it is stylish and will keep your dog dry whether in the snow or rain.
A snug comfortable fit comes with the adjustable belly strap, plus the bright yellow color with reflective stripes will provide important safety benefits at night or in poor conditions.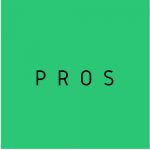 A stylish coat that is quick and easy to put on.
Comfortable and snug fit with an adjustable belly strap and fuzzy fastener.
Available in a wide range of sizes.
100% polyester with a waterproof coating. stylish look.
For added safety, reflective stripes help increase visibility.

——————————–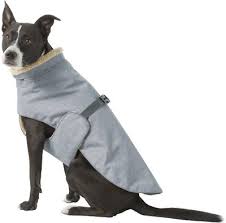 Keep your pet warm and cozy with this comfy dog coat, inspired by the famous city.  Made with a water-resistant exterior and a soft faux fleece lining on the interior.  Extra protection from the wind is provided by a high collar.  Access your pet's collar easily underneath the coat-covered leash hole, when going out for a walk.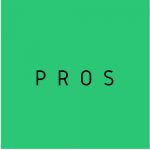 Protect your pet from the rain, wind, and snow.
Water-resistant exterior and fleece lining interior.
The wrap-around design is designed to fit snugly.
An added safety feature is provided by the reflective piping.

——————————–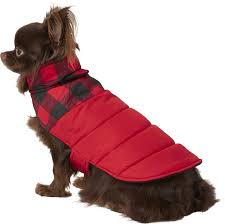 If you are taking your dog out during a cold spell, then this lightweight puffer dog raincoat will keep your pet warm with a layer of warmth, during the cooler temperatures. It is waterproof and the leash hole is covered, giving another layer of protection.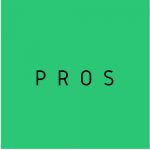 Machine-washable and lightweight for easy cleaning.
Features a cozy fleece lining on the inside and a water-resistant protective shell on the outside.
The functional design includes a hook-and-loop strap for a secure fit.
A covered leash hole for added protection.

Actual Review from Buyer:  " I purchased this in red for my 27 lb. Corgi/Shiba Inu mix. Originally, I got a large, but it was snug since he is a little pudgy, so I sized up to an XL. Definitely size up is if you are questioning whether it will be too small or not! I also purchased a pink XXL one for my sister's 50 lb. golden retriever which fits her well. Stays on during play and keeps dogs warm. Highly recommend!"
—————————-
Please remember that when it rains, we can hold umbrellas over us, to help keep us dry. Our dogs, cannot do this. Prolonged exposure to cold rain or snow can result in a risk of hypothermia and it's definitely not wise to let the body temperature of our dogs get too low.
If the body temperature does drop, breathing and heart rate slow down, which can lead to various problems.  If the hypothermia gets severe, it can result in problems with the heart and kidneys.
We hope that the above content is of use to you in helping to choose the best dog raincoats.  Lastly for us dog owners, we have also included this umbrella for you to consider. It's important to keep pets dry as well as their owners.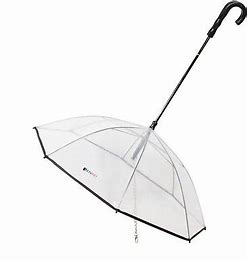 Walk with your dog in the rain or snow with this LesyPet Dog Umbrella which comes with a built-in steel leash. The umbrella is water-proof and also wind-proof. Made of durable material that can resist tearing. It comes with an ergonomic handle, which is ultra-strong.
Keep yourself and your dog safe and dry from the rain. Keep them healthy and they will bring great health benefits to you and your family.

—————————
Disclaimer:  All material on this website is provided for your information only. It may not be construed as medical advice. No action or inaction should be taken based solely on the contents of this information. Instead, readers should consult appropriate health professionals or veterinarians on any matter relating to their pet's health and well-being. The publisher is not responsible for errors or omissions.