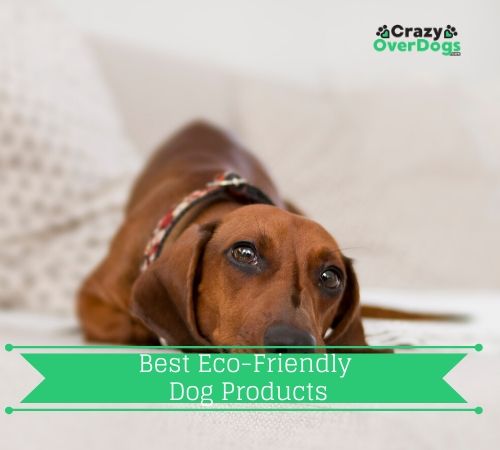 Looking for the best eco-friendly dog products in 2021, then we have a solution for you.  When buying any dog product, it's important to think about its impact on the environment.  Global warming is always on our minds now. So what are the best eco-friendly dog products to buy?
As dog owners, we need to leave our planet inhabitable and safe for our future generations. You also want the best for your dog always because they are part of the family. Here are our top picks for the best eco-friendly dog products. To view the full range, please  >>>Click Here<<<.
Always make sure to check out  "Today's Deals"   to SAVE money with your dog products.
Best Eco-Friendly Dog Products 
Video Review:
With these biobased poop bags, you can clean up in an environmentally and safe way. Orange scented and leak-proof, they are made from recycled materials and certified Biobased.  You know when it's time to grab another roll because these poop bags are numbered from 15 to 1. T think that this is great. A great eco-product that is practical and useful.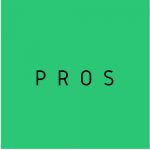 Clean up after your pet in a safe and environmental way.
Made out of recycled materials with an orange scent to cover up smells.
USDA Certified Biobased and leak proof.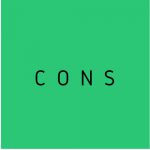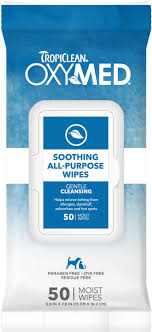 With these allergy relief wipes, from TropiClean, you can help wipe away dander that is causing allergies. The wipes, which are pre-moistened contain Alpha-Hydroxyl, oatmeal, and vitamin E. Gentle relief that will have your pet smelling fresh.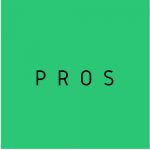 Remove dander that causes allergies.
Soothes irritated skin.
Helps relieve seborrhea, hot spots, and itching.
Reduces odor and leaves a fresh scent.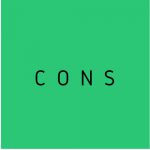 Some owners found the wipes smaller than they would like.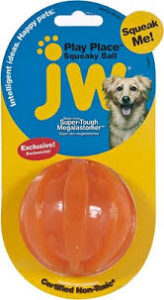 Made from tough Megalastomer and 100% recyclable, this squeaky ball and dog toy will provide entertainment and a healthy alternative for your pet. Brightly colored and bouncy to get the adrenaline pumping with this eco-friendly dog toy. If your dog likes to chew and run after a ball, like mine, then this is a great product.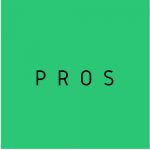 Made from JW's Megalastomer.
Brightly colored material. Fun colors.
100% recyclable and safe non-toxic toy.
Engages your dog's natural instinct to chew.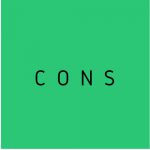 Not strong enough for some dogs.

Let your dog have great playtime fun with this plush dog toy.  It's eco friendly, plus fun. The toy can be stuffed with an empty water bottle and used in a game of fetch. An activity they will find engaging, with or without the bottle, because of the squeakers inside. In addition, it can keep them company, if you are away.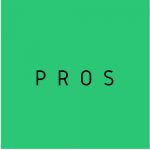 Great and simple eco-friendly fun for your pet.
 No electricity required.
 Made from soft plush material.
 Squeakers inside to excite your pet at play.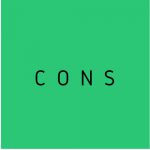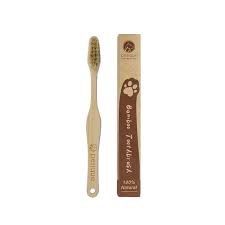 With this eco-friendly dog dental care toothbrush, you can help your dog's dental health.  It is biodegradable and sustainable, made from natural bamboo wood and boar's hair for the bristles. Like our own dental health, we have to look after them and the gums, to prevent tartar buildup.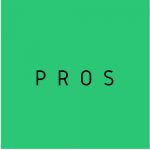 Made from boars hair and natural bamboo wood.
A great alternative and eco-friendly.
Biodegradable non-toxic, and compostable.
Keeps your pet's mouth clean and fresh.
Helps with important dental care.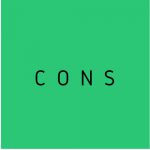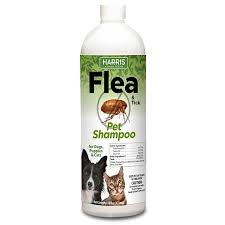 Fight the battle of the fleas with this pesticide-free blend of botanicals. Gentle for your pet and the environment. Developed to repel ticks, mites, and fleas. Free from toxins and pesticides, it contains plant-based ingredients such as cottonseed oil and cloves.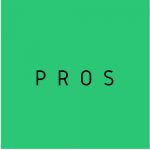 Safe for pets. Plant-based ingredients.
Kills ticks, fleas, and ear mites.
Pesticide and toxin-free.
Lightly scented.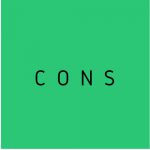 Combine style with an eco-friendly crate for your dog. With a secure latching door, the crate can double up as a real end table. Made from Ecoflex, which is a recycled plastic-wood and non-toxic material that won't crack or warp. A great item to compliment your decor. Functional and also fashionable among eco-friendly dog products.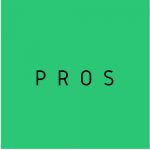 Made from Ecoflex.
Doubles as a dog crate and functional end table.
For assembly. No tools required.
Easily cleaned. Non-porous material.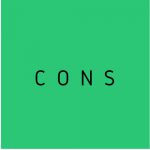 Apparently not for strong dogs.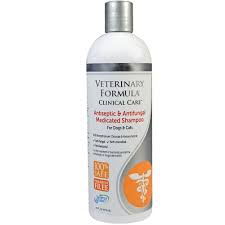 This veterinary formula shampoo helps to relieve pyoderma and dermatitis which are skin infections. Developed with Ketoconazole which helps to treat fungal infections. In addition,  Benzethonium Chloride helps to eliminate the bacteria that cause odor and irritation.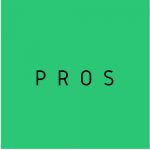 Helps to relieve pyoderma and dermatitis.
Aloe Vera soothes the healing process of any affected area.
One hundred percent paraben-free.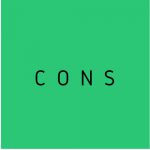 Didn't work for some dogs.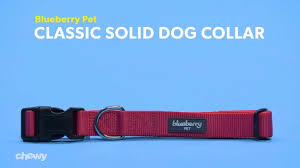 This elegant collar from Blueberry Pet is machine washable and comes in a variety of colors.  They are easy to remove and put on your dog. In addition, this durable collar is machine washable.  Buckles are eco-friendly, having come from recycled plastic bottles.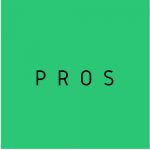 Easily cleaned and machine washable.
Beautifully designed and fashionable. Durable with high-density webbing.
Easy and quick leash attachment from the chrome coated D-ring.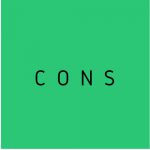 Some owners had issues with the sizes of the collars.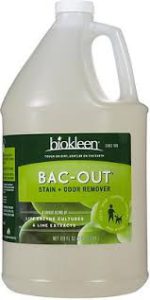 This stain and odor remover from Biokleen has a unique blend of plant-based surfactants, enzyme cultures, and citrus extracts. Together they work to remove odors and stains.  Developed without colors or artificial fragrances and using green manufacturing technologies.  Works great at removing pet accidents from fabrics, carpets, and more.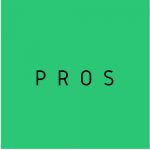 A unique blend of citrus extracts, plant-based surfactants, and live enzyme cultures.
Works great on stains and odors caused by pets, wine and more
Comes ready to use.
No colors or artificial fragrances.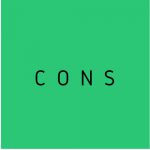 Important Information:
What Is Global Warming: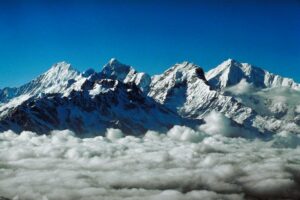 Global warming is the general phenomenon of rising average atmospheric temperatures around the Earth over recent decades.
Increases in greenhouse gas emissions i.e. carbon dioxide, methane which absorbs solar heat energy and radiates it back into the Earth's surface.
This causes the upper atmosphere to hold more heat, making the planet warmer than it otherwise would be.
This warm spell is currently spreading across the globe with potentially catastrophic consequences.  Serious action must be taken is taken to mitigate its effects on the planet.
One of the key drivers behind global warming and climate change is the widespread use of fossil fuels, primarily oil and gas. These fuels are a result of the decay in the Earth's ability to store and produce energy through photosynthesis.
Fossil Fuels:
The burning of fossil fuels for domestic consumption and industry has increased carbon dioxide levels in the Earth's atmosphere. In addition, agricultural land is cleared to grow food for the human race. This process also removes much of the carbon dioxide from the Earth's atmosphere.
With both these processes in motion, the Earth is no longer able to put away energy in the form of oxygen. This has resulted in a gradual increase in the concentrations of carbon dioxide in the Earth's atmosphere.
As this extra carbon dioxide is locked up in the Earth's atmosphere, it radiates into space. This process gradually warms the planet and makes it hotter. Thus far, scientists have not been able to capture this radiative forcing effect of global warming on the earth for some time.
Evidence:
Evidence of this natural cycle came about during the 1950s with satellite observations. By tracking changes in the Earth's temperature with the use of satellites, scientists were able to pin-point an acceleration in Earth's temperature. This is believed to be a result of manmade greenhouse gases.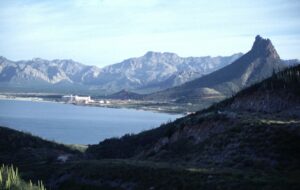 The results of this study showed that the rate at which the Earth warmed from the mid-to-tropical regions of the Northern Hemisphere, was much faster than what scientists expected.
These results were announced at a meeting of the American Geophysical Union held in San Francisco, California.
Initial thoughts were that the Earth's temperature was simply caused by random variation. However, observation combined with calculations based upon the greenhouse effect resulted in a conclusion that the Earth's recent warming trend is highly unnatural.
According to the Intergovernmental Panel on Climate change (IPCC), the causes of global warming may include:
The melting of ice masses.
The release of greenhouse gases caused by the burning of fossil fuels
Changes in the circulation patterns of the ocean.
Changes in the atmospheric circulation have previously only been linked to extreme weather events. However, this research shows that they play a significant role in the changes in Earth's temperature.
Scientists have theorized that the warming is caused by the melt from land-based ice sheets, which releases heat into the atmosphere.
Oceans Warming: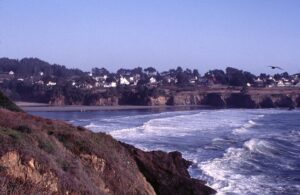 The warming of the ocean surface also results in increased evaporation, which further reduces the amount of heat that escapes into the atmosphere. When the Earth has undergone rapid global warming due to natural factors, it is referred to as an abrupt climate change.
Rapid changes in Earth's temperature are not uncommon during natural climate fluctuations, which are known as 'chaotic oscillations'. When the Earth's temperatures change rapidly from one side to another, they are often referred to as "ocean oscillations".
The observations of this study by van der Goes and colleagues provide strong evidence that the observed increase in Earth's temperatures is not a normal part of a natural climate cycle. It is possible, they argue, that the sudden global warming could be a sign of a new, unexpected climate change.
Conclusion:
We hope that the information above has helped in your decision on the best eco-friendly dog products to buy. It's important for ourselves, our pets, and future generations, that we do all we can to reduce global warming.