Looking for the best eco-friendly dog products, then we have a solution for you.  When buying any dog product, it's important to think about its impact on the environment.  Global warming is always on our minds now. So what are the best eco-friendly dog products to buy?
If you are in a hurry, we have included a table of contents below, so you can see at a glance what the content is. The first product will only take two to three minutes to read. Help to clean up the environment in a safe way. Made out of recycled materials plus there is an orange scent to cover up the smell.
Make sure to check out today's deals to SAVE money on dog products by clicking on the graphic below. Also, click here to visit our special offers page for ongoing offers for more savings on dog products. Don't miss out.
This post contains affiliate links and I will be compensated if you make a purchase after clicking on my links.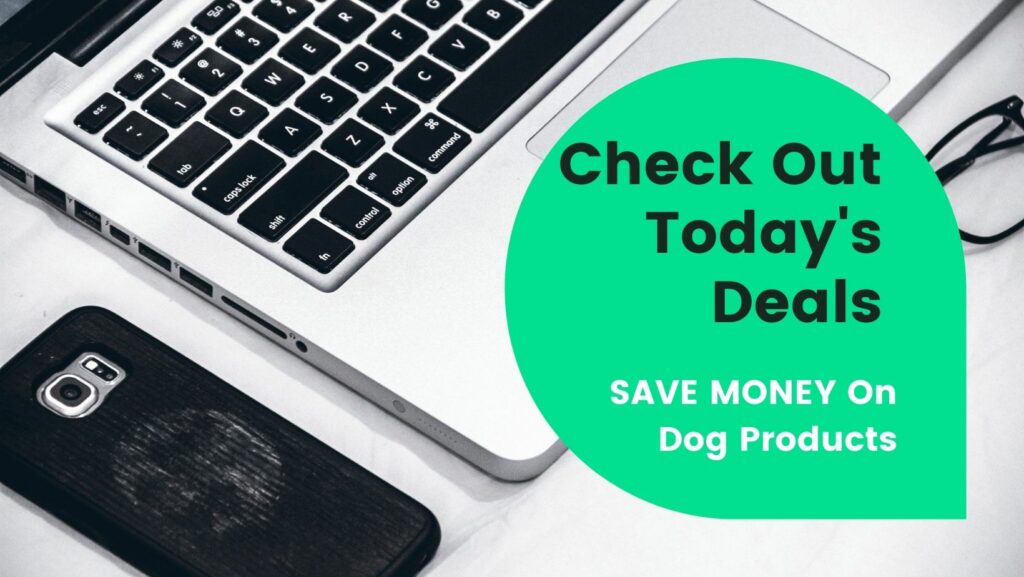 As dog owners, we need to leave our planet inhabitable and safe for our future generations. You also want the best for your dog always because they are part of the family. Here are our top picks for the best eco-friendly dog products. To view the full range, please  >>>Click Here<<<.
————————
Best Eco-Friendly Dog Products

Video Review:
———————————-
With these biobased poop bags, you can clean up in an environmentally and safe way. Orange scented and leak-proof, they are made from recycled materials and certified Biobased.  You know when it's time to grab another roll because these poop bags are numbered from 15 to 1. I think that this is great. A great eco-product that is practical and useful.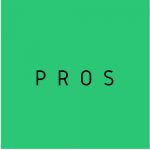 Clean up after your pet in a safe and environmental way.
Made out of recycled materials with an orange scent to cover up smells.
USDA Certified Biobased and leakproof.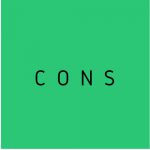 Some found the bag hard to open
Too thin for other customers.

Actual Review from Buyer: – " I absolutely love them. Not only is it a great price for 120 but they get the job done perfectly. They also smell amazing too! "
——————————
From both positive and negative, 84% of reviewers would recommend this product.
We have all seen the benefits of using The Original Poop Bags in our households. The bags work really well to remove organic matter from your dog's waste and they leave a very pleasant scent, so you don't have to worry about your family members being bothered by the unpleasant odor that usually comes from dog poop.
It is important to note that the orange-scented rolls can also be used to help keep the bathroom areas of your home clean and free of pet dander. Some of the benefits of using these reusable bags are that they are eco-friendly and very inexpensive compared to many other types of bags that are on the market today.
————————————-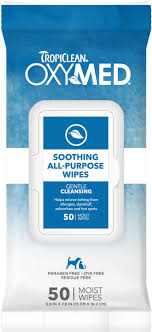 With these allergy relief wipes, from TropiClean, you can help wipe away dander that is causing allergies. The wipes, which are pre-moistened contain Alpha-Hydroxyl, oatmeal, and vitamin E. Gentle relief that will have your pet smelling fresh.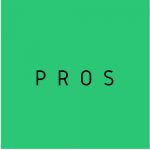 Remove dander that causes allergies.
Soothes irritated skin.
Helps relieve seborrhea, hot spots, and itching.
Reduces odor and leaves a fresh scent.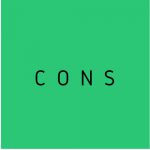 Some owners found the wipes smaller than they would like.

Actual Review from Buyer: – " My dog has allergies and seemed to always be licking his paws. My vet recommended wiping paws after walks. These wipes worked great! He no longer licks his paws and the wipes have the added benefit of making his feet really clean. No harsh smell. Buying again"
————————–
From both positive and negative, 93% of reviewers would recommend this product.
If your pet suffers from an allergy to fleas, then using the TropiClean Oxy Relieve Wipes for Dogs is an excellent way of boosting your pet's immune system and reducing the symptoms associated with allergies.
As well as being able to reduce itching and the level of discomfort in your dog, the wipes are very effective at killing off the flea eggs and keeping your dog's skin free from irritants. They also provide the extra relief that you need to keep their coats healthy and vibrant. The product has no side effects and is perfectly safe for use by both you and your dog.
 ————————–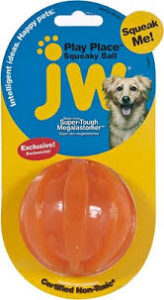 Made from tough Megalastomer and 100% recyclable, this squeaky ball and dog toy will provide entertainment and a healthy alternative for your pet. Brightly colored and bouncy to get the adrenaline pumping with this eco-friendly dog toy. If your dog likes to chew and run after a ball, like mine, then this is a great product.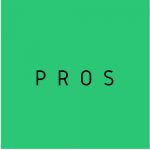 Made from JW's Megalastomer.
Brightly colored material. Fun colors.
100% recyclable and safe non-toxic toy.
Engages your dog's natural instinct to chew.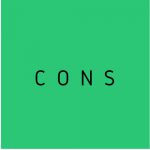 Not strong enough for some dogs.

Actual Review from Buyer: – " My dog is obsessed with this ball. But he only likes the orange ones. I got a blue one and a green one and wants nothing to do with them. I wish there was a way to request a certain color."
——————————
From both positive and negative, 76% of reviewers would recommend this product.
The JW Pet Play Place Squeaky Dog Ball has especially been designed to make it very easy to catch your dogs as they are running through the play area. The Squeaky Dog Ball is something that you will love to use and will provide your dog with many benefits.
 —————————–
Let your dog have great playtime fun with this plush dog toy.  It's eco friendly, plus fun. The toy can be stuffed with an empty water bottle and used in a game of fetch. An activity they will find engaging, with or without the bottle, because of the squeakers inside. In addition, it can keep them company, if you are away.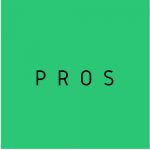 Great and simple eco-friendly fun for your pet.
 No electricity is required.
 Made from soft plush material.
 Squeakers inside to excite your pet at play.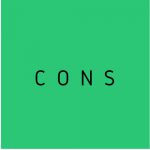 Actual Review from Buyer: – " My dog absolutely loves his water bottles, especially when it comes to getting the plastic cap off so this toy can give me the sense of security that he will not choke on the cap as it is securely in the toy with a hidden velcro compartment (water bottle not included). Also, has a squeaker! It's like a 2 in 1 deal! I am going to buy more! "
———————————
From both positive and negative, 80% of reviewers would recommend this product.
Give your playful, hyperactive dog the loud, crunchy playtime fun that he loves by filling up his mouth with a Doggles Plush Bottle Clownfish Dog Toy. Simply fill with a fresh, empty water bottle and give your dog all that crunchy, wiggly playtime that he craves!
It is lightweight for easy rolling during spirited fetch games of chase or simply slip inside a neat, clean used water bottle for long-lasting use. The buoyancy and durability of this dog toy make it a great choice.  Easy to clean vinyl that will not harm your dog's teeth.
——————————————–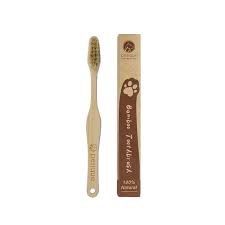 With this eco-friendly dog dental care toothbrush, you can help your dog's dental health.  It is biodegradable and sustainable, made from natural bamboo wood and boar's hair for the bristles. Like our own dental health, we have to look after them and the gums, to prevent tartar buildup.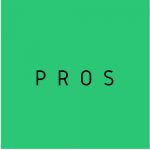 Made from boar hair and natural bamboo wood.
A great alternative and eco-friendly.
Biodegradable non-toxic, and compostable.
Keeps your pet's mouth clean and fresh.
Helps with important dental care.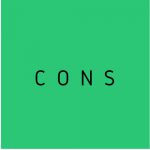 Petiques is a brand that has become increasingly popular due to its promotion of products that are "green." Among the various petite eco-friendly bamboo toothbrushes are toothbrushes that use "Green Energy" as a major component.
They are designed to reduce waste, reduce the number of toxins in the air, and reduce our dependence on foreign countries in order to produce our own energy. By buying eco-friendly bamboo toothbrushes and toothpaste, you are taking steps to help protect the environment. You will also be providing your pets with healthy, beautiful teeth.
—————————–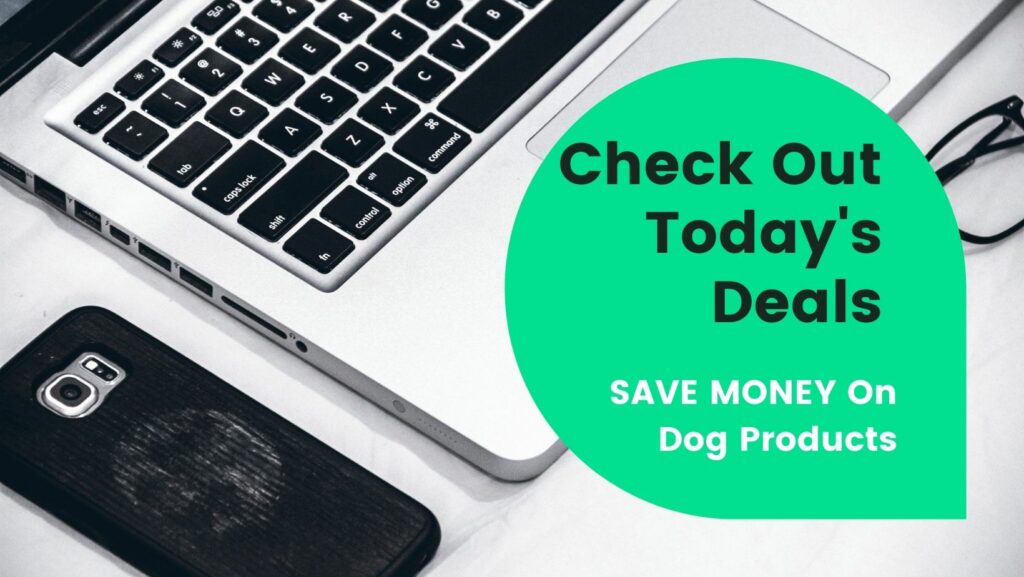 —————————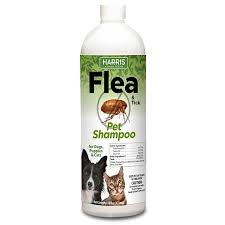 Fight the battle of the fleas with this pesticide-free blend of botanicals. Gentle for your pet and the environment. Developed to repel ticks, mites, and fleas. Free from toxins and pesticides, it contains plant-based ingredients such as cottonseed oil and cloves.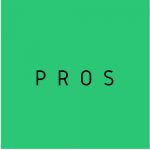 Safe for pets. Plant-based ingredients.
Kills ticks, fleas, and ear mites.
Pesticide and toxin-free.
Lightly scented.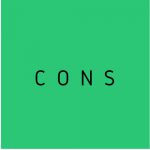 Harris Environmentally Friendly Flea and Cat Shampoo are formulated to kill fleas and ticks while being gentle to your dog. It also contains ingredients like Greenie which are known for their benefits for dogs and cats.
These ingredients work together to provide maximum cleaning power. It has no effect on pets other than killing fleas and ticks. In addition, it does not contain any dyes or ingredients that may cause skin irritation to pets.
———————————
Combine style with an eco-friendly crate for your dog. With a secure latching door, the crate can double up as a real end table. Made from Ecoflex, which is a recycled plastic-wood and non-toxic material that won't crack or warp. A great item to compliment your decor. Functional and also fashionable among eco-friendly dog products.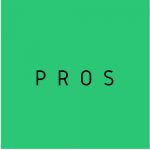 Made from Ecoflex.
Doubles as a dog crate and functional end table.
For assembly. No tools are required.
Easily cleaned. Non-porous material.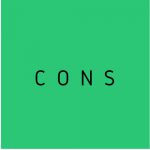 Apparently not for strong dogs.

Actual Review From Buyer: – "These look nice, were easy to assemble and my dogs are happy in them. I have two caveats: 1) My dogs are used to being crated but these crates would not stand up to a chewer or a dog who was determined to escape. 2) I wish the doors did not swing inward. It means you have to have a grip on the door in order to latch it, making it always a two handed task because the latch is small and not always easy to get a hold of."
—————————–
From both positive and negative, 77% of reviewers would recommend this product.
New Age pet lovers will certainly enjoy the latest in eco-friendly fashion trends for their beloved pets, with the use of environmentally friendly materials like recycled rubber and other natural products becoming more popular with animal lovers everywhere.
From dog crates to stylish furniture such as New Age pet ecoFLEX single door furniture style dog bed, any pet owner can enjoy the many benefits associated with switching to such a fashionable choice for their home's interior design.
These durable, eco-friendly furnishing pieces are just one of the many options that animal lovers can find when shopping for high-quality, fashionable, and eco-friendly furnishings for their dog's care and comfort.
————————————–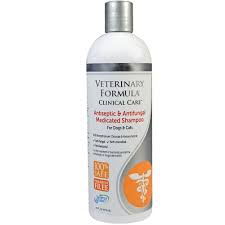 This veterinary formula shampoo helps to relieve pyoderma and dermatitis which are skin infections. Developed with Ketoconazole which helps to treat fungal infections. In addition,  Benzethonium Chloride helps to eliminate the bacteria that cause odor and irritation.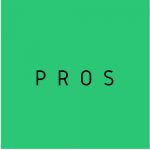 Helps to relieve pyoderma and dermatitis.
Aloe Vera soothes the healing process of any affected area.
One hundred percent paraben-free.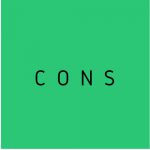 Didn't work for some dogs.

Actual Review from Buyer: –  " Works very well my dog has severe me skin allergies as well as sweaty skin that can cause her to smell often. Used this product once and hot spots are gone. The only part my dog disliked was standing in the shower for 10 minutes with shampoo soaking in but it was as well worth it. I used to have to give her Benadryl daily for allergies and hot spots haven't given her Benadryl in 2 weeks. Highly recommend. "
——————————–
From both positive and negative, 96% of reviewers would recommend this product. 
Finding an effective remedy for dog skin infections can require many costly trips to the veterinarian with potentially more costly treatments, with little to no hope of your dog's pain being abated. Not any more. Veterinary Formula Antiseptic and Antifungal Shampoo for dogs are a safe, effective, and affordable remedy for dog skin abrasions caused by bacterial, seborrheic, and allergic reactions, and fungus and parasitic infection.
The shampoo not only contains an antiseptic to help keep your canine's skin healthy but also an anti-fungal agent to help kill and prevent future infections.  Your canine's health is important, so make sure you choose the best of the best.
 ——————————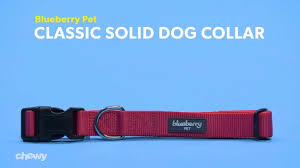 This elegant collar from Blueberry Pet is machine washable and comes in a variety of colors.  They are easy to remove and put on your dog. In addition, this durable collar is machine washable.  Buckles are eco-friendly, having come from recycled plastic bottles.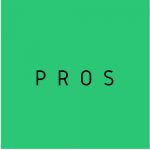 Easily cleaned and machine washable.
Beautifully designed and fashionable. Durable with high-density webbing.
Easy and quick leash attachment from the chrome coated D-ring.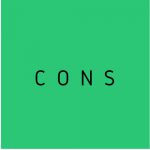 Some owners had issues with the sizes of the collars.

Actual Review from Buyer: –  " I have trouble finding a collar to fit my 7lb yorkiepoo. They are either too big or too small. Not this one! I measured her and ordered the size for her measurements and it fits perfectly and the color is so beautiful and vibrant! It is very well made. "
—————————-
From both positive and negative, 93% of reviewers would recommend this product.
If you want a traditional style but don't want your pet to have any of the frills or unnecessary accessories, the Blueberry Pet Classic Solid Nylon Dog Collar is the right choice. These collars are made of durable nylon and have been specially designed to fit all breeds.
Even though it is heavy-duty nylon, it has been purposely designed so that it doesn't weigh your dog down. It is perfect for dogs that like to run, jump and play.
—————————-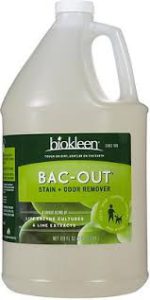 This stain and odor remover from Biokleen has a unique blend of plant-based surfactants, enzyme cultures, and citrus extracts. Together they work to remove odors and stains.  Developed without colors or artificial fragrances and using green manufacturing technologies.  Works great at removing pet accidents from fabrics, carpets, and more.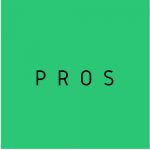 A unique blend of citrus extracts, plant-based surfactants, and live enzyme cultures.
Works great on stains and odors caused by pets, wine, and more
Comes ready to use.
No colors or artificial fragrances.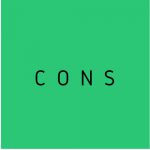 Actual Review from Buyer: – " My dog once had severe diarrhea. I had moved into a house with Berber carpeting wall to wall. After paying $350 to have the needed areas professionally cleaned, stains still persisted. I tried BioClean Bac Out and voila! stains either were lifted completely or almost ( as in 85% gone.) Repeated application on the stubborner stains resulted in gone or 98% gone. And neither of my dogs has ever revisited that carpet area or room to use as an emergency bathroom, so the cleaner definitely eradicates any odor. Well worth having on hand."
——————
From both positive and negative, 95% of reviewers would recommend this product.
Biokleen Bac-Out Stain and Odor Remover is a light acid-based stain remover that works to help with making clothes smell better. It is made by Biokleen, a company that produces products for people who have different needs, including those who are having problems with their skin and clothing that need to be cleaned.
This is a great product because it works to help with getting rid of any dirt or stains that may be on clothes and on the carpet of a home. The reason why this product is one that is relatively new is that it was created by what is called an "infrared light reaction" which helps to get rid of any stains that may be on clothes.
————————————–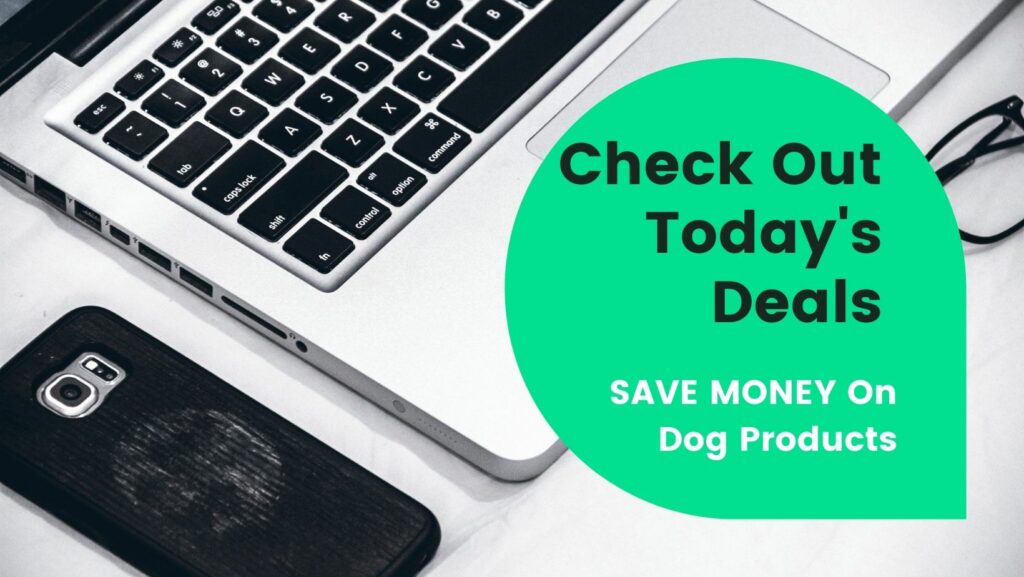 ——————————————
Important Information:
What Is Global Warming: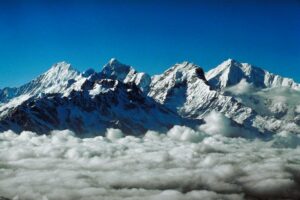 Global warming is the general phenomenon of rising average atmospheric temperatures around the Earth over recent decades.
Increases in greenhouse gas emissions i.e. carbon dioxide, and methane which absorb solar heat energy and radiates it back into the Earth's surface. This causes the upper atmosphere to hold more heat, making the planet warmer than it otherwise would be.
This warm spell is currently spreading across the globe with potentially catastrophic consequences.  Serious action must be taken is taken to mitigate its effects on the planet.
One of the key drivers behind global warming and climate change is the widespread use of fossil fuels, primarily oil and gas. These fuels are a result of the decay in the Earth's ability to store and produce energy through photosynthesis.
Fossil Fuels:
The burning of fossil fuels for domestic consumption and industry has increased carbon dioxide levels in the Earth's atmosphere. In addition, agricultural land is cleared to grow food for the human race. This process also removes much of the carbon dioxide from the Earth's atmosphere.
With both these processes in motion, the Earth is no longer able to put away energy in the form of oxygen. This has resulted in a gradual increase in the concentrations of carbon dioxide in the Earth's atmosphere.
As this extra carbon dioxide is locked up in the Earth's atmosphere, it radiates into space. This process gradually warms the planet and makes it hotter. Thus far, scientists have not been able to capture this radiative forcing effect of global warming on the earth for some time.
Evidence:
Evidence of this natural cycle came about during the 1950s with satellite observations. By tracking changes in the Earth's temperature with the use of satellites, scientists were able to pinpoint an acceleration in Earth's temperature. This is believed to be a result of manmade greenhouse gases.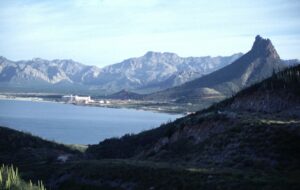 The results of this study showed that the rate at which the Earth warmed from the mid-to-tropical regions of the Northern Hemisphere, was much faster than what scientists expected.
These results were announced at a meeting of the American Geophysical Union held in San Francisco, California.
Initial thoughts were that the Earth's temperature was simply caused by random variation. However, observation combined with calculations based upon the greenhouse effect resulted in a conclusion that the Earth's recent warming trend is highly unnatural.
Changes in the atmospheric circulation have previously only been linked to extreme weather events. However, this research shows that they play a significant role in the changes in Earth's temperature.
Scientists have theorized that the warming is caused by the melt from land-based ice sheets, which releases heat into the atmosphere.
Oceans Warming: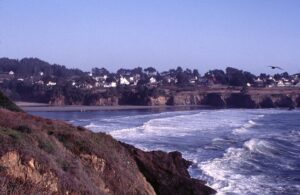 The warming of the ocean surface also results in increased evaporation, which further reduces the amount of heat that escapes into the atmosphere. When the Earth has undergone rapid global warming due to natural factors, it is referred to as an abrupt climate change.
Rapid changes in Earth's temperature are not uncommon during natural climate fluctuations, which are known as 'chaotic oscillations'. When the Earth's temperatures change rapidly from one side to another, they are often referred to as "ocean oscillations".
The observations of this study by van der Goes and colleagues provide strong evidence that the observed increase in Earth's temperatures is not a normal part of a natural climate cycle. It is possible, they argue, that the sudden global warming could be a sign of a new, unexpected climate change.
Conclusion:
We hope that the information above has helped in your decision on the best eco-friendly dog products to buy. It's important for ourselves, our pets, and future generations, that we do all we can to reduce global warming.
———————————-
Disclaimer: All material on this website is provided for your information only. It may not be construed as medical advice. No action or inaction should be taken based solely on the contents of this information. Instead, readers should consult appropriate health professionals or veterinarians on any matter relating to their pet's health and well-being. The publisher is not responsible for errors or omissions.