GPS trackers for dogs are becoming increasingly popular as technology and smart products become far better. In addition, dog ownership is growing.  Our dogs are a strong part of the family unit, and as a dog owner, one of the more scary parts is losing your dog and not knowing where it is.
Tracking devices for dogs could be a lifesaver for you. Please read below to find out what they are, plus other relevant and important information.
Best GPS Dog Trackers Including Those Without Subscription:
VIDEO: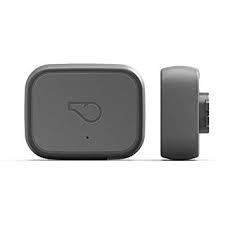 The quality of design and the technology which has been incorporated in this product is a game-changer. It delivers to pet owners, a smarter type of pet care using modern technology.
As a pet owner, being able to keep track and monitor your pet's activities just makes your life much easier and far less stressful. If you have ever lost your pet, then you will know how difficult things might get when searching for it.
The tracker will help find your pet quicker especially if it's lost at night or in bad weather.

Features and Benefits:
All-in-one Functionality:
It offers both pet tracking and activity monitoring at their best. This helps you avoid the need and the cost of buying two gadgets that serve each of these functions.
Nationwide Location Tracking:
This device works with the most extensive network in America, AT&T. This means that with this tracker, you will be able to keep tabs on your dog where ever they are.
Comprehensive Subscription Plan:
This gadget is a cell phone on your dog and just like any other cell phone it needs an internet subscription to relay GPS location information. Whistle 3 in collaboration with AT&T offer an amazingly comprehensive subscription plan for this gadget.
Proactive Alerts:
This gadget will give you lots of real-time updates as alerts about your pet through texts, email and the app. You will get a notification via these three channels whenever your pet goes beyond your home WiFi reach.
Long Battery Life:
Durable and Waterproof:
If your pet happens to stray, chances are that it will expose itself to extreme conditions that may ruin most of the pet tracker and monitors out there. The gadget is both durable and waterproof.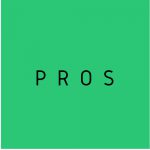 This pet tracker plus monitor offers many features at a great price.
Easy to use.
The great ergonomic design makes it comfortable for your pet to wear.
Made of durable materials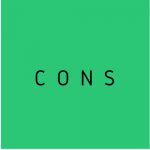 Requires a subscription plan.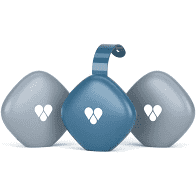 This GPS pet tracker comes free from a monthly subscription.  It is a dual smart product – pet fitness and activity tracker.  It is a great solution if you are wanting extra security and peace of mind during an activity such as walks which it is optimized for.
You can find a safe area around your pet's location, such as a walk and be immediately notified if they leave that space. The only pet tracker to allow true real-time GPS tracking.
It is small and comes with a waterproof design.  It requires no cell coverage and allows you to track more than one pet without incurring an additional cost.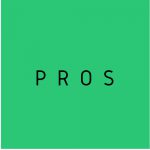 Free From Monthly Subscription:  No SIM card or cell coverage required, due to MAZE technology
Real-Time Pet Tracker with Instant Alerts.
It also works as a Pet Activity Monitor.
Battery Life Can Last Up To 12 Hours with all-day activity tracking
Works in every country, even when you're off-grid.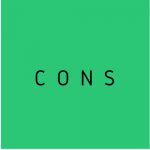 Some found that it didn't work al the time.

The Dynotag is an Internet-enabled QR Smart Tag, which is a specially treated and hardened aluminum tag that can be read using a smartphone or computer. It is easy to set up and use.
Displays important information such as contacts, medical information, photos which can be updated at any time.  You can create as many accounts as you need because Dynotag accounts are free.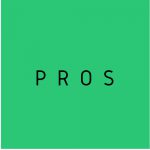 Easy to Setup and use
Web Powered. Every Dynotag has a private web page, which means that the device works anywhere with the Internet. View the details using any modern browser.
No electronics in the tag and no batteries. Therefore it is maintenance-free.
Tracked using passive GPS.
No costly monthly subscriptions.
Maintenance Free: Tough, waterproof, impact-proof with no batteries, no electronics in the tag.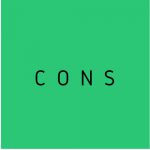 Problems with scanning for some customers.


You can help your dog achieve optimum health with this great FitBark 2 smart device. Although it is not designed to track your pet's whereabouts, it can have a major and positive impact on your dog's health.
The free app which works with Android and IOS platforms can help you track his activity, when you are not around, including his sleep. This will help you give you peace of mind when you are not around.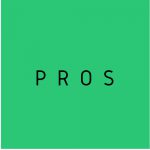 Tracks any changes in behavior around sleep and play.
It's waterproof.
One size fits any dog
6-month battery life
Free app for smartphone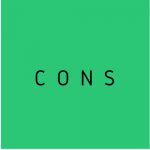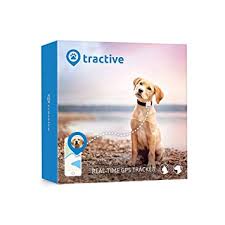 This tracker has an attractive price point and is lightweight and waterproof. It attached easily to any harness or collar.
Define virtual fences or safe areas and get alerts when your pet leaves these areas. The rechargeable battery has a life of 2-5 days and only requires two hours to be fully re-charged.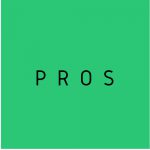 Has loads of upgrades
Ability to define safe areas
The app is easy to use
Looks and performs great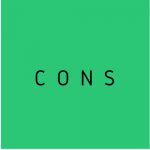 What is a GPS Dog Tracker:
GPS stands for Global Position System which uses radio towers to locate the signal of the relevant device. This is how dog trackers work. The tracker will usually be in a collar with the receiver attached.
Thus, the dog owner will usually receive the signal back to an app on their phone. It's essential that the signal works both ways. However, in areas of poor coverage, it can be unreliable, much as with a phone call.
Here Are Some Excellent Reasons To Buy a Dog Tracker: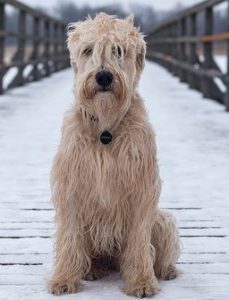 1): Your Dog Has Wandered Off:
Sometimes your dog has escaped and wandered off for various reasons:
a) Your dog can smell another dog on heat
b) Attracted by an unusual sound
c) Your dog is on heat and is looking for a mate
d) Chasing a neighbors cat
2): Your Dog Is Lost:
a) You have become separated on a new walk
b) Has become injured and is unable to move
c) some of the other reasons listed above
One of the main advantages is that when you are trying to locate your pet, the tracker can give you the correct location and direction on where to look.
This can help immensely because overall this will be a stressful time for you and your pet. It also helps so much if this occurs at night or in bad weather.
Important Points To Look For In a Good Pet Tracker:
There are great trackers available now online. It can be hard to know which one is right for you and it also goes down to your budget. I hope the following points can help make you make the correct choice.
Must-Have Good Signal Range:
This is so important because if the range is weak, it cannot communicate with the nearest signal tower and therefore you will not then know where to locate your dog. This will then defeat the reason for getting a tracker.
Must Be Waterproof:
This will allow the tracker to work in water or heavy rain.
Recommended having A Good Battery Life:
This is obvious, but important to point out, so please check before you buy it. You have to remember that the GPS tracker has to be permanently on when your dog is out.
The Device Utilizes Zones:
This is a great feature that is found in the best Trackers. You can set up alerts when your dog wanders out of a certain area that it's not supposed to. The zones are also referred to as GeoFences.
We hope that these GPS dog tracker reviews have helped you in making the right choice in helping to keep your dog safe.
———————————
This presentation contains images that were used under a Creative Commons License. Click here to see the full list of images and attributions: