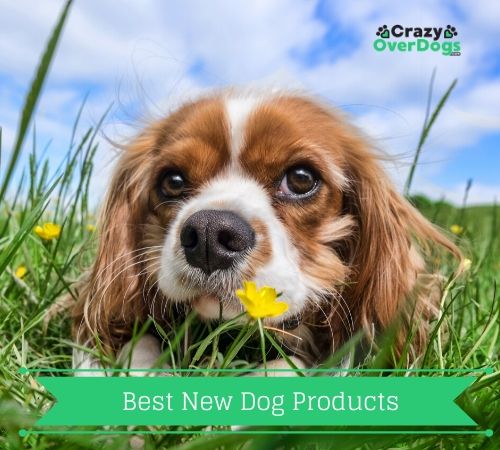 Getting a new puppy or dog for the home means that you are now thinking about what are the best new dog products to buy for the new arrival.  What a great thing for your family to happen.  You are going to have many great memories plus another addition to the family.
We have listed the suggested topics under three categories for the best new dog products. Click on the links below and you will be then taken to that specific section.
Important Categories:
Products For a New Puppy.     (For The Full Range – Please   >>>>Click Here<<<< )
Products For a New Adult Dog.  (For The Full Range – Please  >>>>Click Here<<<< )
Products For a New Senior Dog.  (For The Full Range – Please  >>>>Click Here<<<< )
The important thing to remember is that preparation and patience are the keys to making a successful adjustment. This period can be anything from several days to a couple of months.  In addition, all dogs are different, and if you are adopting a rescue dog, which I hope you will consider, prepare for the things that you will need, before the new arrival.
You will need certain things such as:
a)  Dog Collar.
b)  Dog Leash.
c)  ID Tag.
d)  Dog Food
e)  Food bowl.
f)   Water bowl.
g)  A dog toy.
h).  Dog potty supplies.
Please see below for more suggestions.
The food should be a quality grain-free dog food, which is great for sensitivities. Remember to have the new dog registered with your vet. If you are adopting, most rescue organizations will have her spayed, and health checked by their vet. In addition, the dog will be microchipped.
We hope that the following list of items below can help you make that transition as painless as can be. Good luck. It's going to be great.
Products For a New Puppy: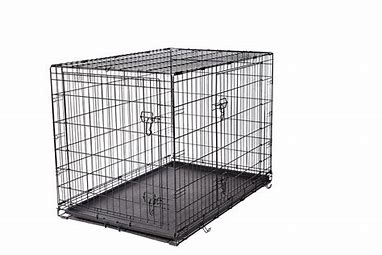 This double door dog crate from Frisco has a strong construction, which can provide your pet with comfort and safety. You can easily assemble the crate without tools. It is comprised of two large doors, a plastic base for easy cleaning plus adjustable handles for travel.  As your puppy grows, a divider panel will allow the crate to expand.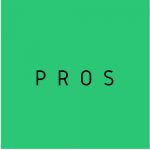 Durable plastic pan for easy cleaning.
Two large doors, at the front and side.
No tools needed for assembly.
Adjustable handles for easier traveling.

This elevated dog bed from Frisco will let your dog have a great nap. The bed is comprised of a steel frame plus a PVC-coated sleeping surface. In addition,  it can help to keep your dog cool and is suitable for use on various surfaces, whether outside or inside. Easy to clean and easy to assemble.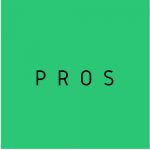 A perfect resting spot for your dog.
Durable fabric sleeping surface with sturdy steel frame.
Breathable fabric provides an added level of support and comfort.
For use on various surfaces.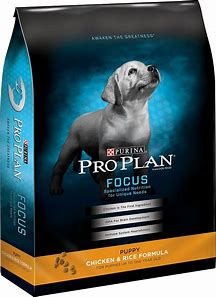 This puppy dry dog food from Purina Pro is a specialized diet developed for new puppies,  which delivers nutrition for their important growth and development. Protein is derived from the chicken, plus DHA fish oil for cognitive development. Calcium helps to develop strong bones and teeth while healthy skin is promoted from Omega-6 fatty acids.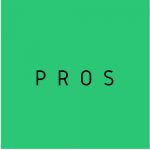 Highly digestible formula and specialized diet for puppies up to one year.
Beautiful coat and healthy skin from Omega-6 fatty acids.
Cognitive development through DHA. 
Calcium strengthens helps to strengthen teeth and bones.
It contains no artificial colors,  preservatives, or flavors.

This plush dog toy from KONG, has also an extra layer of material, to make it more durable, but overall it is still soft and cuddly. Your pet will just love it as a comfort toy or in a game of fetch.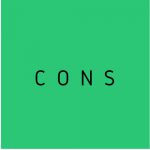 Cuddly and soft dog toy.
The extra layer of the material makes it tougher.
Great in a game of fetch or as a comfort toy.
Extra excitement with the squeak.
Small and Medium sizes.

Pups just love to be outside exploring and marking their territory, when they come across some new discovery. This is why these training and potty pads from Frisco, are the best spot in the home, for your pup to go potty. The pads have a leak-proof plastic lining, plus five layers of protection that help protect your floors and absorb the mess.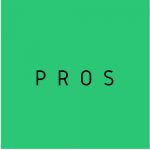 Super absorbent potty pads.
Built-in dog attractant.
Leak-proof plastic lining.
Five absorbent layers.
Great for training puppies.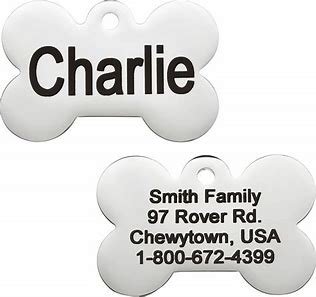 This stainless steel and durable Pet ID can be engraved with your pet's name plus any important address details, including contact numbers. It comes in two sizes to suit most breeds.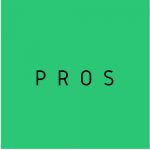 Store your pet's important information.
Sturdy stainless steel in the shape of a paw.
Suits most pets of any size.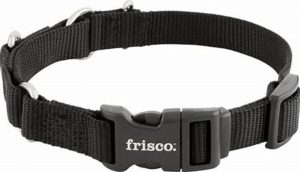 This dog collar from Frisco features a snug design that helps to make walks enjoyable.  Available in durable nylon plus various sizes and colors to fit any pup.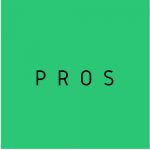 Extremely durable. Made with high-quality, woven nylon.
Available in multiple sizes.
Easy to take off and adjust.
ID ring for an ID tag.
Easy cleaned.

This classic leash from Frisco brings durability combined with functionality. Attaches easily and securely to any harness or collar with the bolt snap. Comfortable to grip on any walk, it also looks great with the stylish look.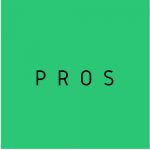 Made from high-quality, woven nylon for a durable leash.
Available in multiple widths and lengths.
Easy to attach to any harness or collar.
The clip is nickel-coated for a clean and polished look.
Comfortable to grip for better control on the walk.

This smart design from Frisco will help to keep your pet's food or water, where it belongs; in the bowl. Easy to clean, plus its dishwasher proof. Rust-resistant and stain proof, the wide rubber base helps to prevent the bowl from tipping.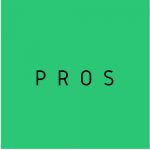 Rust and stain-resistant.
Available in a single bowl or two bowls.
Secure grip to prevent spills or tipping.
It is dishwasher safe and easy to clean.

Best New Dog Products – New Adult Dog: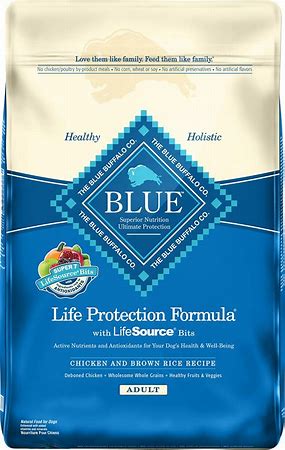 This adult dry dog food from Blue Buffalo begins with real meat, fruit, and vegetables. In addition, there is a unique blend of Nutrients called Lifesource Bits and antioxidant-rich ingredients. Your dog will love this healthy and tasty meal.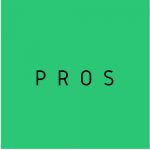 Protein for the development of healthy muscle.
Strong bones from phosphorus, calcium plus essential vitamins.
The immune system is strengthened by antioxidants, vitamins, and chelated minerals.
Contains no wheat, corn or soy,
Joint health is strengthened from glucosamine.

These rawhide dog chews from Good 'n' Fun, are the ultimate dog treats with their Triple Flavor Kabobs Chicken, Chicken Liver, and Duck. Made with beef hides and pork, they are then wrapped with cuts of savory duck, real chicken breast, and chicken liver. These are healthy gourmet treats, which can satisfy your pet's natural urge to chew.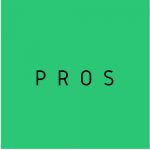 Triple-flavor kabob chews.
Reduces the buildup of tartar for better dental health.
High protein tasty treat.
Satisfies your dog's natural urge to chew in a healthy way.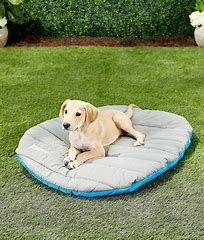 This travel dog bed from Chuckit is soft to touch, breathable, and machine washable. In addition, it is portable for the car and home whilst made of quality construction. Great for most sizes of dogs.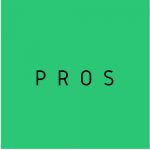 Great for the car, home, and camping.
Quality construction.
Ideal for small to large dogs.
Machine washable.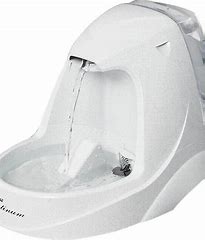 Encourage your dog to drink more water with the Drinkwell Platinum Pet Fountain which incorporates a free-falling stream. This will help to ensure they get the right amount of hydration to support their kidneys. The fountain holds over one gallon of water which is constantly filtered. Great for homes with more than one pet.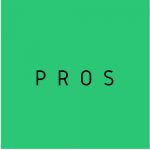 Over one-gallon capacity reservoir.
Great for multiple dogs and cats.
The flow from the free-falling water stream can be adjusted. 
Low voltage, 12V system.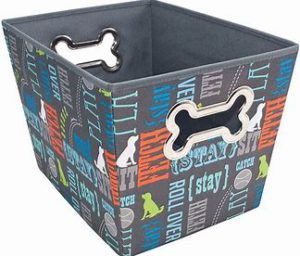 This toy bin from Paw Prints is a fun way to store your pet's favorite toys.  With the pet inspired words in beautiful colored print, and sturdy exterior, this pet bin is made to last plus easy to clean.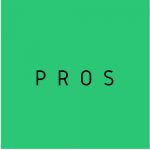 Great place to organize your pet's toys
Beautifully decorated with dog-inspired words.
The sturdy canvas exterior can be cleaned easily.
Use it on shelves or on the floor.
Measures 14.5 x 10.75 x 10-inches.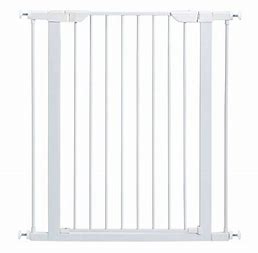 With this pet gate from MidWest, you can keep your dog safe. It is attractive, chew-proof, and sure to complement the decor of your home.  Easy to open, which is very convenient especially when carrying groceries. Will fit most stairwells and doorways. It comes with the tools ready to assemble, plus two additional three-inch extensions.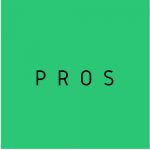 Strong steel-frame construction.
Expands from 29.5 up to 38 inches wide.
One-handed operation for an easy walkthrough. Swings both directions.
The gate is kept safely closed with the  secure spring-loaded latch
Long-lasting pet gate which non-toxic, lead-free, and chew-proof.

This automatic pet feeder will ensure that your dog will never miss a meal.  It can keep your pet on a regular feeding schedule, plus it allows you to choose up to four mealtimes, and the portion size.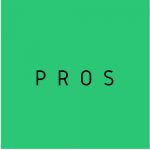 Automatic dry food dispenser.
It allows you to customize your portion size.
Set up to four daily meal times.
Runs on plug or batteries.
Keeps pets on a regular feeding schedule.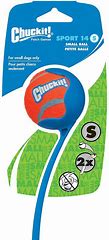 With this ball launcher from Chuckit,  you can throw the ball three times as far as you normally would. Perfect for the wide-open spaces where you can wear out your dog.  Comes in a variety of random colors.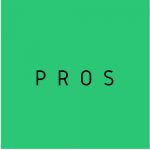 Hours of fun with your dog.
Hands- free pick up of the ball.
Ultimate control and comfort with the ergonomic handle.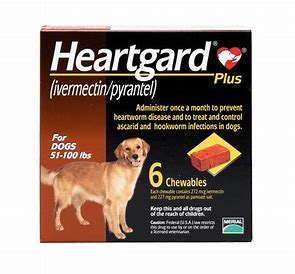 This treatment for heartworm comes from Heartgard Plus. It helps to control and treat hookworms for dogs from 51 to 100lbs. It can be dispensed monthly as a beef-flavored treat, and are tasty chewable tablets. The treatment will help to put your mind at rest, knowing that your precious pet is protected.

Best New Dog Products – New Senior Dog :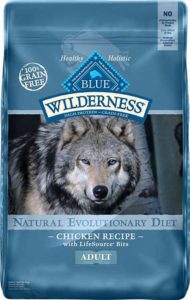 This grain-free dog food from Blue Wilderness is formulated for senior dogs and their specific needs. It is a  protein-rich food with tasty chicken that your pet will love.
Formulated with a particular blend of minerals, vitamins, and antioxidants to support the important immune system.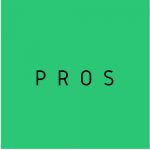 Made with Lifesource Bits, which support the health of the immune system.
Protein derived from chicken and turkey meal.
Grain-free and protein-rich food.
Cranberries, blueberries, and carrots support the enrichment of antioxidants.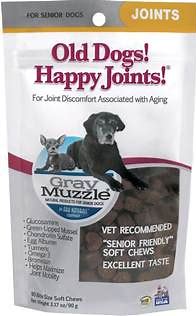 These dog treats for senior dogs have been developed to help with mobility plus reduce discomfort in the joints. A combination of green-lipped mussel and glucosamine will help to get your senior dog out playing with the younger dogs.  Suitable for dogs over five years.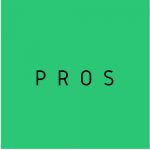 Recommended by vets for senior dogs.
Contain no wheat,  corn soy, artificial colors, preservatives, or flavors.
It contains chondroitin and glucosamine which help with the flexibility of the joints.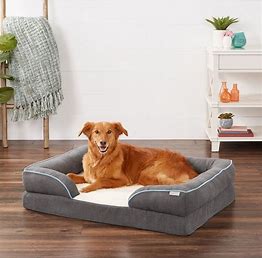 Let your dog have her own slice of luxury with this textured plush sofa and orthopedic bed from Frisco. Combining comfort with fashion, it has a design that makes it easy for your pet to climb on. Made with a chenille jacquard edge fabric plus a plush center to add style to any room. It comes with a removable cover which is machine washable.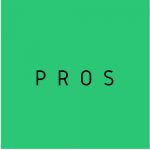 A perfect comfy and plush bed for dogs.
It provides security and comfort.
Easy for pets of all ages to get into the bed.
Machine washable removable cover.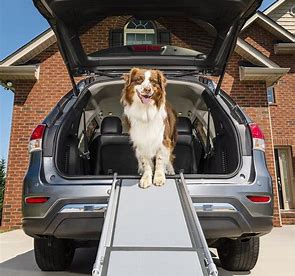 If your senior dog has arthritis, it can be very uncomfortable for them getting into your car. With this ramp from PetSafe, they can walk right in, with no lifting required.  On a walk, don't forget to think about a raincoat for the rain.
The design of the pet ramp lets you adjust it to fit your car or other vehicle plus its compact size lets you store in the boot, ready for use. Available in two sturdy sizes.
I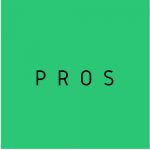 An easy way for your dog to get in and out of your vehicle.
Compact and easy to store and use.
Sure footing for your pet with the high-traction walking surface.
Easy to maneuver from the lightweight aluminum construction.

These soft chew treats from Naturvet, are specially formulated by vets for senior dogs. They help to support healthy joint and hip function, plus cartilage tissues.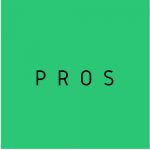 Specially formulated for senior dogs.
Supports healthy joint and hip function.
Maintains healthy cartilage plus connective tissues.
Formulated by veterinarians.

We do hope that the information above has helped you with your choice of products for the best new dog products. Please check out our ideas for a great dog gift. Thank you.
Related Articles:
Best Dog Bowls and Dog Feeders – 2020 Buying Guide
Disclaimer: All material on this website is provided for your information only and may not be construed as medical advice. No action or inaction should be taken based solely on the contents of this information; instead, readers should consult appropriate health professionals or veterinarians on any matter relating to their dogs' health and well-being. The publisher is not responsible for errors or omissions.