Getting a new puppy or dog for the home means that you are now thinking about what are the best new dog products to buy for the new arrival.  What a great thing for your family to happen.  You are going to have many great memories plus another addition to the family.
We have listed the suggested topics under three categories for the best new dog products. Click on the links below and you will be then taken to that specific section.
Make sure to check out today's deals to SAVE money on dog products by clicking on the graphic below. Also, click here to visit our special offers page for ongoing offers for more savings on dog products. Don't miss out.
This post contains affiliate links and I will be compensated if you make a purchase after clicking on my links.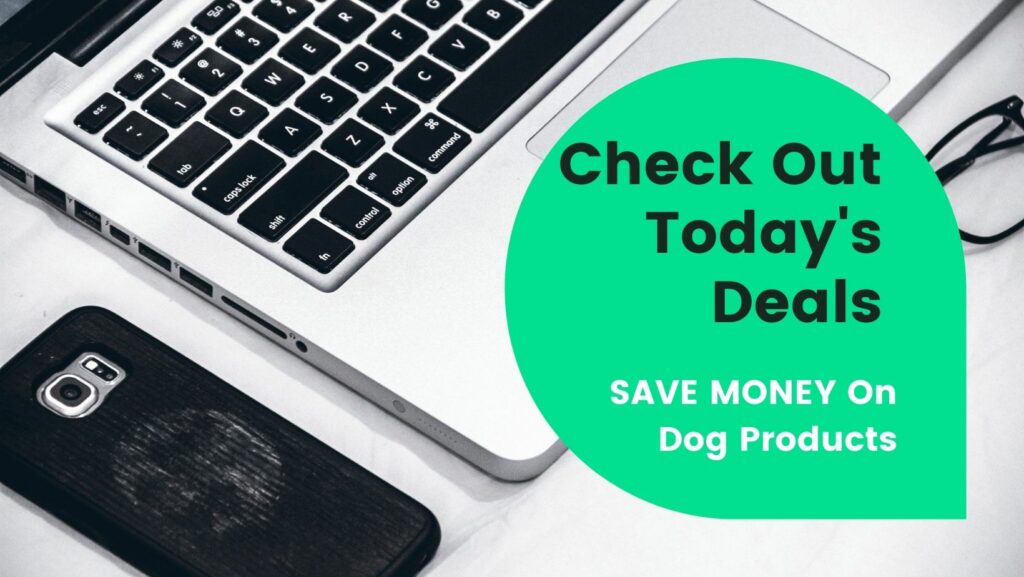 ——————————-
Best New Dog Products

:

Products For a New Puppy.     (For The Full Range – Please   >>>>Click Here<<<< )
Products For a New Adult Dog.  (For The Full Range – Please  >>>>Click Here<<<< )
Products For a New Senior Dog.  (For The Full Range – Please  >>>>Click Here<<<< )
The important thing to remember is that preparation and patience are the keys to making a successful adjustment. This period can be anything from several days to a couple of months.  In addition, all dogs are different, and if you are adopting a rescue dog, which I hope you will consider, prepare for the things that you will need, before the new arrival.
You will need certain things such as:
a)  Dog Collar.
b)  Dog Leash.
c)  ID Tag.
d)  Dog Food
e)  Food bowl.
f)   Water bowl.
g)  A dog toy.
h).  Dog potty supplies.
Please see below for more suggestions.
The food should be quality grain-free dog food, which is great for sensitivities. Remember to have the new dog registered with your vet. If you are adopting, most rescue organizations will have her spayed, and health checked by their vet. In addition, the dog will be microchipped.
We hope that the following list of items below can help you make that transition as painless as can be. Good luck. It's going to be great.
Products For a New Puppy: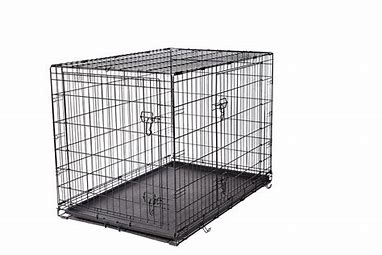 This double-door dog crate from Frisco has a strong construction, which can provide your pet with comfort and safety. You can easily assemble the crate without tools. It is comprised of two large doors, a plastic base for easy cleaning plus adjustable handles for travel.  As your puppy grows, a divider panel will allow the crate to expand.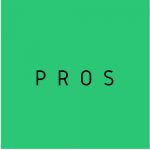 Durable plastic pan for easy cleaning.
Two large doors, at the front and side.
No tools needed for assembly.
Adjustable handles for easier traveling.

"Actual Review by Buyer " – " We have purchased A LOT of crates over the years, and this one by far is the best value for money. We have it in two sizes. It is more rigid than we expected with a good coating over the wire. The tray easily can be removed, and the double doors are convenient. The latches are very secure. We have yet to figure out optimal placement of the click-on handles, but we have not transported the crate yet. My only complaint is the rollers on the bottom. We have hard floors, and the crate moves forward over time. It did the same on concrete when our dog moved around in it. I guess the rollers are intended to protect the floor? "
—————————
From nearly 5000 reviews, both positive and negative, 98% of reviewers would recommend this product.
When you are looking for a dog crate that will keep your pet safe and happy, the Frisco Fold & Carry Double Door Collapsible Wire is perfect for you. It has many benefits for both you and your pet that will make life easier for everyone.
It is made from durable wire, so even if you have to replace it now and then, it will last you for years. The non-skid pads on each side make cleaning out the crate easy, and you can even use the pads whenever you are traveling. In short, the  Crate is an excellent choice if you want to choose a durable, easy-to-use dog crate that keeps your pet happy.
——————————–
This elevated dog bed from Frisco will let your dog have a great nap. The bed is comprised of a steel frame plus a PVC-coated sleeping surface. In addition,  it can help to keep your dog cool and is suitable for use on various surfaces, whether outside or inside. Easy to clean and easy to assemble.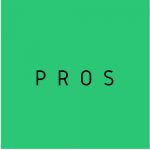 A perfect resting spot for your dog.
Durable fabric sleeping surface with sturdy steel frame.
Breathable fabric provides an added level of support and comfort.
For use on various surfaces.

Actual Review from Buyer: –  " I love this for many reasons. It's very light and easy to move and clean under, I set it over my heat vent and it allows the air to flow freely and warms my little senior chihuahua right up, and it raises her up to our picture window so she can keep a lookout over her territory while lounging comfortably. I put her cushion on top for softness. #1 reason I love this – my little chichi LOVES it!"
—————————-
From over 5000 reviews, both positive and negative, 91% of reviewers would recommend this product.
One of the biggest benefits is the fact that these types of beds can offer dogs some protection. With these types of beds, your dog will be able to lay down in a comfortable position so they won't end up lying on the ground for too long.
Some dogs simply don't like the idea of rolling over, so they may not like a bed that offers them this type of protection. These beds can provide your dog with the security of being able to lay down on their side, so they can still turn around and see what's going on. They can also be used on their back, to give them a good stretch for them to get some much-needed exercise during the day.
——————————–
This puppy dry dog food from Purina Pro is a specialized diet developed for new puppies,  which delivers nutrition for their important growth and development. Protein is derived from the chicken, plus DHA fish oil for cognitive development. Calcium helps to develop strong bones and teeth while healthy skin is promoted from Omega-6 fatty acids.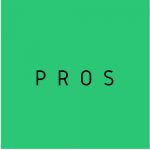 Highly digestible formula and specialized diet for puppies for up to one year.
Beautiful coat and healthy skin from Omega-6 fatty acids.
Cognitive development through DHA. 
Calcium strengthens helps to strengthen teeth and bones.
It contains no artificial colors,  preservatives, or flavors.

Actual Review from Buyer  – " We starting using Purina Pro Plan Sport last year for all of our birddogs. When we got our last setter puppy, we figured we'd try the puppy food. He had some mild deficiencies when we brought him home, but this helped him get fat and happy. No complaints from us, and they seem to love it! "
—————————-
From both positive and negative, 94% of reviewers would recommend this product.
Give proper care for your dog's nutritional requirements with Purina Pro Plan Focus Puppy Dry Dog Food. High-quality proteins, sourced from fish and chicken, help your dog build healthy muscular muscles so he can retain his lively lifestyle.
DHA in the high protein formula from fish helps to nourish his nervous system, and phosphorus, calcium, and several other trace minerals help to build strong bones and teeth. In addition to premium quality ingredients, this premium dog food also includes premium-grade B vitamins, Vitamin E, Vitamin C, and Vitamin A.
This puppy dry dog food is guaranteed to provide you with healthy, complete nourishment that's easy to digest, and good for your dog's health.
 ——————————–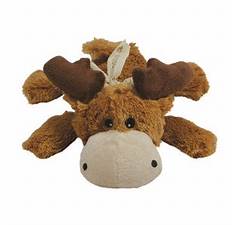 This plush dog toy from KONG, has also an extra layer of material, to make it more durable, but overall it is still soft and cuddly. Your pet will just love it as a comfort toy or in a game of fetch.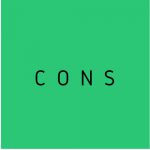 Cuddly and soft dog toy.
The extra layer of the material makes it tougher.
Great in a game of fetch or as a comfort toy.
Extra excitement with the squeak.
Small and Medium sizes.

Actual Review from Buyer:  " This toy was one of my dogs favorites. The actual toy is pretty durable, but the antlers aren't. My dog slowly busted one of the antlers, so I cut it off. She continued to play with the toy for a few weeks before she busted the second one which quickly lead to all of the stuffing coming out of the head. My dog is an extreme chewer, but I was overall satisfied with the quality of this toy."
———————————
From over 3500 reviews, both positive and negative, 84% of reviewers would recommend this product.
The Kong Cozie is made by Kong and it is a very comfortable plush toy that is very cuddly. It is perfect for all your pets from cats to puppies, so it definitely caters to your pet's needs. Not only does it look adorable but it has many health benefits for pets as well, such as relieving your pets of tension and stress, improving their immune system, and much more.
This stuffed animal is machine washable and made out of high-quality materials that make it durable enough to withstand even the most rigorous of pets. These benefits for dogs will definitely be appreciated by your pet.
 ——————————–
Pups just love to be outside exploring and marking their territory, when they come across some new discovery. This is why these training and potty pads from Frisco, are the best spot in the home, for your pup to go potty. The pads have a leak-proof plastic lining, plus five layers of protection that help protect your floors and absorb the mess.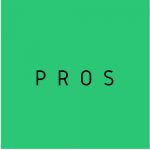 Super absorbent potty pads.
Built-in dog attractant.
Leak-proof plastic lining.
Five absorbent layers.
Great for training puppies.

Actual Review from Buyer: –  " I had gotten these pads from my job to try and im like okay w.e there going to be regular but omg, these pads are so amazing. There extra thick and my little doggy peed on these pads twice. Not once have the pee went through the pad, it holds the pee on the surface. Amazing way better than any other brand I've tried. If your hesitant about buying these dont you will not be disappointed. These are my only go to pads that I will ever buy again."
—————————————
From nearly 2000 reviews, both positive and negative, 96% of reviewers would recommend this product.
Frisco Premium Extra Large Training & Potty Pads promise an extra layer of protection and security for your precious pup. They are also incredibly easy to use with their super-soft, reusable inner liner and washable cover. This means no more fussing and messes – ever! This is also great news for our pups who have sensitive skin or even allergies to normal training products.
——————————–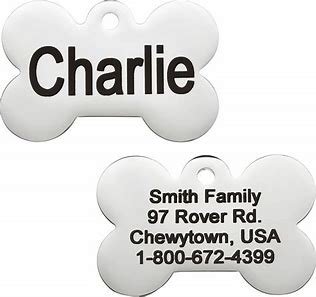 This stainless steel and durable Pet ID can be engraved with your pet's name plus any important address details, including contact numbers. It comes in two sizes to suit most breeds.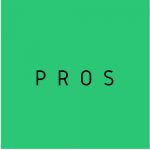 Store your pet's important information.
Sturdy stainless steel in the shape of a paw.
Suits most pets of any size.

Actual Review from Buyer: – " I absolutely love these dog tags. My furkid needed a new dog tag & I loved the one he had, the doggy bone style. Not all only was it the exact match of the old tag, but the lettering was done in black, which is so much easier to read. This tag also gives you a lot of room to fit all the information you want. The tag came super quick too. Extremely happy with the tag. I would highly recommend this tag to everyone. "
—————————-
From over 1400 reviews, both positive and negative, 95% of reviewers would recommend this product.
Personalized dog tags are really popular these days. The reason behind this is that every dog lover would love to have their pet name printed on the tag along with the contact number. Now you can easily get this done without any problem at all. You just need to order this product from your favorite online store.
 ——————————–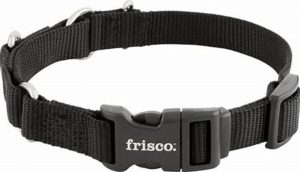 This dog collar from Frisco features a snug design that helps to make walks enjoyable.  Available in durable nylon plus various sizes and colors to fit any pup.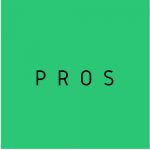 Extremely durable. Made with high-quality, woven nylon.
Available in multiple sizes.
Easy to take off and adjust.
ID ring for an ID tag.
Easy cleaned.

Actual Review from Buyer: –  "  This head halter enables us to have control of our 14 month 70+ lb Old English Sheepdog when out walking. Makes for a much safer and pleasant walk without using a pinch or prong collar. "
—————————
From both positive and negative, 95% of reviewers would recommend this product.
The Frisco Solid Martingale Dog Collar was specifically designed for small dogs like poodles, whippets, Maltese, Border Collie, and toy poodles. This is an easy-to-fit collar that comes with an easy-to-read adjustment dial.
The sturdy nylon webbing collar is made in America from premium nylon, and the Martingale buckle offers maximum security.  The adjustable buckle lets the owner adjust it to his or her dog's size without having to take the dog out of its collar.
 ——————————–
This classic leash from Frisco brings durability combined with functionality. Attaches easily and securely to any harness or collar with the bolt snap. Comfortable to grip on any walk, it also looks great with the stylish look.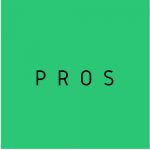 Made from high-quality, woven nylon for a durable leash.
Available in multiple widths and lengths.
Easy to attach to any harness or collar.
The clip is nickel-coated for a clean and polished look.
Comfortable to grip for better control on the walk.

Actual Review From Buyer: – I upgrades to a 1″ leash for our Goldendoodle puppy as he is 32 pounds and pulling a lot. I'm happy with my purchase of this leash as an all around go-to for walks. I purchased three colors and have replaced my 1/2 " leashes. Price is good for what you get.
——————————–
From both positive and negative, 92% of reviewers would recommend this product.
——————————–
This smart design from Frisco will help to keep your pet's food or water, where it belongs; in the bowl. Easy to clean, plus its dishwasher proof. Rust-resistant and stain-proof, the wide rubber base helps to prevent the bowl from tipping.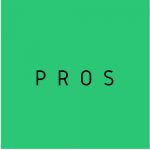 Rust and stain-resistant.
Available in a single bowl or two bowls.
Secure grip to prevent spills or tipping.
It is dishwasher safe and easy to clean.

Actual Review from Buyer: – " This is a great deal for 2 bowls. I hadn't thought about how easy it would be for a young puppy to mess with their water/food bowl and spill the whole thing — after watching my puppy ferociously trying to do exactly that, I was so pleased that these bowls did not spill at all. I have them on carpet, but have tried the grip on wood/tile and they still stay put! I am glad I ended up getting these bowls, even without purposely looking for that "spill proof" factor — I'm sure it has saved me a lot of cleanup. "
——————————-
From both positive and negative, 94% of reviewers would recommend this product.
The Frisco Stainless Steel Bowl is a pair of stainless steel bowls for your pet's water and food. Each bowl is constructed with stainless steel, which is an excellent choice for pet-s allergic individuals. The bottom of the bowls is composed of rubber to aid in keeping your floor clean while your pet eats, thus eliminating slippage.
The bowls come in different sizes, and you may want to choose a size that is large enough to hold the dog's food, but small enough so that it won't tip over if he should try to eat on it.
——————————-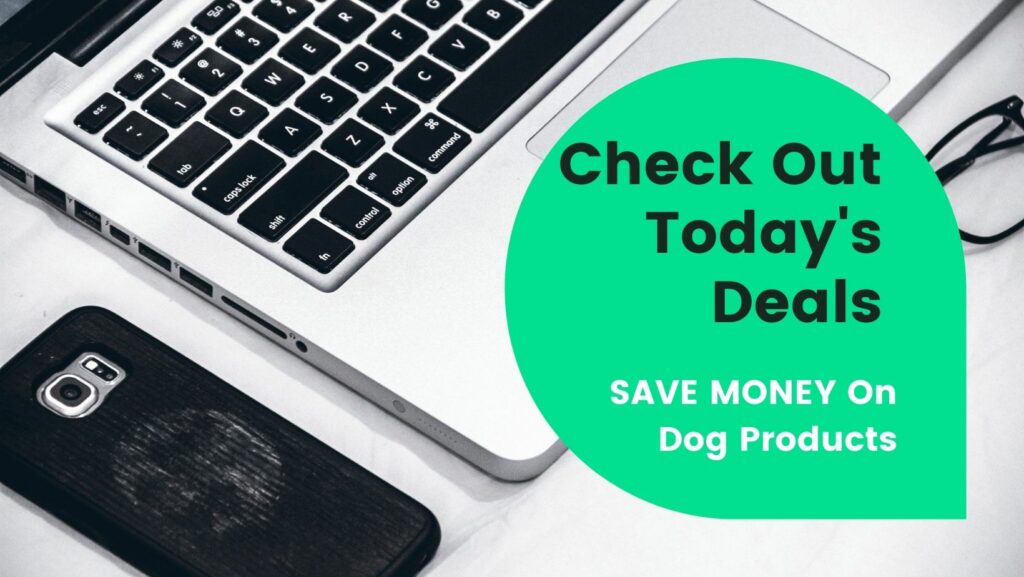 =======================================
Best New Dog Products – New Adult Dog:
=======================================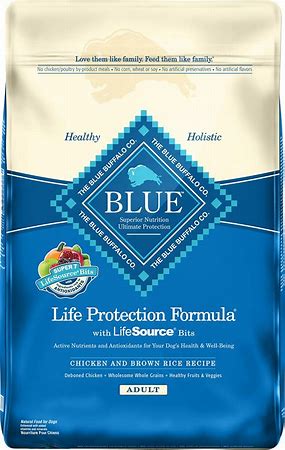 This adult dry dog food from Blue Buffalo begins with real meat, fruit, and vegetables. In addition, there is a unique blend of Nutrients called Lifesource Bits and antioxidant-rich ingredients. Your dog will love this healthy and tasty meal.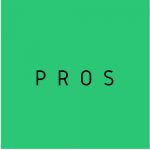 Protein for the development of healthy muscle.
Strong bones from phosphorus, calcium plus essential vitamins.
The immune system is strengthened by antioxidants, vitamins, and chelated minerals.
Contains no wheat, corn, or soy,
Joint health is strengthened by glucosamine.

Actual Review for Buyer: –  " We just switched to this brand after a family member recommended trying it for our dog's skin/fur problems. He's 10 and his allergies seem to have gotten so much worse in the last year. Now he finally stopped licking his fur off. We're still treating the last ear infection, but hoping those stop recurring as well. Loving Blue Buffalo."
————————–
From nearly 2500 reviews, both positive and negative, 95% of reviewers would recommend this product.
Feeding your dogs a healthy diet makes sense, feeding them dry food only minimizes the benefits to your dog and reduces their nutrient absorption rates. Healthy, Holistic, and Superior nutrition for dogs. Ultimate protection is guaranteed with LifeSource Bits.
No more chicken by-products, no more corn, wheat, or soy. No more artificial flavors, no more sodium laurel sulfate or BHA. No more salt. Deboned beef or chicken. Enhanced with natural ingredients.
Feeding your dogs a high-quality premium kibble product ensures long healthy life and a sound, healthy heart.  Your dog's health is important…don't take any chances.
——————————–
These rawhide dog chews from Good 'n' Fun, are the ultimate dog treats with their Triple Flavor Kabobs Chicken, Chicken Liver, and Duck. Made with beef hides and pork, they are then wrapped with cuts of savory duck, real chicken breast, and chicken liver. These are healthy gourmet treats, which can satisfy your pet's natural urge to chew.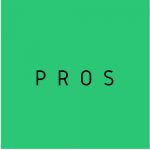 Triple-flavor kabob chews.
Reduces the buildup of tartar for better dental health.
High protein tasty treat.
Satisfies your dog's natural urge to chew in a healthy way.

Actual Review from Buyer: –  " My beagle mix loves these. Theater seem to be her special treat these days. Will likely order many more times since she like them so much and they have limited ingredients which is a plus. "
—————————–
From over 1500 reviews, both positive and negative, 97% of reviewers would recommend this product. 
First of all, if you look at the ingredients, of Good and Fun Triple Flavor Kabobs. you'll see that the food in this particular dish contains vitamins A, D, and E along with essential fatty acids, protein, niacin, phosphorus, potassium, and iron.
Some of the other healthy ingredients include carrots, celery, lettuce, cucumber, green beans, and sweet potatoes. Another reason that Good and Fun Triple Flavor Kabobs is better for dogs is that they actually taste good.
You can tell because your dog will be licking his bowl every few minutes to prevent his food from spoilage. This is not just his way of saying thank you or telling you he's happy, but rather an actual healthy behavior.
——————————–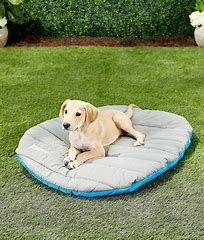 This travel dog bed from Chuckit is soft to touch, breathable, and machine washable. In addition, it is portable for the car and home whilst made of quality construction. Great for most sizes of dogs.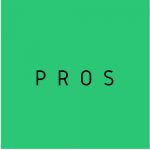 Great for the car, home, and camping.
Quality construction.
Ideal for small to large dogs.
Machine washable.

Actual Review from Buyer: " I have had several of these beds over the years. I currently have 3 for my dogs that range from 15 lbs to 55 lbs. They are a perfect fit for a large kennel and handy to move around the house where needed. My cat loves them as well! I wash them in warm water and dry them on low heat once a week. A word of caution – these beds are not for chewers."
—————————–
From both positive and negative, 97% of reviewers would recommend this product.
If you want to pamper your dog while traveling in style, then take a look at the Chuckit! Travel Pillow Dog Bed. The best thing about these is that they are made from very soft materials that will not harm your dog but yet are very durable and will keep your dog warm as well.
The design also allows for your dog to have plenty of room, because even when these come with stuffing they still have a great deal of giving.
——————————–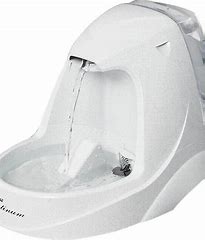 Encourage your dog to drink more water with the Drinkwell Platinum Pet Fountain which incorporates a free-falling stream. This will help to ensure they get the right amount of hydration to support their kidneys. The fountain holds over one gallon of water which is constantly filtered. Great for homes with more than one pet.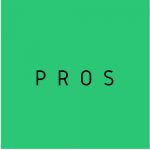 Over one-gallon capacity reservoir.
Great for multiple dogs and cats.
The flow from the free-falling water stream can be adjusted. 
Low voltage, 12V system.

Actual Review from Buyer:  " My boxer loves the water fountain. It has encouraged him to drink more water. The bowl isn't very large and water gets on the floor when he drinks. I put a disposable baking pan under the bowl and it has helped. I would recommend this product if you have a dog that doesn't make too much of a mess when they drink."
—————————-
From over 1000 reviews, both positive and negative, 87% of reviewers would recommend this product. 
The benefits for pets of the Drinkwell Platinum Pet Fountain are many, as you will discover if you have ever had one of these fountains for your pet. The fountain can be easily cleaned and even repaired should something happen to it.
Furthermore, it is completely self-cleaning and doesn't require that you use any kind of chemicals or detergents to keep it clean. This means that the water that runs out of the pump will not contain any form of dirt and debris that could possibly become a health hazard for your dog or cat in the future.
 ——————————–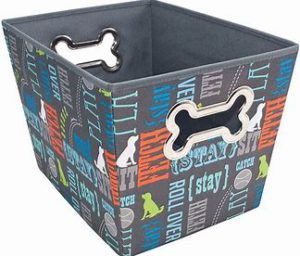 This toy bin from Paw Prints is a fun way to store your pet's favorite toys.  With pet-inspired words in beautiful colored print, and a sturdy exterior, this pet bin is made to last plus easy to clean.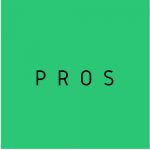 Great place to organize your pet's toys
Beautifully decorated with dog-inspired words.
The sturdy canvas exterior can be cleaned easily.
Use it on shelves or on the floor.
Measures 14.5 x 10.75 x 10-inches.

Actual Review from Buyer: – "I really like this, it's sturdy and cute! Small enough to fit out of the way in the corner, yet big enough for all his toys and more!"
—————————————-
From both positive and negative, 98% of reviewers would recommend this product.
Paw Prints Fabric Toy Bin for dogs is the best solution to keeping your dog's toys, leashes, and other items where they belong. There are many benefits for dogs when it comes to having their toys, treats, and collars where they belong and in a safe place.
Dogs need to be stimulated every day to keep them engaged in the activity, and you can do this by using toys, bones, or other items in the appropriate dog beds and dog houses. Dogs that have their beds, bones, and other items where they belong, are happier dogs, have fewer behavioral issues, and are better able to cope with their environment.
Getting a Paw Prints Fabric Toy Bin means that you are providing a safe, comfortable place for your dog to sleep and stay away from all those drafts and cold drafts that can be dangerous to your pet's health. This simple, eco-friendly material can give you years of enjoyment and satisfaction.
——————————–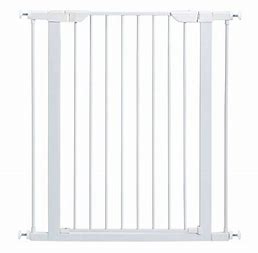 With this pet gate from MidWest, you can keep your dog safe. It is attractive, chew-proof, and sure to complement the decor of your home.  Easy to open, which is very convenient especially when carrying groceries. Will fit most stairwells and doorways. It comes with the tools ready to assemble, plus two additional three-inch extensions.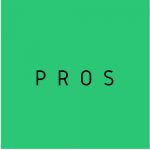 Strong steel-frame construction.
Expands from 29.5 up to 38 inches wide.
One-handed operation for an easy walkthrough. Swings in both directions.
The gate is kept safely closed with the  secure spring-loaded latch
Long-lasting pet gate which non-toxic, lead-free, and chew-proof.

Actual Review from Buyer: –  " This gate is perfect, best gate we've ever purchased for our dogs! We use it on our stairway. Hope photos do it justice. My husband installed it, says its simple, very straight forward. This is a quality product. Easy to use, just pull back on the thumb-notch on top, and lift up. It closes smoothly behind you too. Great product highly recommend it."
————————–
From both positive and negative, 93% of reviewers would recommend this product. 
The Midwestern Home For Pets Premium Steel Dog Gate – 29in. has two 3-inch stainless steel extensions designed to suit front doors 29.5 to 37 inches wide. The premium steel gate comes with a powder-coated finish for easy maintenance and features a secure locking mechanism. The durable gates feature decorative trim and a durable locking system for added security.
 ——————————–
This automatic pet feeder will ensure that your dog will never miss a meal.  It can keep your pet on a regular feeding schedule, plus it allows you to choose up to four mealtimes, and the portion size.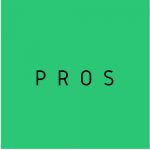 Automatic dry food dispenser.
It allows you to customize your portion size.
Set up to four daily meal times.
Runs on a plug or batteries.
Keeps pets on a regular feeding schedule.

Get your beloved pooch on a regular dietary regimen with the innovative Automatic Dog & Cat Feeder by Arf Pets. As a busy pet owner you need your cats and dogs to be well-fed, but sometimes what if you just can't be there all day long? That's where our food delivery system comes in. With the touch of a button, your furry friend can get full meals throughout the day from their favorite Arf Pet Food.
——————————–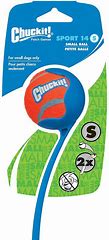 With this ball launcher from Chuckit,  you can throw the ball three times as far as you normally would. Perfect for the wide-open spaces where you can wear out your dog.  Comes in a variety of random colors.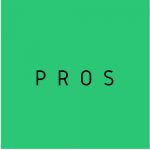 Hours of fun with your dog.
Hands-free pick-up of the ball.
Ultimate control and comfort with the ergonomic handle.

Actual Review from Buyer: – " My one year old yellow lab Marley just loves this toy and so does my husband and I. We can throw for hours because there is no bending over and as fast and active as our pup is, she exhausts us with her energy!!!! We love this product and the balls are nice and firm so her teeth do not puncture them when she gets hyper and chews on them while she is carrying the ball back to us. Great toy and great price!!"
———————————
From both positive and negative, 96% of reviewers would recommend this product.
The Chuckit! Classic Launcher by Foxtail Products accurately revamps the timeless sport of fetch by improving both your throws and distance. Long dogs are often challenged to move a little faster and farther for exercise with only a fraction of the effort required by the younger breed.
This toy will get your dog looking like it's an old-timer. If you're tired of your current dog and want to try something different, the Chuckit! Classic Rocket is an innovative and fun way to give your dog the exercise it needs to keep its bones strong and stay healthy. No matter your dog's current activity level, this fun toss can be adjusted so that it's right for them.
——————————–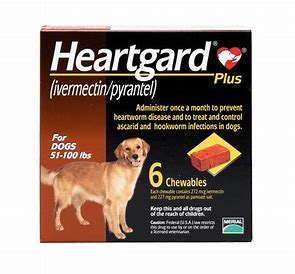 This treatment for heartworm comes from Heartgard Plus. It helps to control and treat hookworms for dogs from 51 to 100lbs. It can be dispensed monthly as a beef-flavored treat, and are tasty chewable tablets. The treatment will help to put your mind at rest, knowing that your precious pet is protected.

Actual Review from Buyer: – " Our German Shepherd would absolutely refuse to take her previous heartworm treatment. We tried hiding it in pill pockets, cheese, meat, ect. We even tried chopping it up and hiding it in her wet food. We finally found that chopping it up and hiding it in cooked beef was enough to get her to take her medicine. With this preventative, she will eat the whole thing straight out of my hand. I am so happy with this product!"
————————————
From over 1000 reviews, both positive and negative, 99% of reviewers would recommend this product.
Heartgard Plus Chewable Tablets for Dogs is a great supplement to help protect your dog from heartworm infections. Heartworms are a very dangerous infection that occurs when bacteria in the dogs' hearts are allowed to multiply and attack the blood cells in their bodies.
This will ultimately lead to severe damage to the heart valves, and the result will be death. Heartgard Plus Chewable Tablets is one of the most effective products that can help you fight this dangerous infection.  These tablets are easy to swallow, so dogs won't have any problem taking them as long as they know exactly what they're taking.


——————————–
————————————–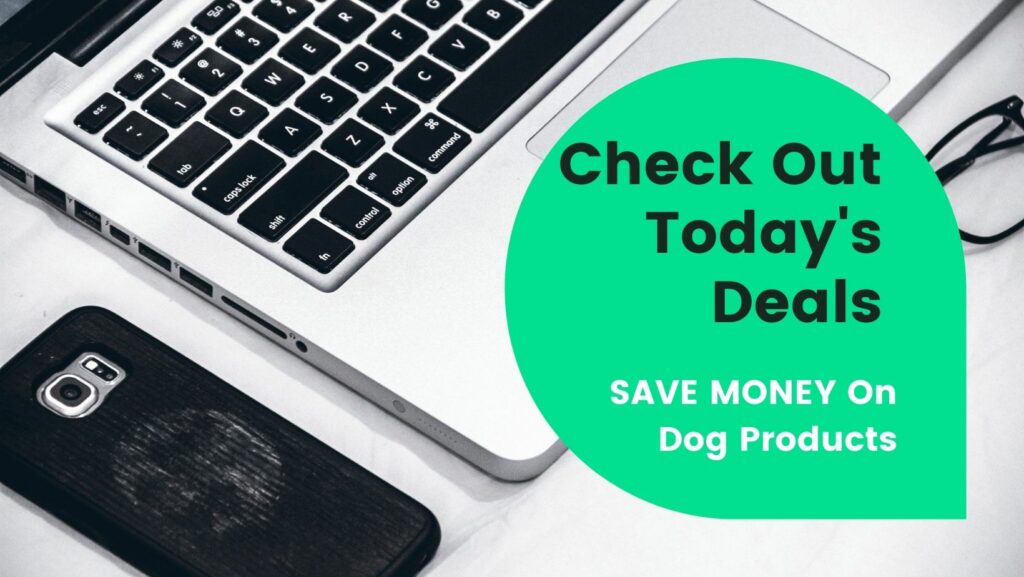 ================================
Best New Dog Products – New Senior Dog :
================================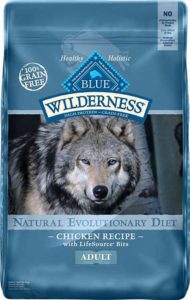 This grain-free dog food from Blue Wilderness is formulated for senior dogs and their specific needs. It is a  protein-rich food with tasty chicken that your pet will love.
Formulated with a particular blend of minerals, vitamins, and antioxidants to support the important immune system.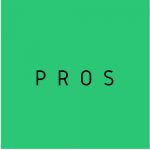 Made with Lifesource Bits, which support the health of the immune system.
Protein is derived from chicken and turkey meals.
Grain-free and protein-rich food.
Cranberries, blueberries, and carrots support the enrichment of antioxidants.

Actual Review from Buyer: –  " I have been using Blue since I got my lab 14 years ago. It's been great for all stages of his life. Grain free is perfect. My dog has a sensitive stomach and eating new treats that disagree with him can make him sick for days.I truly believe it has kept him healthy for so many years. GO BLUE!!!! "
————————-
From both positive and negative, 95% of reviewers would recommend this product.
If you are looking for a healthy and balanced meal, Blue Buffalo Wilderness Senior Chicken is the brand for you. They provide our pets with quality, balanced meals that are free of artificial preservatives and lots of fresh ingredients.
Their food is made without any growth hormones, fertilizers, or anything that might disrupt your dog's natural balance. Blue Buffalo also offers a special formulated to maintain your dog's sensitive skin.
Blue Buffalo wilderness senior dry food has been designed especially with an aging and senior dog in mind. The unique blend of herbs and vegetables will help to keep your dog satisfied while maintaining a healthy, balanced diet. They make their food in an FDA-approved facility, which means they are consistently striving to provide the safest dog food available.
 ——————————–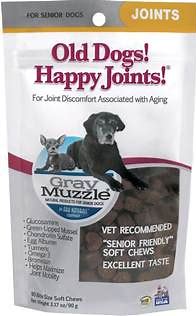 These dog treats for senior dogs have been developed to help with mobility plus reduce discomfort in the joints. A combination of green-lipped mussel and glucosamine will help to get your senior dog out playing with the younger dogs.  Suitable for dogs over five years.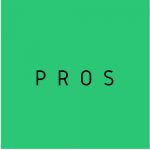 Recommended by vets for senior dogs.
Contain no wheat,  corn soy, artificial colors, preservatives, or flavors.
It contains chondroitin and glucosamine which help with the flexibility of the joints. 

Actual Review from Buyer: – " This item works good. My dog has bad hips and this gives her some relief."
——————————–
From both positive and negative, 92% of reviewers would recommend this product.
Joint health is an important issue for many dogs and their owners. Dogs are at risk for many joint problems, including arthritis and hip dysplasia to name a few. These can be caused by genetic issues, injury, trauma, or disease.
Dogs that have suffered from hip dysplasia and other types of joint problems in the past are more susceptible to developing these problems later in life. Arthritis, a condition that affects the joints and causes inflammation, can happen to anyone, of any breed or age.
There are several things you can do to prevent arthritis from attacking your dog's body later in life. Being overweight is a risk factor, just like being overweight yourself. With all the health benefits of Gray muzzle dog treats, there is no reason why you shouldn't provide these to your dog to keep their joints working and their paws perky.
 ——————————–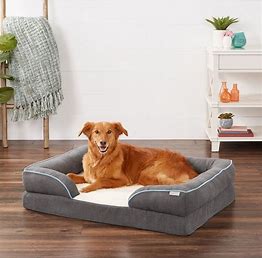 Let your dog have her own slice of luxury with this textured plush sofa and orthopedic bed from Frisco. Combining comfort with fashion, it has a design that makes it easy for your pet to climb on. Made with a chenille jacquard edge fabric plus a plush center to add style to any room. It comes with a removable cover that is machine washable.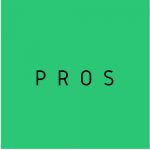 A perfect comfy and plush bed for dogs.
It provides security and comfort.
Easy for pets of all ages to get into bed.
Machine washable removable cover.

Actual Review from Buyer:  –  " I read lots of reviews once I decided that this product had all the features I was looking for in a "day time" resting place for our 12 year old girl. She can no longer jump up onto our couch where she used to spend a large part of her day (she sleeps in her open crate at night). As soon as we opened the box & put it on the living room floor she immediately "investigated" & laid down. She LOVES it!!! It is very well made and very easy to carry from room to room, as we have been doing. We purchased the Large size & I am so glad that we did. Although she is 38 lbs, & many reviewers suggested the Medium of that size dog, a Medium would have been far too small!!! She has just barely enough room in the Large to stretch out on her side to get a good nap. I put a beach sized towel on the interior light beige surface so it is staying clean and sanitary. It appears that spot cleaning would be quite easy if necessary."
—————————-
From over 1500 reviews, both positive and negative, 97% of reviewers would recommend this product.
A Frisco Plush Orthopedic Front Bolster Dog Bed is a very affordable option for a pet's bed. These durable beds are created with all the benefits of a luxury bed for dogs, but at a price, you can afford.
Many people do not realize how much dogs actually need sleep and how much pain and discomfort they experience from lack of sleep. Having a comfortable bed to sleep on, will enable your pet to get the rest they need to feel more vibrant and alert the next day.
The thick cushioning and plush padding absorb the shock of your pet's movements, keeping them away from damaging your expensive furniture. These durable beds also offer your pet a comfortable place to sleep, no matter what size their bed.
——————————–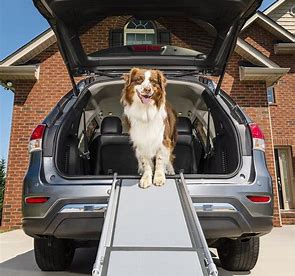 If your senior dog has arthritis, it can be very uncomfortable for them getting into your car. With this ramp from PetSafe, they can walk right in, with no lifting required.  On a walk, don't forget to think about a raincoat for the rain.
The design of the pet ramp lets you adjust it to fit your car or other vehicle plus its compact size lets you store it in the boot, ready for use. Available in two sturdy sizes.
I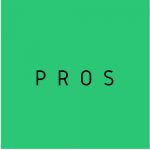 An easy way for your dog to get in and out of your vehicle.
Compact and easy to store and use.
Sure footing for your pet with the high-traction walking surface.
Easy to maneuver from the lightweight aluminum construction.

Actual Review from Buyer: – " Our German Shepherd was having trouble jumping in the truck. This ramp took a little time for him to use but once he wasn't afraid to try it has been good for him. It works for getting in the back seat or on the back of the truck bed. If you have a really tall truck you might want to get a slightly longer ramp as this one would be pretty steep. Easy to slide to compact and fits between the seats or behind seat to take along for the ride, plus it is very light weight."
———————————–
From both positive and negative, 94% of reviewers would recommend this product.
The PetSafe Happy Ride Telescoping Pet Ramp has an innovative design, allowing your dog to climb back up onto the ramp from a horizontal position. This is convenient because if your dog becomes ill or injured, you don't want him or her lying down on the floor any longer.
The PetSafe ramps are made of high-quality stainless steel and they feature the patented T-clip system which keeps it secure while your dog is climbing back up. This makes your pets well protected and comfortable while they are enjoying the backyard. If you were worried about your pet getting hurt when they were on other ramps before, this one should put your mind at ease.
——————————–
These soft chew treats from Naturvet, are specially formulated by vets for senior dogs. They help to support healthy joint and hip function, plus cartilage tissues.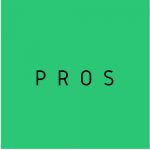 Specially formulated for senior dogs.
Supports healthy joint and hip function.
Maintains healthy cartilage plus connective tissues.
Formulated by veterinarians.

Actual Review from Buyer: – "  This product has been very helpful for my senior dog. It's like he's a puppy again. He's so playful and energetic. I haven't seen him move like this in several years."
——————————-
From both positive and negative, 93% of reviewers would recommend this product. 
NaturVet Senior Care offers a wide variety of natural, organic products that will help your dog maintain proper joint health. Among these are several top-rated natural ingredients used in the making of NaturVet Senior Care products.
One such ingredient is Vitamin C powder, which is used to help fight the effects of aging on your dog's joints, skin, and other parts of the body. In addition to this, dog bones and cartilage are also being used to help treat a number of different conditions. All of these help your dog enjoy a better quality of life, as well as reduce the risks of developing disease and illness later in life.
It is never too early or too late to start caring for your dog's joints and other parts of the body. A pet is never too young to enjoy a long and healthy life, and by making sure that you provide quality nutrition and regular exercise, you can help your pet enjoy a number of years of quality, enjoyable life.
When it comes to caring for your dog, do not neglect your pet's health. NaturVet Senior Care is a great option that can keep your dog fit and healthy for many years to come.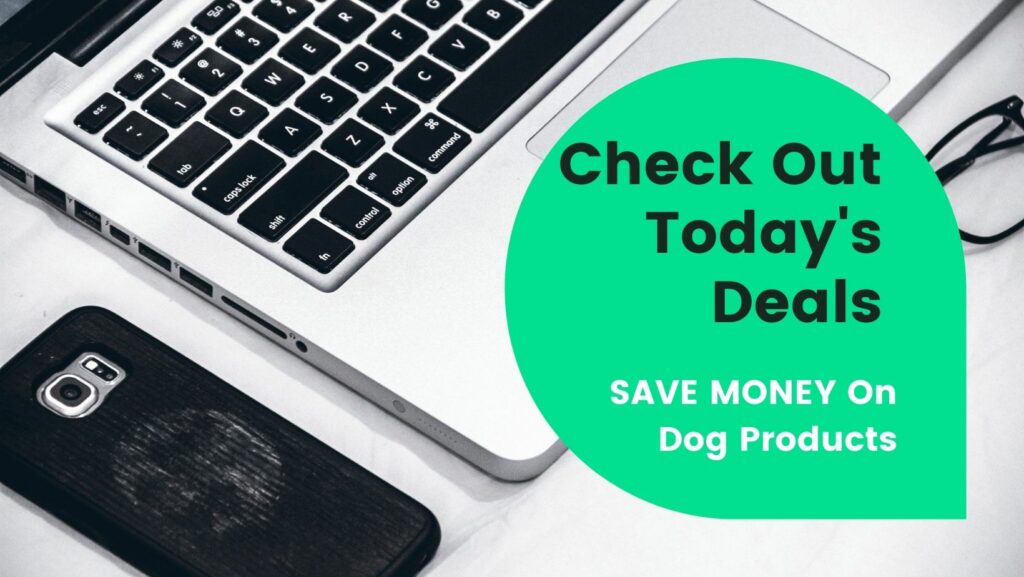 We do hope that the information above has helped you with your choice of products for the best new dog products. Please check out our ideas for a great dog gift. Thank you.
——————————
Related Articles:
Best Dog Bowls and Dog Feeders
——————————-
Disclaimer: All material on this website is provided for your information only and may not be construed as medical advice. No action or inaction should be taken based solely on the contents of this information; instead, readers should consult appropriate health professionals or veterinarians on any matter relating to their dogs' health and well-being. The publisher is not responsible for errors or omissions.