Looking for the best wireless dog fences, then we have a solution for you. If your dog is a constant escape artist, then you should consider a wireless dog fence to keep him safe. There are various options that are available to buy. Read our top recommendations below.
As dog parents, keeping them safe and healthy, should be top of our list. These types of dog fences create a safe zone that allows your dog to roam safely, particularly if you live quite near a busy road.  In this situation, a wireless fence could be the perfect solution for you.
Make sure to check out today's deals to SAVE money on dog products by clicking on the graphic below. Don't miss out.
This post contains affiliate links and I will be compensated if you make a purchase after clicking on my links. 
————————————-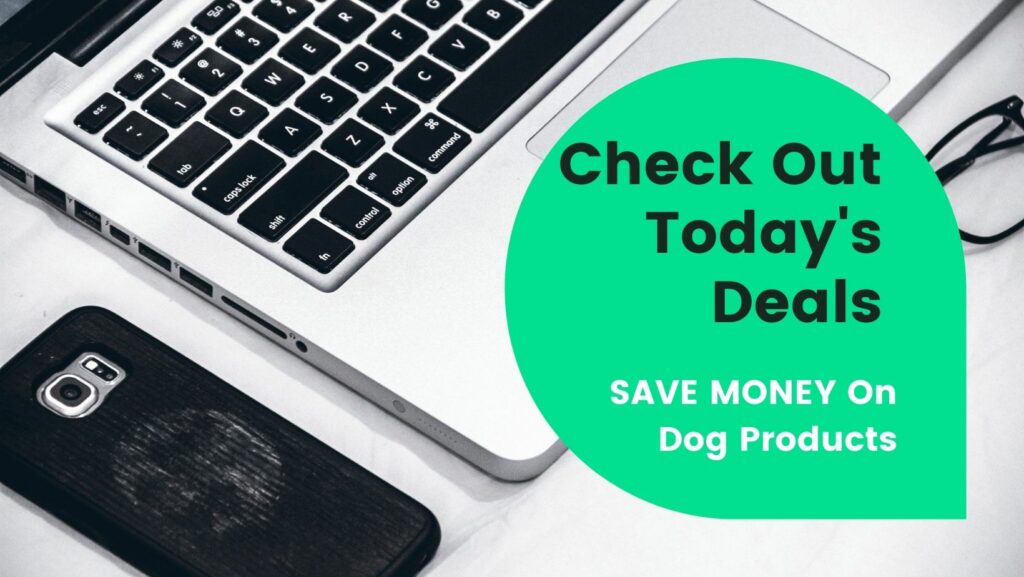 ———————————–
We do hope that the information and video below can help you make the best choice for yourself and your pet.  Here are our top 5 picks. Please click on the relevant link below, if you wish to purchase one of these products.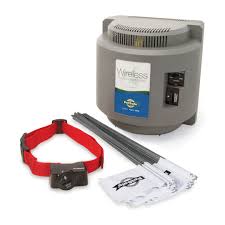 Every dog needs boundaries and this system provides them without a fence.  With this  PetSafe wireless containment system, you can mark a specific area such as a play area or a yard.
It is simple to set up and contains 5 levels of correction.  When you have marked the specific area,  a static correction in the form of a tone is sent to the dog's collar. This will remind him that he has crossed the off-limits area.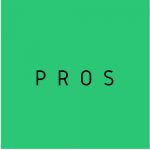 The receiver collar is waterproof.
Covers an adjustable circular area up to 1/2 acre (180 feet in diameter).
The wireless transmitter has 5 adjustable levels of correction.
The portable wireless system can be set up in 1-2 hours.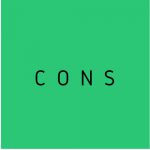 Some customers have had trouble with the wireless connection.

—————————–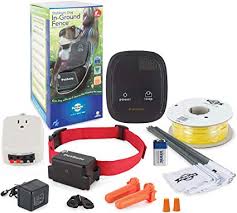 As most dog owners are aware, a puppy will go and wander to their heart's content They will be unaware of the dangers that they could face, such as a busy road.  This Stubborn Dog In-Ground Fence System has four higher intensity settings, plus transmits an audible when your pet gets far too close to the boundary which you have set.
The system can work with multiple dogs and also cats, but additional receiver collars are required.  Works for dogs from eight pounds and up in weight.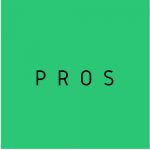 The receiver collar is waterproof.
Covers up to 1/3 acre with wire included.
Four adjustable levels of static correction.
Low battery indicator Collar.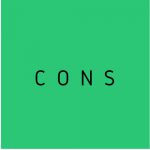 Some customers found problems with the connection.

———————————-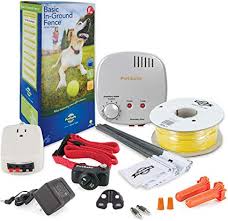 This system from Petsafe will help to keep your pet safe in your yard. You can set up and install the system over a weekend. The fence allows you to 5 acres, however additional flags and wire are required.
With quick training sessions over a period of two weeks, most dogs will learn where their boundaries are. When it gets too close to the boundary edge, your dog will receive a warning beep, and if he continues, he will then receive a safe and gentle static correction.
You can add additional pets to the system, but additional in-ground receiver collars are required.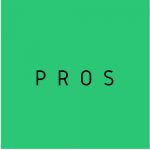 The receiver collar is waterproof.
Four adjustable levels of static correction.
Collar uses PetSafe RFA-67 battery, which is included.
Covers up to 1/3 acre with included boundary wire.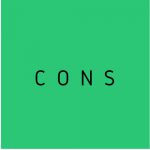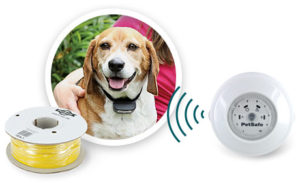 PetSafe's In-Ground Fence Systems are the most economical and versatile method to contain your pets, whilst allowing them the room to run around. Easier and cheaper to install than traditional fences, it allows us to expand and customize as required.
Your Pet's Safety:
With this system, you can create a safe zone for your pet around the yard or around the home. This keeps your pet out of areas that could be dangerous, such as pools, or the street.
How The System Works:
You set the boundaries which you have decided, by burying the wire included within the system, in your yard. You then put the collar with the receiver on your pet, which then allows the transmitter to send signals to the collar.
When your pet comes near this boundary, it will feel a vibration or hear a warning tone. If he tries to leave the safe area, he will then receive a safe static correction from the collar.
What Is Static Correction:
The term static correction, as mentioned above, is a mild electric stimulation similar to a tickling sensation.   Above all, it is not harmful to your pet but will surprise him.
Again we do hope that the above information has helped you in your choice of the best Wireless Dog Fences.
Please also check out our  >>>Smart Buying Guides For Dog Products  <<<  Thank you.