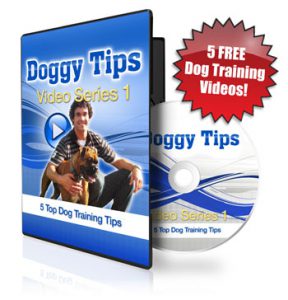 It's Day 5 of the video training course… and well done!
Now today I want to share with your something completely different. I'd like you to see first hand how easy it is to work and train dogs who listen and respect you as the pack leader.
So Doggy Dan will be taking you on holiday with him, his family, and 6 large dogs, and you'll see what I mean.
One of my favorite quotes regarding dog training is this:
"First you need to win your dogs mind. Then you can train the body" ( Doggy Dan said that actually!)
You just need to know how. Okay… off to the video!
Testimonial:
—————————————–
 Doggy Dan truly understands dogs – a behaviorist with class, knowledge, kindness and caring. He has unending patience and never gives up. Doggy Dan is really and truly one of a kind!
………..Lynn Heisler 
—————————————-
This brings us to the end of Doggy Dan's free course, and I thank you so much for watching. But you MUST remember:
Having a happy, well-behaved dog that's a joy to own takes time. And it requires you to give the right messages all the time. If you're struggling with your dog, its OK. Don't give up…
…there is light at the end of the tunnel when you know what you are doing wrong.
The whole reason Doggy Dan put The Online Dog Trainer website together is to make his incredible method available to everyone. And today you can still:
You'll learn how to stop 34 of the most common behavioral problems using his famous kind and gentle way. And he fully guarantees it...
If after 60-days of using his method you haven't seen the most amazing turn around in your dog……then it will still only cost you only a single dollar!
SO, what have you got to lose?
Dave