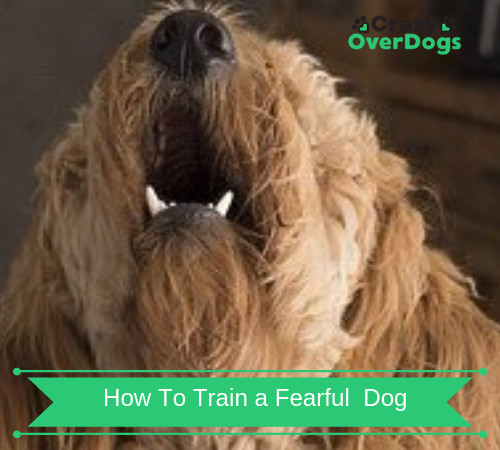 One of the most common problems amongst dog owners is the way that they misunderstand a dog, which is fearful. Here is great information on how to train a fearful dog from one of the best trainers online.
The main reason for this behavior is that they lack a strong pack leader.
Most owners with this problem will be very protective of their pets, coupled with a kind and gentle nature. They do not fully understand the steps on how to train a fearful or timid dog.
I will try to illustrate as this problem arises. Try to imagine that you are only 7 years of age and you and your sister are walking around a dark wood. Suddenly you hear a loud and strange noise, which appears to be in front of you. Naturally, both of you will feel nervous and afraid.
However, if your parents were with you, you would feel protected and know that everything would be okay. The reason is that you would not be in charge of what was happening around you.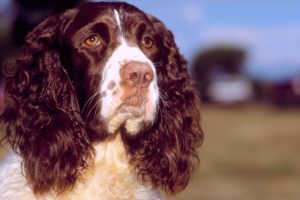 This is similar to the dog who is the pack leader. It is feeling anxious and afraid because it does not want the responsibility and pressure of dealing with the situation. It just wants to get home, safe, and sound.
Therefore, you must become the pack leader, in order to help your fearful dog. Watch a video such as the FREE Doggy Dan's 5 Day Training Course. Click Here to access the videos for free.
When implementing training for fearful dogs here are some important points that you need to consider.
1).  Ask people around you, not to approach your dog until she has calmed down.
2).  Remind your family and friends, when first meeting your dog is to ignore her.
3).  Above all, please do not rush any training. In most cases, your dog will struggle at the start, so it's so important to keep at it and be patient and gentle.
4).  If your dog will not come to you when called, let her be left alone.
5).   A great way to learn is a dog training site which is video-based. This means you can learn at your own pace and replay the videos if you need to.
Again, I can emphasize this enough. The most important part of the training in order to help your fearful dog is that you must become the pack leader.
One of the best online training sites around is the Online Dog Trainer. I recommend it because it has worked for me. It has over 250 great videos to help you become the pack leader and impart the necessary confidence and messages to help your fearful dog.
TESTIMONIALS: 
——————————————
I was skeptical but now Maxi no longer BARKS like crazy at visitors to the house…
We used the method Doggy Dan showed us and we were seriously amazed. She now barks once, we do the technique, and she calms right down and forgets about the people! So, so happy. Thank you DD."
Kate Belusso
Portland
———————————————
The only trainer that has made a huge, immediate impact to STOP THE BARKING…
The Online Dog Trainer has been a godsend to myself and our family, and our Australian Shepard dog that was highly stressed with constant barking. I am tremendously grateful for the new peace in our home!"
Carol McWilliams
Ontario
——————————————–
>>Click Here Now<<< to have a look and get your free videos or access the $1 trial period.
Related Articles:
How To Stop Your Dog From Digging
Disclaimer:  All material on this website is provided for your information only. It may not be construed as medical advice. No action or inaction should be taken based solely on the contents of this information. Instead, readers should consult appropriate health professionals or veterinarians on any matter relating to their pet's health and well-being. The publisher is not responsible for errors or omissions.