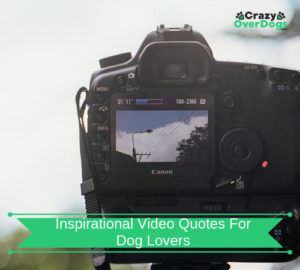 We do hope that the next inspirational quote for dog lovers will remind you how great it is to own a dog and the health benefits that they bring to our lives.
Also if you having a bad day, it might help to lighten it and help you in some way. As I read it on a site and I thought it was quite profound. We are all fighting a daily battle called life.
VIDEO:
Once you have a wonderful dog, a life without one, is a life diminished……Dean Koontz
Dean Koontz:  – He is a famous American author who was born in Everett, Pennsylvania. He writes suspense thrillers and his work has sold over 450 million copies worldwide. He writes under various pen names and has appeared on the New York Times Bestseller List.
———————————
Please SHARE this video and check out our recommended products below by clicking on the graphic or text below.