I do hope that these inspirational quotes of the week, for dog lovers, in video and picture formats,  remind you of how great it to be a dog owner, plus the great health benefits they bring into our lives.
As a dog lover myself, I do find that inspirational quotes always remind me not to give up on my goals, dreams, and life.  I sincerely hope that the content on this site also helps to inspire you.
Inspirational Video Dog Quote of the Week: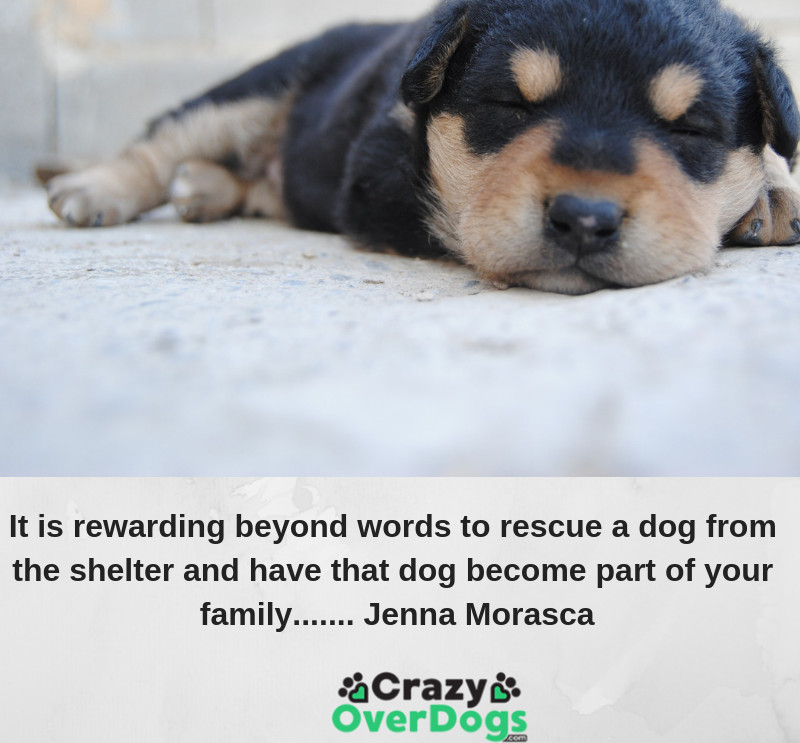 It is rewarding beyond words to rescue a dog from the shelter and have that dog become part of your family.…………………. Jenna Morasca
Jenna Morasca:   She is an American actress, who was born in Pittsburgh, Pennsylvania. She is best known for being a contestant on the American reality TV show, " Survivor: The Amazon ", where she won the grand prize of one million dollars.
————————-
Please click here for another inspirational video and picture-quote.    Please SHARE this video and picture quotes and leave a comment below. Thank You.
This presentation contains images that were used under a Creative Commons License.