We hope that these inspirational quotes for dog lovers, such as this one, will motivate and inspire you. We all need reminding how great it is to be a dog owner and the unconditional love and health benefits they bring into our lives.
As an avid dog lover myself, I do find that inspirational quotes always remind me not to give up on my goals, and not give up.  I sincerely hope that the content on this site also helps to inspire you.
Inspirational Video Dog Quote of the Week: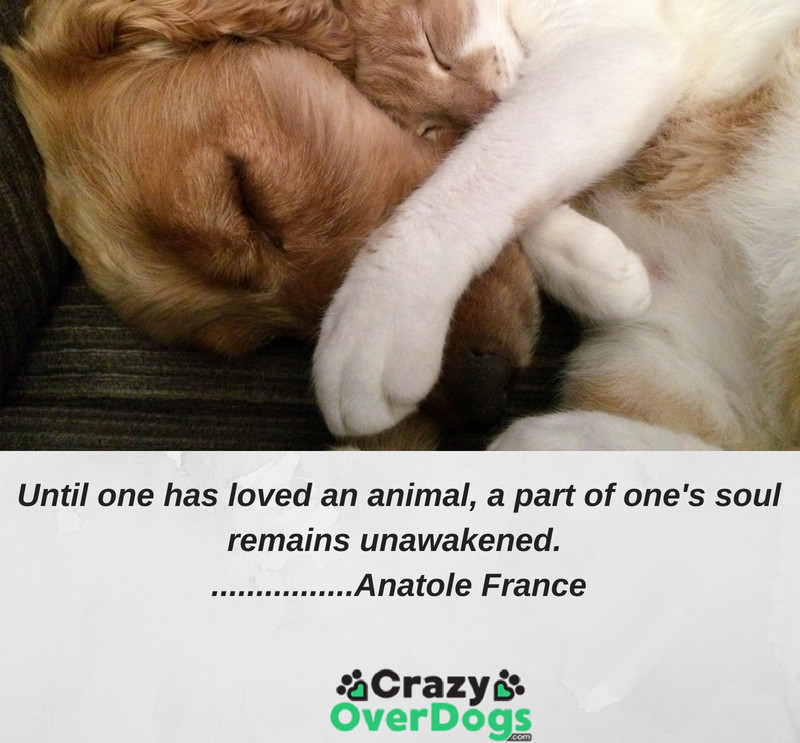 Until one has loved an animal, a part of one's soul remains unawakened… Anatole France
Anatole France: He was a French journalist, poet, and successful novelist with several bestsellers to his name. He won the Nobel Prize for Literature.
—————————-
Please click here for another inspirational video and picture-quote.    Please SHARE this video and picture quote or leave a comment below. Thank You
This presentation contains images that were used under a Creative Commons License.