We hope that inspirational quotes for dog lovers, such as this one, will motivate and inspire you. We all need reminding how great it is to be a dog owner and the unconditional love and health benefits they bring into our lives.
As an avid dog lover myself, I do find that inspirational quotes always remind me not to give up on my goals, and not give up.  I sincerely hope that the content on this site also helps to inspire you.
Inspirational Video Dog Quote of the Week:
Inspirational Picture Dog Quote of the Week: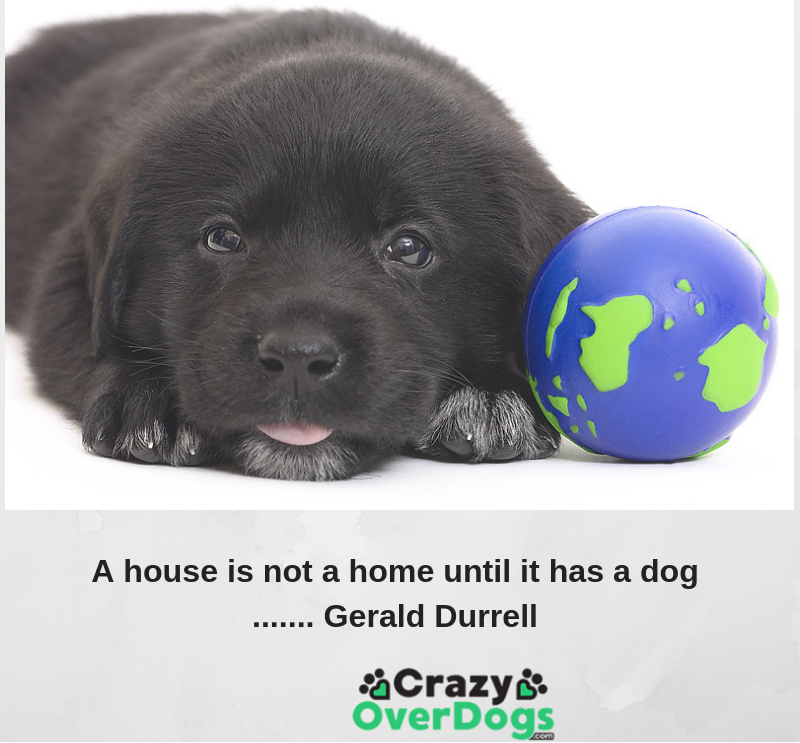 20).  A house is not a home until it has a dog……… Gerald Durrell
Gerald Durrell: He was a British naturalist, conservationist, author, who was born in Jamshedpur, India. He founded the Jersey Zoo on the Channel Island of Jersey, and also the Durrell Wildlife Conservation Trust. His memoirs of his family's time living in Greece were adapted into the television series called The Durrells.
——————————–
Please click here for another inspirational video and picture-quote.    Please SHARE this video and picture quote or leave a comment below. Thank You