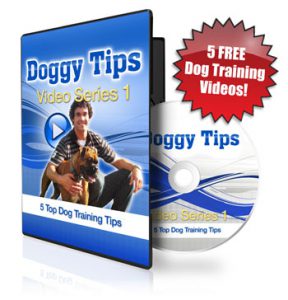 Welcome back. I hope you enjoyed yesterday's video… And if your dog was pulling on the leash, then hopefully you've already seen a change.
Today, Doggy Dan wants to show you some of the other work he does, which is helping people with their puppies.
In fact he's going to show you a completely different approach to achieving the same thing with a very young pup named Jock. Now this is his first time attempting to walk to heel, so it's quite amazing what he achieves.
At the end he's also left in a clip for anyone who'd like to watch his pack of dogs and little Jock interacting (it's very cute).
Enjoy!
And remember, tomorrow look out for an email with a link to Part 3 of the free video series which is Dan working with a dog who has become aggressive to other dogs.
Testimonial:
——————————————–
What a great way to train your dog/pup very helpful and you can re- watch If you forget, to be able to do the
training in your own home is a real bonus. I am still enjoying getting my videos for the next step in training my pup .
………………...Vicky McCutcheon 
———————————————
If you've enjoyed the last two videos and want to know more now, then you can take a look at his entire video website with over 300 dog training videos.
I guarantee that his method will work for your dog…
…and I say this with confidence – because as a full-time dog trainer he uses this method with hundreds of his clients every year and sees the amazing results time and time again.
Thanks for watching,
Dave