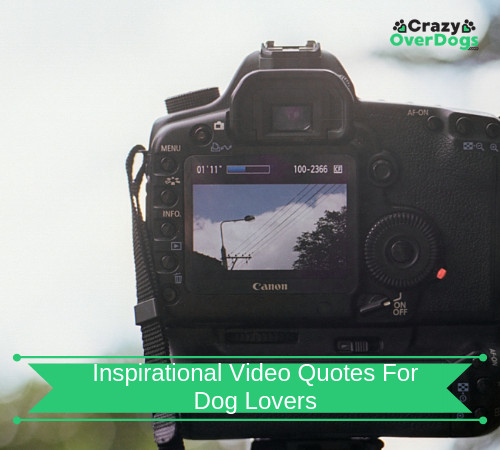 Welcome to the " One  Minute Inspirational Video Quotes for Dog Lovers!" We hope you enjoyed the first video quote from John Grogan.
I hope that you can be uplifted from all the negative news that seems to be increasing everywhere, whether it be from the 24/7 news or from family or work colleagues. I love inspirational quotes because they remind me to never give up, when life or people, try to put us down.
Your second video ( Video 2) quote is available to view in a couple of days, so please look out for it, in your email:
Dave
Dave Johnson
Editor
Crazy Over dogs
P. S. Please view our   >>> smart buying guides for dog products. <<<    Thank you.