Let's list the top 10 dog training secrets and myths surrounding dog training. With dog training,  there is so much information online, that appears conflicting. What are you to believe?  In this article,  I hope to enlighten you as dog owners and set the record straight.
This post contains affiliate links and I will be compensated if you make a purchase after clicking on my links.
1): It Takes Too Much Time:
This is just not true. I know in dog obedience classes, that you can spend hours in classes, sometimes in bad weather which does not help. However, this is old school and when you actually know what you are doing, dog training is actually simple.
For most dogs, this is not required, because they are simple animals. They love their walks and the exercise, but will quite happily sleep for long periods.
2). In The Home, There Is Only One Pack Leader:
In your home, dogs can actually respect every human, if you train them to see them as a pack leader. One of the main myths, is that a dog can only have one master.
dogs will respect those people who actually know what they are doing and do it in a calm and gentle way. A great dog training site, where you can learn how to become a pack leader is Doggy Dan's training site.
If you want to find out the solution, then <<<CLICK HERE>>>
3). You Must Attend a Puppy School: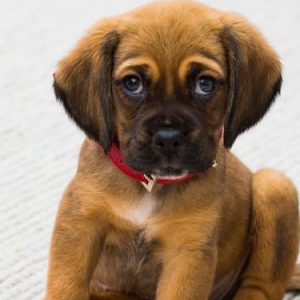 Many people go to puppy training classes and after a period of weeks, they feel that they have graduated, but in fact, have learned little.
They will have probably learned a few commands such as sit and stay and socialized with a few other puppies.
Unfortunately, most of the important training has been omitted.
4). Quality Dog Training Costs Are Quite Expensive:
Many dog owners will spend a lot of money on training. This can range from puppy schools, obedience classes, agility classes to dog behaviorists. Even after all of this, some owners still have issues with their dog's behavior,
One of the best puppy and dog training websites is called Doggy Dan's and above all, it is set at a reasonable price.
TESTIMONIAL:
—————————————–
The only trainer that has made a huge, immediate impact to STOP THE BARKING…
The Online Dog Trainer has been a godsend to myself and our family, and our Australian Shepard dog that was highly stressed with constant barking. I am tremendously grateful for the new peace in our home!"
Carol McWilliams
Ontario
—————————————
To take a look at Doggy Dan's amazing website <<< CLICK HERE>>>
More Dog Training Secrets and Myths:
———————–
5). Using Only Positive Reinforcement, You Can Train a Dog:
One of the most important aspects of training your dog right is to do it in a gentle and loving way. There is no need to be shouting at them to get your point across.
It's necessary to step in to correct unwanted behavior. But you have to do far more than just reward good actions with positive reinforcement such as treats.
6). Never use Food Treats:
When used in the correct situation, at the right time and in the right way, the use of treats can be an excellent training tool.
Doggy Dan has excellent training on how to use treats and with over 250 videos in his training program, you can view how effective food treats can be.
<<<CLICK HERE>>> and check out his dog training program.
7). You Can't Teach New Tricks To An Old Dog:
The important rule in dog training is to know how to communicate with your pet properly, after identifying what they need to know.
I know that it's often easier to train a dog from a young age, but dogs can change at any age. Older dogs are often just waiting for someone to show them a new way to behave or act.
Doggy Dan's program can show you exactly how to do it right.
8) Dogs That Cause Trouble Are Not Intelligent:
The actual reverse is true. Most dogs that cause trouble are quite intelligent. These types of dogs are the very ones who refuse to give up, because of their intelligence and frustration.
9). Small Breeds Are Easier to Train:



It's important to know, that the size of your dog, has nothing to do with how well the training will turn out.
Some small dogs are hard to train, whereas some larger breeds are not difficult to train. You just can't generalize over dogs, much as you can't generalize with people.
10). Practice and Hard Work Is All That Is Needed:



The golden rule in dog training is that there is a right way and a wrong way to do it. Doing things the wrong way will usually never work, but implementing the right training can have your dog responding, in a very short time period.
If you are the pack leader and understand how to communicate properly to your dog, then your pet will listen. As in life, it's better to work smart and not hard.
If you feel that you are missing out on an important part of the puzzle. Your dog won't respond or listen and nothing that you do will work. Then check out this wonderful site at Doggy Dan's Online Dog Video Training Website. <<<CLICK HERE>>>
————————–
TESTIMONIAL:
————————————–
"Simply the best PUPPY TRAINING online!
I finally settled on The Online Dog Trainer…so glad I did! (And so is Salty, our 4 month old min. schnauzer). Great info and the videos are really helpful. Go ahead and try it; you'll be so glad you did…Thanks Dan!
Anne Raey
New Jersey
—————————————
Always remember that a healthy and happy dog is also a well-trained dog, which can bring great health benefits to a family. We hope that the content concerning dog training secrets and myths above has helped clarify any questions you did have.
———————————
Related Articles:
Train Your Puppy Into The Perfect Dog
How To Train a Dominant Dog- Enjoy The Walk Again
How To Train a Fearful Dog – Important Points
————————–
Disclaimer: All material on this website is provided for your information only. It may not be construed as medical advice. No action or inaction should be taken based solely on the contents of this information. Instead, readers should consult appropriate health professionals or veterinarians on any matter relating to their pet's health and well-being. The publisher is not responsible for errors or omissions.