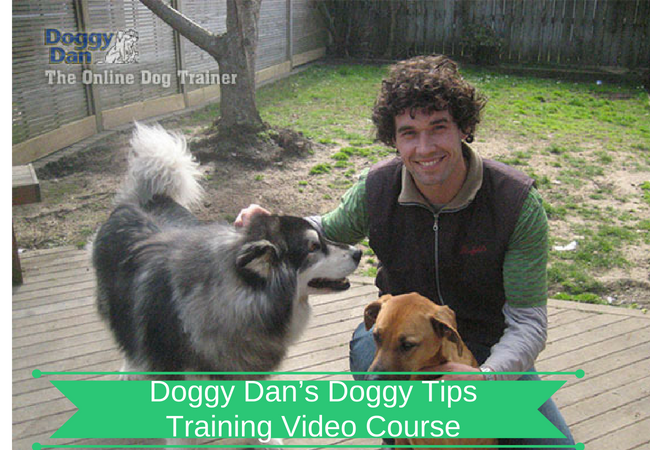 Thank you so much for subscribing to Doggy Dan's Doggy Tips Training Video Course.
As I said on my website, this is the only online Dog Training course, that I recommend, because it has worked for me.
One of our dogs had problems when out walking. Namely, she would bark and be aggressive to other dogs. We implemented the course of action recommended by Dan on his website. We have seen a dramatic improvement, but still have work to do.
We realise that the fix is not an overnight thing, but implementing the highly important 5 Golden Rules and the videos in the website, we know that the problem will be fixed and we can enjoy walking again with the dogs.
Please enjoy again the introduction video to the 5 day free course. You will learn a lot in the course.
Please keep an eye out in your inbox for the first video in the course. It is called " Are You Struggling With Pulling On The Leash "
Take Care
Dave
Crazy Over dogs
PS: If you would like to learn more about Doggy Dan's method then Click Here To Visit The Online Dog Trainer Now!