The King Komb | King Kanine Deshedding tool is not just a pet comb, it is the ultimate power tool for grooming, conditioning, and detangling your pet's fur. It does this by using its patented teeth design to gently remove the undercoat and tangles from your pet's coat. It can be used on both wet and dry coats.
We do hope that this review answers the important questions that you have about the King Kanine de-shedding tool. If you are in a hurry, we have included a table of contents so that you can see the content at a glance. This post contains affiliate links and I will be compensated if you make a purchase after clicking on my links.
—————————
The King Komb DeShedding Tool Video:

—————————-
What is a Dog Deshedding Tool:
Dog de-shedding tools are designed to remove excess hair so that the less hair that's shed into your home, the better. This tool is a grooming device that removes excess hair from a pet's coat. The best de-shedding tools are designed with safety in mind. They use blades that are easy to clean and maintain, and they're made of materials that won't scratch your pet's skin.
One of the best features of this tool is that it comes in different sizes, is made with different technologies and materials, and has a secure grip shape in its ergonomic design.
————————–
How Do You Use The King Komb Brush:
The King Komb is made to brush your pet's fur lightly and more aggressively. The instruction manual recommends starting with slow back-and-forth motions, then gradually going harder as they adjust to it.
You can brush pets with this ergonomic design comfortably in your palm. This motion helps to soothe and keep them calm.
Recommended from Reviews: Use this product when the hair is dry because it will remove more hair from your pet.
———————-
Benefits Of Using The Deshedding Tool:
Promote a healthier coat for your pet.
Remove loose under and top coat.
Help remove dander that causes allergies.
This brush is gentle on your dog's skin. It also works well for pets with single and double coats, so it'll leave your pet looking shinier and with healthier skin.
The King Komb features 3 Stainless Steel trimmers that have noncutting edges. They're not only comfortable to hold, but they can also remove excess pet hair with ease, which is a must for any canine companion.
Rubber bristles are also a great way to massage shampoo and coconut oil into the hair, as well as apply it to dry skin.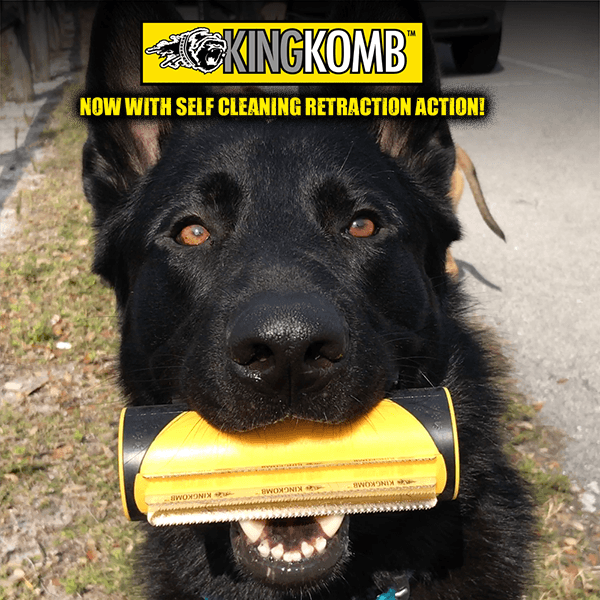 ————————-
Does The King Komb Work On All Breeds:
Great news! The tool supports small, medium, and large breeds. It works equally well on short and medium hair. So you should be able to find something perfect for your dog.
If you have a medium or long-haired breed like a German Shepherd or Golden Retriever then this product will work great on them too.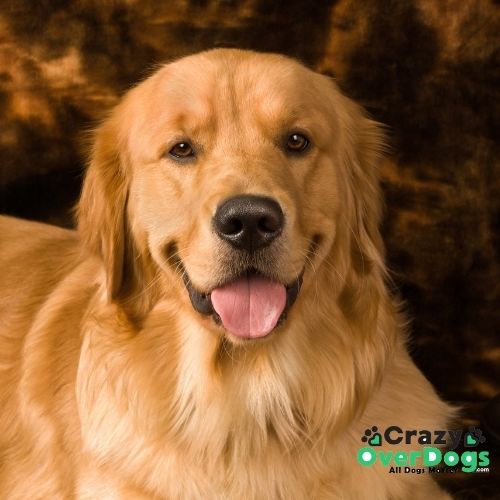 Does The King Komb Hurt:
The King Komb brushes have been specially designed with your pet's comfort in mind – they have 51 rubberized bristles that help to massage the skin and coat, removing any loose hairs. The special design also helps to dislodge dirt and sand.
Reasons To Remove Shedding Hair From Your Dog:
The shedding of hair is a natural process that is necessary for your dog's health. However, it can be a problem for people who are allergic to pet dander or have asthma.
If a person is allergic, they will experience symptoms that are similar to hay fever. These symptoms may include sneezing, coughing, itchy eyes, itchy skin, and throat irritation.
It Helps To Moisturize The Skin:
Shedding also naturally moisturizes the skin and fur of a dog, which keeps matting at bay and hot spots from forming. No more scattered hair around your home or on your furniture.
Less Hair Around The Home:
The more hair you can brush off your dog, the less hair you'll have drifting around your house, on your furniture, and on your clothes. When you deshed your dog, you're assisting them in removing hair that might otherwise wind up everywhere else.
Know Your Dogs Skin and Coat:
Regular de-shedding can help you become familiar with your dog's skin so you can spot any differences. Some bumps are normal, but if you see one that isn't, catching it early might save your pet's life.
Overall. along with making your canine healthier and happier, this has a positive effect on you as well, knowing you are looking after your dog's well-being. After all, he is an important part of your family.
———————–
FAQs:
—————————-
Conclusion:
Trusted by over 100,000 owners. The benefits of the King Komb are its unique teeth design which allows for gentle detangling of your pet's fur. This makes it an excellent option for those pets with sensitive skin or allergies because it won't scratch or irritate them as other combs might.
A de-shedding tool is a must-have for any dog owner. It makes the process of removing loose hair from your dog's coat and furniture much easier. The best tool will depend on your needs, but it's important to find one that suits both you and your pet.
With limited pressure and short, easy strokes, the product makes Deshedding a breeze while reducing hair on furniture and clothing.