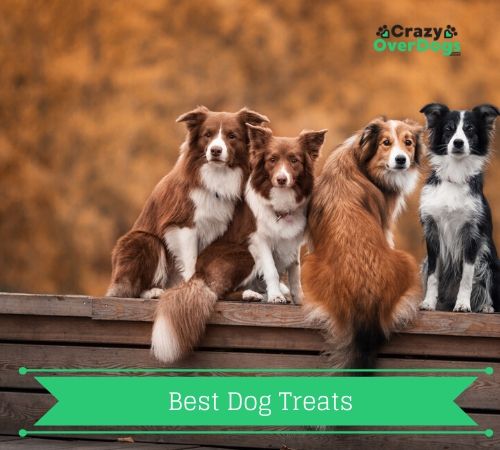 Looking for the best treats for dogs in 2021, then we have a solution for you. If there is one sure thing to get my dogs jumping in delight, it is when I pull out the dog treats.
You should take into account their age, weight, and size, plus any special needs concerning their diet. Have they any food sensitivities or is their weight a problem?  Always consult your vet should you have any concerns.  For training purposes, these treats can be great aids plus an effective way of influencing the behavior of your dog in a positive way.
Here are our top picks for the best dog treats. Always make sure to check out  "Today's Deals"   to SAVE money with your dog products.
If you wish to buy one of the featured products, then click on the relevant link below this video. Thank you.  For The Full Range Of Dog Treats – Please click on the image or text link below.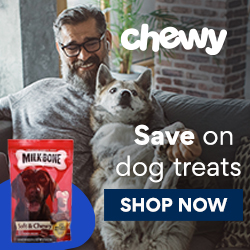 Best Treats For Dogs Video Review:
These smart sticks are made with healthy ingredients, including real chicken. They are a healthier alternative to treats that contain rawhide. Over 90% digestible, these healthy rawhide-free treats and long-lasting natural chews combine a great taste with an important chewing exercise.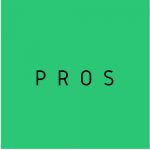 Perfect for small to large dog breeds.
Made with healthy ingredients that dogs love.
Provide optimal health benefits.
A great healthy alternative to rawhide treats.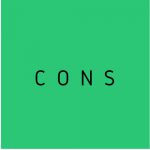 Some dogs did not like them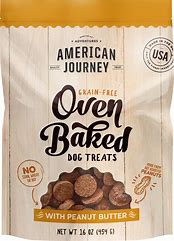 These grain-free oven-baked dog treats from American Journey, are bite-sized treats, full of wholesome flavor, and sure to please your pet. Naturally preserved the peanut butter is combined with wholesome chickpeas and peas.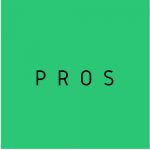 Dogs will love the real peanut butter flavor.
Grain-free dog treats.
Contains no which are also free of wheat,  corn,  and soy.
No artificial flavors, colors, or preservatives.
Perfect for on-the-go treating.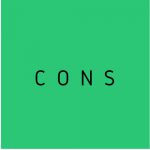 Some dogs did not like them.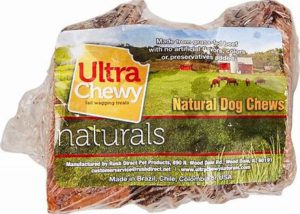 These natural dog chews from Ultra Chewy are made from grass-fed and free-range cattle. They contain no artificial flavors or colors and are rich in calcium.  Keep your dog busy and happy with these chewy dog treats.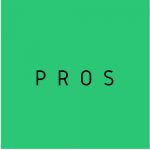 No additives preservatives, artificial colors, or flavors.
Made from  grass-fed, free-range cattle
Filled with nutritious marrow.
They help to remove tartar and plaque through chewing.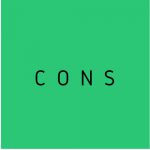 Some customers found the bones smaller than expected.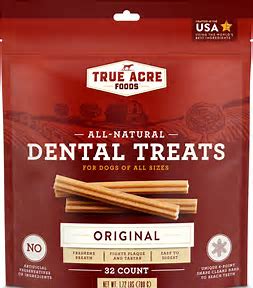 These tasty dog treats and dental sticks from True Acre are made with an all-natural chicken flavor. Its unique six-point shape helps to scrub off the tartar and plaque build-up, whilst your pet is chewing. In addition, the breadth is also freshened whilst the teeth are being cleaned in the process.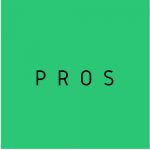 The unique six-point shape helps to fight plaque and scrub the tartar.
Made with an all-natural chicken flavor.
The chewy texture that helps to freshen the breath and clean teeth.
No added sugars.
It contains no artificial colors, preservatives, or flavors.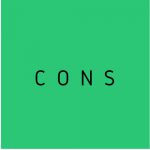 Some dogs did not like the product.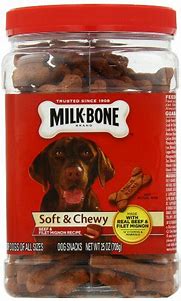 These soft and chewy treats are made with real beef and filet mignon, which give a lovely gourmet meaty taste. The pliable texture makes them easier to chew and they are suitable for senior dogs or those with tender gums.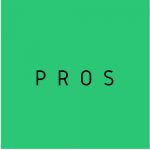 Delivers lots of protein.
Made with filet mignon and real beef.
The soft texture is easy to chew for tender gums.
Fortified with 12 minerals and vitamins.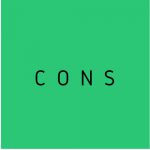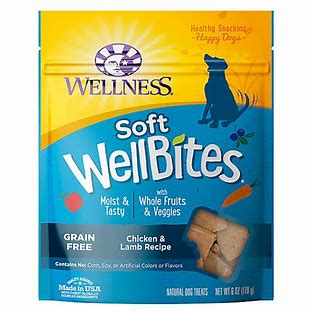 These soft and chewy dog grain-free treats from Wellness are delicious and also nutritious.  They receive a blend of healthy ingredients which include lamb, apples, and carrots.   It contains no artificial colors or flavors. Gluten and soy-free.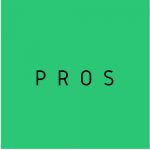 It contains no artificial colors or flavors.
Soft and savory treats containing superfoods like blueberries.
Healthy ingredients, including chicken, carrots, blueberries, and chickpeas.
Grain-free, wheat, corn, and soy-free.
Sourced with the finest globally-sourced ingredients.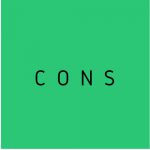 A small number of dogs did not like them.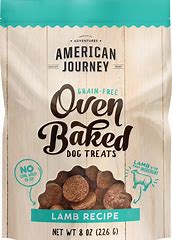 This grain-free baked dog treat from American Journey comes in small bites but is still full of tasty flavor. With high-quality lamb as the first ingredient, it comes with tasty fruits and vegetables, which include carrots, sweet potatoes, and apples. It contains no artificial flavors, colors, or preservatives.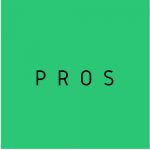 Crunchy dog treats that are rich in protein.
Small enough to fit in your pocket, with a crispy texture your dog will love.
Grain-free, corn-free, soy-free, and wheat-free.
No artificial flavors, colors, or preservatives.
It contains wholesome fruits and vegetables.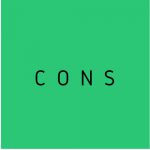 A small number of dogs did not like them.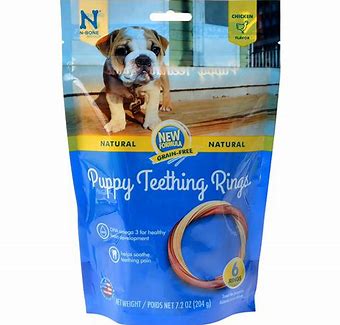 With these puppy teething rings,  you can help your puppy satisfy his natural need to chew. The added calcium will help support healthy teeth and bones, plus with the lovely chicken taste, your pet will find these teething chews irresistible.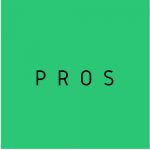 Wheat, soy, and corn-free.
Digestible for puppies of all breeds with a tasty chicken flavor.
It helps to relieve teething pain and sore gums.
Promotes healthy skin and coat.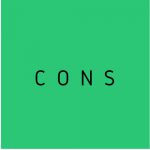 They didn't work for some owners.

This rawhide dog treat from Good 'n' Fun, has been made with premium beef and pork hides which have then been wrapped with savory duck, chicken liver, and real chicken breast. It's a true gourmet feast and healthy way to satisfy your pet's chewing needs.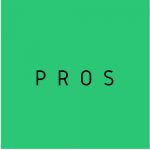 Reduces the buildup of tartar to promote better dental hygiene.
Triple-flavor chews.
Long-lasting and high protein treat.
Satisfies your dog's urge to chew in a healthy way.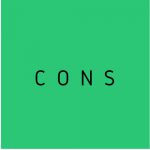 In this delicious dog treat from MaroSnacks,  your pet will love the mouthwatering flavors, which come from bone marrow which is then wrapped in a lovely crunchy biscuit. Rich in calcium which helps maintain healthy bones and teeth, plus also contains minerals and vitamins. Perfect for training dogs of any size.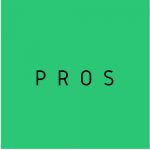 These small bites are great for training dogs of all sizes.
Wholesome treats containing important minerals and vitamins.
Mouthwatering flavors in a treat that's great to give.
Rich in calcium to help maintain healthy bones and teeth.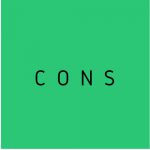 For The Full Range Of Dog Treats – Please   >>>>Click Here<<<< 
Related Articles:
Best Dog Vitamins and Supplements 
Disclaimer:  All material on this website is provided for your information only. It may not be construed as medical advice. No action or inaction should be taken based solely on the contents of this information. Instead, readers should consult appropriate health professionals or veterinarians on any matter relating to their pet's health and well-being. The publisher is not responsible for errors or omissions.