Looking for the best flea and tick shampoo for dogs, then we have a solution for you. Fleas are just unpleasant for your dog and also for their owners. It's important to treat your pet in the early stages because it can help to prevent infestations. There are various types of dog shampoos, but what is the best to buy?
If you are in a hurry, we have included a table of contents below, so you can see at a glance what the content is. The first product will only take two to three minutes to read. This natural product, which contains no artificial colors, will kill fleas and ticks. Although it did not work for some dogs, 90% of reviewers have recommended this product.
—————————————–
Make sure to check out today's deals to SAVE money on dog products by clicking on the graphic below. Also, click here to visit our special offers page for ongoing offers for more savings on dog products. Don't miss out.
This post contains affiliate links and I will be compensated if you make a purchase after clicking on my links.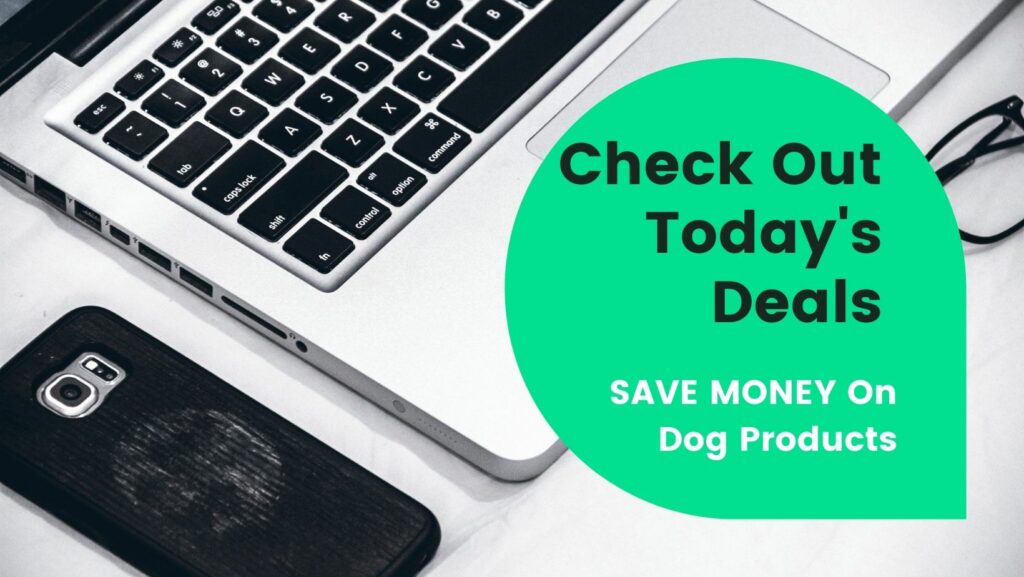 ———————————
 This product is a special type of medicated shampoo,  which kills fleas and prevents them from returning. It's important to use the shampoo on a continuous basis, to be effective and help relieve any discomfort that your dog could experience.
Here are our Top 5 Picks for Best Dog Flea and Tick Shampoo.  If you want to buy one of these products, please click on the relevant link below. 
——————————–
Best Flea and Tick Shampoo for Dogs

Video Review

:
——————————–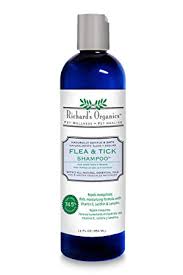 Richard's Organics Flea & Tick Shampoo is specially formulated to kill ticks and fleas.  This is a treatment that is natural, free of chemicals,  and paraben and sulfate.  Therefore safe to use around your pet.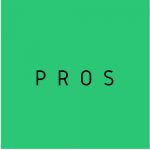 Kills ticks, fleas, and repels mosquitoes without the use of harsh chemicals.
A natural treatment that is safe to use on dogs over 12 weeks.
Cedarwood Oil is good for coat conditioning.
No artificial colors or fragrances.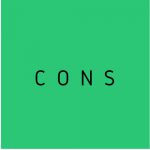 It does not work for some dogs.

Actual Review from Buyer:  "  It smells really good to me and it does really well repelling any gnat or fleas. My dog sits outside next to my aunts dog as well and she has no bugs bothering her, but my aunts dog had gnats flying around her! It works great BUT the smell is REALLY strong. In my opinion though I recommend this for people who love the smell of mint and lavender and for dogs that have odor problems. "
————————-
From both positive and negative reviews, 90% of reviewers would recommend this product.
Richard's Organics offers an effective line of flea and tick shampoos for both dogs and cats. The products use only all-natural ingredients that are proven to be safe for pets.
These shampoos have been clinically tested and contain only the best ingredients to prevent itching, fleas, and ticks from ever bothering your pet. In addition to using the best ingredients, these products also use organic cotton which is completely free from pesticides and chemicals.
The best thing to do is to have your dog or cat spayed or neutered so this prevents them from acquiring fleas and ticks. Another way to reduce the risks of flea and tick infestation is to feed your pet a healthy diet that is free of additives, preservatives, and chemicals.
This is particularly important for those living in areas of high humidity such as tropical areas and places that experience high levels of temperatures as these factors can increase the risks of infestation by fleas and ticks.
——————————–

This sensitive Flea & Tick Shampoo from Adams Plus will prevent flea re-infestation, by killing larvae and flea eggs. It contains lanolin, coconut extract, and aloe to help condition the skin. Safe to use on your dogs that are over 12 weeks.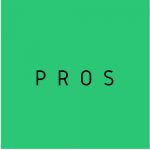 Formulated effectively kill adult fleas, ticks, and lice.
It comes with soothing ingredients such as lanolin, aloe, and coconut extract.
Prevents flea re-infestation for up to 28 days.
It can be used on dogs over 12-weeks of age.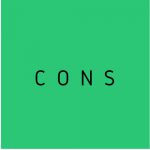 It does not work for some dogs.

Actual Review from Buyer:  Recently ordered this because I found a tick on my dog! I gave it 4 stars because I've only used it once but have already noticed that my dog has stopped itching as much and the shampoo itself smells great! Leaves him smelling clean and looking nice.
———————————–
From both positive and negative reviews, 90% of reviewers would recommend this product.
For both dogs and cats, Adams Plus flea & tick shampoo is specially designed to treat fleas and ticks and contains an active ingredient called Fipronil, as approved by the Food and Drug Administration for long-term and short-term treatment of fleas.
This ingredient is also available in other well-known and highly-rated flea and tick treatments including Mediven and Vetsitive. Fipronil gets into the animals' bloodstream, where it kills fleas and ticks. Breaks the life cycle of the fleas and stops flea eggs from hatching for up to 4 days.
You'll notice a difference in the dog's overall health because the shampoo works quickly to eliminate any fleas or ticks in your pet's environment. For cats, the ingredients are formulated specifically for them to keep their coats looking nice and fluffy. They're safe to use on cats over 2 years of age, but should not be used on kittens, cats less than six months old, or cats under two pounds.
——————————–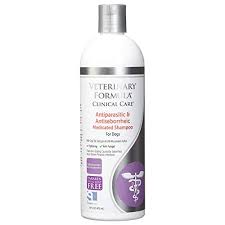 This veterinary formula Clinical Care treatment controls ticks and fleas on contact and also exfoliates and cleanses the skin. The shampoo which is fresh smelling will help to keep your pet's coat soft.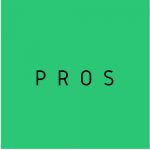 It contains pyrethrins to control fleas and ticks on contact.
Lanolin and Aloe help to soothe irritated skin bites.
Safe to use on dogs over 12 weeks.
Gently exfoliates and cleanses the skin and coat.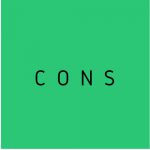 It does not work for some dogs.

Actual Review from Buyer:  "  Life saver! My fur baby was itching like crazy. I've had really bad experiences with flea bites from previous pets. I immediately bought this product and it was here the next day!! Hasn't itched since her bath and her long hair is so soft, shiny, and less frizzy. I have high hopes for this product and hoping to not find anymore pests!"
—————————
From both positive and negative reviews, 86% of reviewers would recommend this product.
Veterinary Formula is a well-known and researched shampoo that is made to provide better health for your dog. It controls fleas, lessens ticks on dogs, and even eliminates dander. Gently removes dead skin and gently cleanses the skin surface.
Leaves the skin's protective coating soft, lustrous, and smelling fresh. Formulated to meet the needs of your dog, it contains special ingredients designed to stimulate good health while protecting the dog against environmental hazards such as ticks, fleas, and heartworms.
——————————–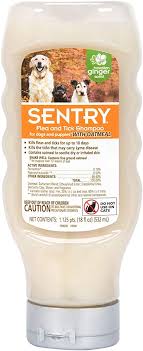 This Shampoo will kill Fleas and ticks for up to a period of 10 days.  This also covers and includes the ticks that can carry the health issue of Lyme disease. This treatment can help to deodorize and clean.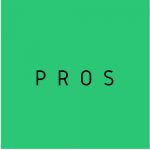 Kills fleas and ticks.
It is pH balanced which helps the health of the skin and coat.
Soothes dry and irritated skin.
It helps to kill the ticks that can carry Lyme disease.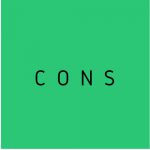 Not working for some dogs.

Actual Review From Buyer: – I didn't like the scent but that was the only thing I didn't like about this product. My dogs irritated skin cleared up in just few days and it made her coat so soft. Would recommend it to anyone.
—————————-
From both positive and negative reviews, 88% of reviewers would recommend this product.
Sentry Flea & Tick Shampoo for Dogs is very effective in eliminating both ticks and fleas from your dog. These shampoos are generally made up of several ingredients that work together to help your dog to ward off any harmful insects.
They contain ingredients like Listerine, which is an antibacterial solution that will eliminate all bacteria in the environment. It also contains a chemical called Tetracycline, which kills fleas.
The shampoo has been proven to be very efficient in getting rid of fleas and ticks from your dogs. However, you should always ask for a professional opinion from a vet when choosing which one is best for your beloved pet. Some dogs might have side effects when using this kind of product so it is important to choose carefully.
——————————–
This shampoo from Hartz kills ticks and fleas and is suitable for pups over 6 months of age and dogs. It is fast-acting with a lovely scent of citrus, helping your pet smell its best. Ticks and fleas can be controlled and got rid of with this great shampoo.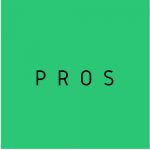 It provides long-lasting protection from fleas and ticks.
Flea and tick shampoo is specially designed for dogs and puppies 6 months of age and older.
Specially formulated with a fresh and lovely citrus scent.
Gentle and fast-acting shampoo.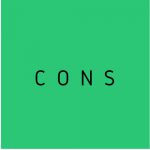 Didn't work for some dogs.

Actual Review from Buyer: " I wish I could find just one product for fleas that worked quickly and with only a couple of applications; but, this still does good and my dog likes it better than other scents."
——————————–
Since the formulation of Hartz UltraGuard Rid Flea & Tick Citrus Scented Dog Shampoo, it has become one of the most popular shampoos available on the market. It is designed to keep your dogs looking their best whether they have fleas or not.
It is formulated to both prevent and treat flea infestations. Many people do not realize that fleas can cause hair loss which leads to hair loss in dogs. This product is designed to rid your dog of any fleas present on his body within 60 seconds.
This shampoo does have the ability to kill the flea eggs, which are released by your dog while he is fighting a flea. The shampoo also contains an antiseptic that helps relieve itching and irritation.
——————————–
Important Information:
When flies die, they rise to the top of your pet's coat, so if you see some, take this as a positive.  Since it can take up to 30 days for the treatment to break the entire life cycle, you also might see more fleas after applying the application. These could have been picked up from other pets or other areas outside. Always remember to read the instructions on the label of any product you purchase.
FAQS:
———————————
We sincerely hope that this information has helped you make the best choice for the best flea and tick shampoo for dogs.
——————————-
Related Articles:
Best Heartworm Prevention For Dogs
————————-
Disclaimer:  All material on this website is provided for your information only. It may not be construed as medical advice. No action or inaction should be taken based solely on the contents of this information. Instead, readers should consult appropriate health professionals or veterinarians on any matter relating to their pet's health and well-being. The publisher is not responsible for errors or omissions.