Looking for the best pet vacuum cleaners in 2021, then we have a solution for you. If you own a dog, accidents will happen. It's just a fact of life. We hope this review will help you make the correct choice and restore your carpet back to the way that you want it to be. Looking and smelling good.
If you are in a hurry, we have also included a table of contents below, so you can see at a glance what this post contains. The first product will only take two to three minutes to read. This pet cleaner is designed for deep cleaning in homes that have pets. Across carpets and hard floors, this upright cleaner gives great results.
Best Pet Vacuum Cleaners Video Review:
——————————-
Designed for deep cleaning in homes with pets, this upright cleaner gives great results across hard floors and carpets. The cleaner incorporates ball technology for easy maneuvering in difficult places or around corners.
There is a strong pick-up with the Epicyclic Drive technology. The Radial Root Cyclone technology will capture allergens and microscopic dust. Easy to empty with push-button bin emptying.
In addition, it comes with a rotating wand handle, for versatile and easy cleaning, plus for deep cleaning an epicyclic motorized carpet head.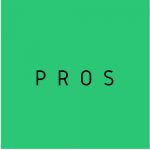 Easy steering with Ball technology

Deep cleaning with Epicyclic motorized carpet head

Capture microscopic dust and allergens with the Root Cyclone technology

Has a tangle-free brush.

Specifically designed for homes with pets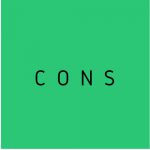 Might be too heavy and unwieldy for some.

—————————
This pet vacuum cleaner is small and compact, making it easy to carry, maneuver, and store around the home. The machine gives no loss of suction, which in turn gives a constant powerful pickup.
In addition, with a total reach of 8 meters, this helps you access awkward places with ease around the home. It is perfect for cleaning upholstery and stairs where the home has pets. Pet odors can be removed with the addition of a filter for pet odors.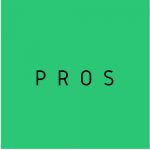 Powerful motor with no loss of suction for a constant pick up

Compact design for easy carrying, maneuvering, and storing around the home.

Perfect for homes with pets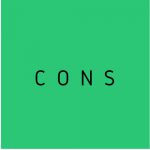 Some customers found it hard to push over carpets

Vax Power Pet Vacuum cleaners are an ideal investment for those who own dogs or cats. Because the motor is enclosed, you don't have to worry about dirt or debris getting stuck in the exhaust system or in the filters, which typically become clogged with pet hair, dust, and dander.
Another advantage is that they have a much higher efficiency rating than traditional vacuum cleaners. This means that you will pay less money in energy bills and use less water, which makes them an environmentally friendly appliance as well.
——————————–
We chose this product for one of the best pet vacuum cleaners because we felt that it was just perfect for pet lovers. It's cordless and gives you up to thirty percent faster cleaning than a conventional vacuum cleaner.
Thorough cleaning on all types of floors with the ProAnimal nozzle. The accessory kit contains a shoulder strap, crevice, and upholstery nozzles, a plug-in adapter with a hose, and a brush to collect pet hair.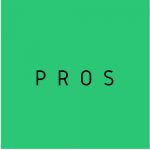 Thorough cleaning on all types of floors with ProAnimal nozzle

Additional brush roll which is ideal for pet hair

It gives you maximum flexibility through the accessory kit.

Unique SensorBagless Technology

Easy to use, store and also keep clean thanks to the Easy Clean System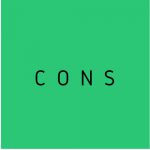 Some customers found the battery life not good enough.

Many consumers who own a professional vacuum have found that they are quite beneficial in their cleaning duties. The vacuums are extremely effective at removing pet hair and dander from your carpet and furniture.
In addition, many consumers have reported that they use vacuum cleaners on a regular basis to keep floors and furniture clean and free of pet hair and dander. The vacuum cleaners are also useful for removing debris that is stuck between carpets and chairs and removing soil that is present on hardwood and vinyl flooring.
————————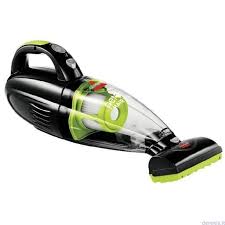 The great flexibility with the Bissell Pet Hair Eraser Cordless Handheld Vacuum will allow you to clean up pet hair and dirt where ever your dog or cat goes. This lightweight and cordless device allow you to clean your carpets, your car, or wherever your pets, happen to play.
The detachable motorized brush will help you capture pet hair and dirt which is embedded, thus leading to a deeper clean.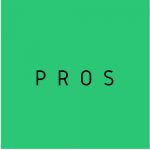 Can give you up to 15 min of run time
The Motorized Brush Roll Foot gives a deeper clean with its powerful suction.
Accessory Kit included
Captures more pet hair with the motorized foot supports
The battery recharges in less than 5 hours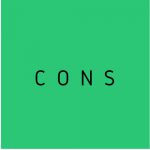 Some customers found the suction disappointing.

—————————–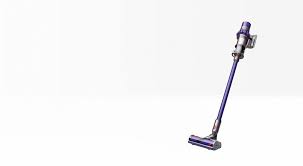 This Dyson Cyclone V10 Animal pet cleaner with a mini motorized head and Radial cyclone technology can deliver up to 40 mins fade-free suction. It comes with a rigid crevice tool, a direct drive cleaner head, a docking station, plus a mini motorized tool.
In addition, you are supplied with a long tube for those hard to reach places. There is also a hygienic dirt ejector, which is a single action that ejects dust from the bin.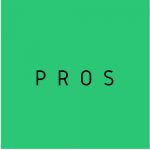 The direct-drive cleaner head drives the bristles deeper into the carpet to give a far deeper clean and uplift.

Captures allergens.

It can deliver up to 40 minutes of suction with the new Nickel Cobalt Aluminium battery.

Hygienic dirt ejector

Accessory kit includes Docking Station, Rigid Crevice Tool, Direct Drive Cleaner Head, Mini Motorised Tool, and Combination Tool.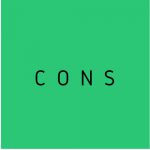 Some customers were not happy with the battery life.

The Dyson Cyclone is a new vacuum cleaner that was developed by the Dyson Company. This is their second vacuum cleaner that is aimed at pet owners. In addition to cleaning carpets and floors, it can also be used on hardwood flooring and upholstery.
The Dyson brand has proven its worth in the vacuum cleaner business already. The Dyson Cyclone is powerful enough to remove most pet odors but it also removes bacteria and allergens. Since it is a smaller cleaner, the Cyclone can be stored easily in any space that you would normally need it.
————————–
How To Pick The Correct Pet Vacuum Cleaner:
Picking one to deal with pet stains and accidents, you are pretty much searching for the same benefits when it comes to cleaning any carpet or floor. The main points to look for are:
Ease of Use
Great Cleaning Ability
The Price
When it comes to budget, this fact will apply to most things that you purchase. Normally you will get what you pay for, but if you want the best results, normally you will not go for the cheapest option.
Important Facts To Keep In Mind:
If you have a heavy carpet that is constantly exposed to heavy use, such as dirty boots, you will have to use a powerful motor. For carpets that are subject to just dust or the occasional spill, a lower-powered motor should suffice.
Different Types Of Pet Vacuums:
Your decision as to what type of cleaner to purchase will be in part affected by where you live and how physically fit you are.
The cleaners which are full-sized can be hard to handle and maneuver. Therefore they are hard to work with if you are a small person, or live in a small apartment. In this case, we recommend a compact cleaner that is not as powerful but is usually lighter and easier to maneuver.
Compact cleaners don't have the same amount of power as their larger counterparts but are easier to maneuver and tend to be quite a bit lighter.
Conclusion:
If you are specifically in the market to buy a vacuum to deal with frequent cleaning problems with your dog, then we suggest that you invest in a machine that is targeted at dealing with these problems.
In the long run, it will save you time, money, and frustration as pet waste and urine can damage your rugs and the flooring, causing a major problem for you.
Again, take your time to research and get the best machine to fit your budget and lifestyle. Again we hope the information contained in the reviews for the best pet vacuum cleaners can help you make the correct choice.
—————————–
Please also check out our >>>Smart Buying Guides For Dog Products <<< Thank you.
———————————-
Estimated reading time: 11 minutes
This presentation contains images that were used under a Creative Commons License.