Please enjoy another inspirational  Christmas quote for dog lovers.  If you do observe Christmas,  I hope that these Christmas quotes get you in the mood for the festive season.  Also please don't forget the present for the dog.
With regard to the quote, I hope that you have a great time with your loved ones and if necessary repair relationships that have been broken. I've been there.  I remember a wise man telling me these wise words – " The past can't be changed. Life only moves forward ".  Take care of yourself and your pets.
Inspirational Christmas Video Quote: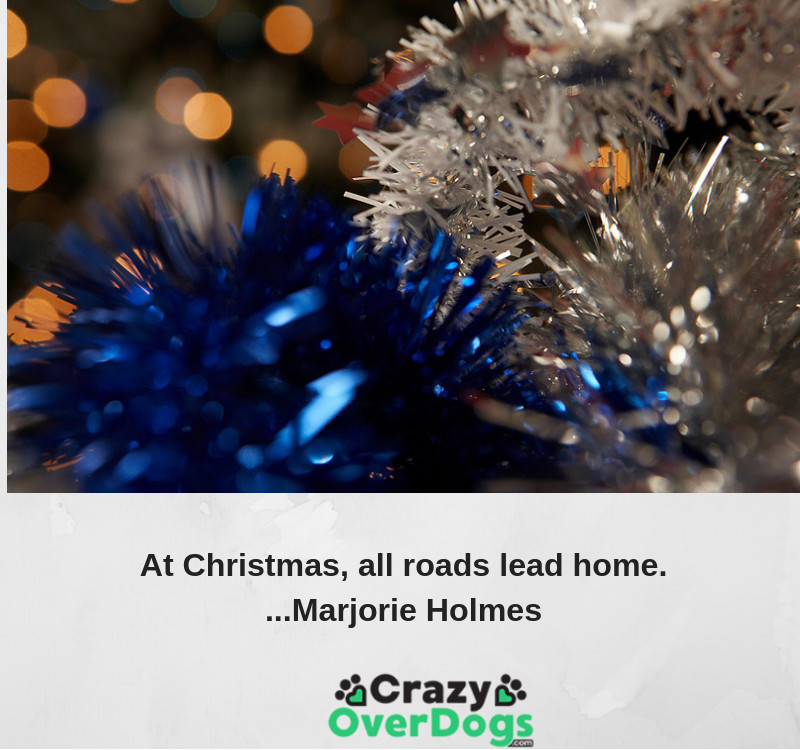 At Christmas, all roads lead home….. Marjorie Holmes
Marjorie Holmes: She was an American columnist who was born in Storm Lake in Iowa. She was also a best-selling author of over 130 books, many were best sellers.
————————
May I wish you a great Christmas, above all, surrounded by those that you love.
——————————–
Please SHARE this video and check out our recommended products below by clicking on the graphic or text.