So what is the best dental care for dogs? A lot of dog owners don't realize that dental care and hygiene are very important for their dogs. Much as it is for human beings.
The content takes around 4 minutes to read, but if you are in a hurry, we have also included a table of contents below so you can see at a glance what the content is.
Make sure to check out today's deals to SAVE money on dog products by clicking on the graphic below. Don't miss out.
This post contains affiliate links and I will be compensated if you make a purchase after clicking on my links.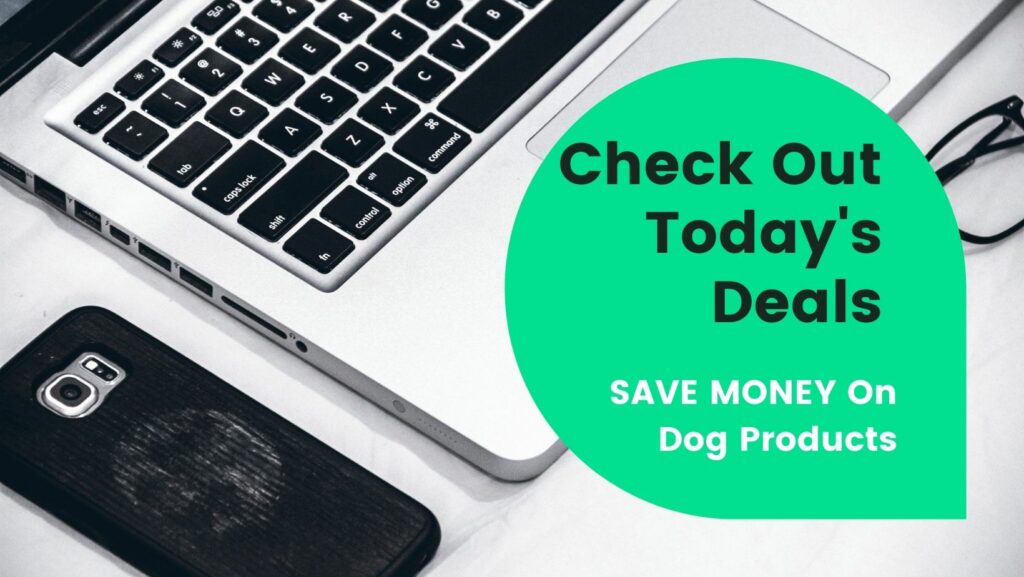 —————————
After eating, our teeth can build up plaque. When plaque hardens it develops into a brown substance which is called tartar. Unfortunately, gum disease and painful infections can result from this. So how do we prevent this in dogs? We help to prevent this health issue through brushing.
VIDEO:
———————————-
Teeth Brushing for Dogs:
Vets recommend that dogs' teeth are brushed at least twice a week to minimize tartar buildup. You can purchase special toothbrushes and toothpaste specially designed for dogs.
Please remember that a dog's sense of smell is more acute than its owner's. If you tried to brush your own dog with normal toothpaste, it would probably be the last time they would let you near them with a toothbrush.
Dental Chews For Dogs:
If you are one of the dog owners who don't have the patience or time to brush their teeth regularly, then you should consider giving them dental chews.
Dogs have a natural tendency to chew and these doggie dental chews satisfy this important need, plus help with dental care.  It's important to remember that teeth brushing is still one of the most important aspects of dental care.
Mouth Diseases in Your Dog: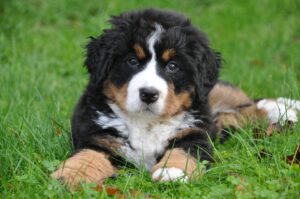 If your dog does not receive the correct dental care, then possible health issues can result. These can range from gingivitis ( inflamed gums ) to a bacterial infection that can actually cause damage to vital organs.
Therefore you can see that dental care is so important to your pet's overall health.
Dog Dentistry:
If needed, dogs' teeth can be extracted and filled, much the same as dog owners. However, this can be avoided if preventive pet dental care can be put in place. In the long run, it can also save you money as it can be quite expensive if required.
Signs Of Dental Disease:
Here are warning signs that your dog has dental disease.
bad breath
red gums
yellow colored teeth
weight loss
difficulty eating
The main cause of periodontal and dental disease in dogs is oral bacterial overgrowth. Tartar deposits formed between the canine teeth create an ideal environment for bacterial growth and eventually develop tartar that becomes hard to dislodge.
These bacteria settle into the tartar and establish colonies. Over time, the accumulation of plaque results in decay, inflammation, and abscesses of the gums. In the final stages, the bacterial infection causes tooth loss, gum cancer, abscesses, and loss of mobility.
Regular brushing of the teeth, flossing, and scraping of tartar can help prevent bacterial growth. If dental disease is not detected early, it can lead to severe and sometimes fatal diseases.
Dogs with tartar build-up are prone to infections and bleeding gums. Because the affected gums become red and swollen, blood is also visible on the teeth. If the infected area has not been cleaned properly, the blood can spread, causing swelling of the nearby tissues and resulting in severe infection.
————————————
Conclusion:
If you notice any of these signs of dental issues in dogs, you should contact a veterinarian immediately. Your veterinarian can perform a complete exam to determine the cause of the problem and provide advice on the best course of treatment.
——————————
Related Articles:
Estimated reading time: 4 minutes
Disclaimer: All material on this website is provided for your information only. It may not be construed as medical advice. No action or inaction should be taken based solely on the contents of this information. Instead, readers should consult appropriate health professionals or veterinarians on any matter relating to their pets' health and well-being. The publisher is not responsible for errors or omissions.