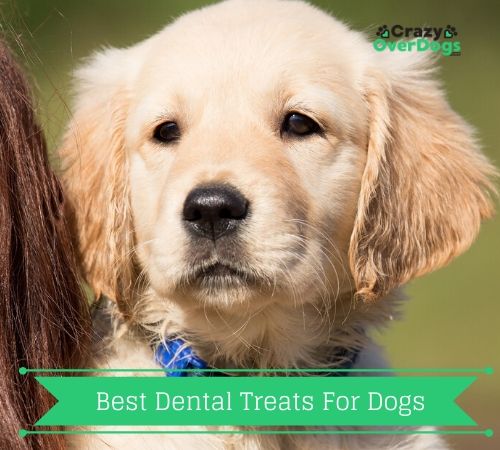 So what are the best dental treats for dogs?  Dogs can suffer from the build-up of plaque and gum disease, much like us dog owners.  We know too well the pain around a broken tooth or cavity pain and we would want to protect our dog, from this terrible pain.
Unfortunately, most of us dog owners, neglect our dogs' dental care needs, and oral hygiene is so important to both human and canine health. Here is our selection for the best dental treats for dogs, which can help keep their teeth clean and fresh.
Please view below our Top 5 Picks for the Best Dental Treats For Dogs. Please click on the relevant link below this video if you wish to purchase one of these products.  For The Full Range Of  Dental Dog Chews – Please   >>>>Click Here<<<< 
VIDEO: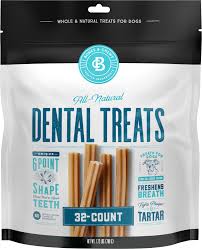 With these all-natural chew sticks, you can give your pet a tasty treat and in addition, a lovely fresh breath. The treats satisfy their need to chew plus with an all-natural chicken flavor, it will help to keep your dog's teeth clean. It also helps to prevent tartar and plaque build-up with its unique six-point shape.
In addition, the chew stick does not contain any artificial colors, flavors, or preservatives. Made with trusted ingredients and sources in the USA and around the world.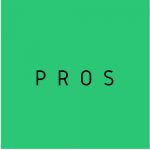 The unique six-point shape helps fight plaque and tartar
Contains no preservatives, artificial colors or flavors
Ingredients sourced from trusted suppliers
Made with an all-natural chicken flavor
Easily digestible ingredients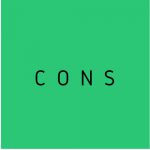 Some Dogs Did Not Like Them.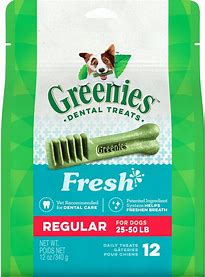 These Greenies dental dog treats are made with all-natural ingredients.  Uniquely shaped, these chew treats for dogs help remove and control the dreaded plaque and tartar.
The tasty chews are formulated to provide balanced and complete nutrition for an adult dog. The treats are recommended by vets, so provide your pet with the dental health that they deserve.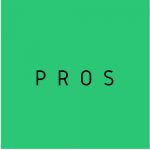 Recommended by veterinarians
Made in the USA
Delivers a balanced and complete nutrition
Safe and easy digestion with all-natural and soluble ingredients.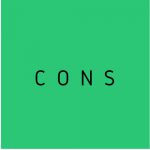 Some dogs did not like them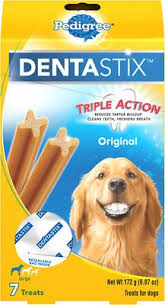 These Pedigree dog treats, when used as part of a daily care routine, have been clinically proven to reduce tartar and plaque buildup.  They have a patented x-shape design that helps to improve the dental health of your pet.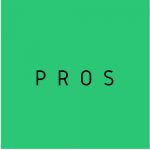 The Patented ingredient system helps to promote fresh breath
The triple-action of the treats: helps to freshen breath, reduce the buildup of tartar and cleans teeth
Unique texture scrapes away at tartar and plaque
Clinically proven to reduce the buildup which contributes to dental disease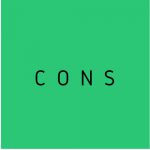 Some owners said that they don't last that long

These dental chews can be a great experience for your pet, as most dogs hate the brushing of their teeth, so chewing these tasty treats is a great alternative.
These dog dental chews use delmopinol, which helps to dislodge and loosen the plaque. One each day is great preventive medicine for your pet's dental health because it helps to form a barrier against the bacteria which leads to the buildup of plaque.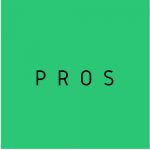 Recommended by vets
Highly dissolvable for easy digestion
Uses delmopinol, which forms a barrier that helps to block the formation of plaque.
Just one chew a day keeps the plaque away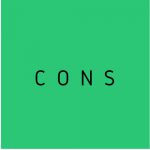 Some dogs did not like them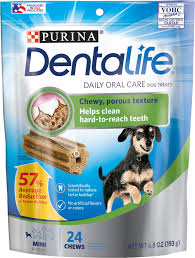 With these tasty chicken dental dog treats,  you can make your dog look forward to snack time.  The scientifically tested formula helps to reduce the buildup of tartar.
Teeth are cleaned to the gum line, with the unique eight distinct ridges and the porous chewy texture, of these delicious dental treats.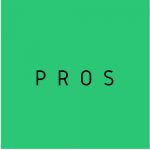 Scientifically tested to reduce tartar buildup.
The innovative texture scrubs teeth clean.
Produced in the USA.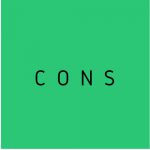 Some dogs did not like the chews
Some owners found them too big for their small dogs

For The Full Range Of  Dental Dog Chews – Please   >>>>Click Here<<<< 
Why Is Dental Hygiene So Important For Your Dogs.
A lot of dog owners are just unaware that dogs do need oral hygiene measures for the protection of their teeth. This is where dental treats for dogs, are important. As in humans, healthy teeth contribute to better overall health and quality of life.
Another argument that many put forward is that our dog's ancestors ( wolves) did not worry about oral health measures in the wild, but the fact of the matter is that they did break their teeth which lead to pain and also bad health. Now in most cases, our domesticated pets will live far longer than
their wild roaming counterparts of old did.
Basics Of Oral Health For Dogs:
Most dental problems experienced by dogs can be prevented by the brushing of their teeth, plus regular checkups. This simple procedure is recommended by vets.
However, most dogs do hate getting their teeth brushed. This is more so, in the case of young pups, who will nip at their owners' hands. This means that a lot of dog owners have to take their pets to the vets for cleaning. This procedure has two disadvantages. It is expensive and can also be dangerous,
because it requires sedation or general anesthesia.
Dog Dental Chews – A Life Saver:
Dental dog chews remove the tartar and plague through regular chewing. Recommended by vets; they help reduce the need for visits to the vet for a cleaning procedure.
They work great as a complementary strategy for overall oral hygiene. As always, consult and work with your vet should you have any worries.
Potential Risks:
It is important to be aware of the potential risks that dental dog chews. We are a responsible website and we believe in giving all relevant information.
Purchase only chews from recognized brands.
Select the proper size of dental chew for your pet and in addition, break them down into small pieces. This helps to avoid the possibility of obstruction when chewing.
Also, choose a chew that is comprised of easily digested ingredients. This will be easier on your dog's stomach.
We sincerely hope that the information above has been helpful in choosing the best dental chews for dogs. Please also check out Best Freeze Fried Dog Treats.
——————————-
Disclaimer:  All material on this website is provided for your information only. It may not be construed as medical advice. No action or inaction should be taken based solely on the contents of this information. Instead, readers should consult appropriate health professionals or veterinarians on any matter relating to their pet's health and well-being. The publisher is not responsible for errors or omissions.
This presentation contains images that were used under a Creative Commons License. Click here to see the full list of images and attributions:
https://link.attribute.to/cc/697702