We hope that you enjoy these inspirational stories from famous dog lovers, such as actress Demi Moore. I love inspiring and motivational stories, especially famous rags to riches stories.
They always make me feel better, try harder plus, I find that I appreciate and value life that much more after reading them.
The content takes around 5 minutes to read, but if you are in a hurry, we have also included a table of contents below so you can see at a glance what the content is.
Please check out the Inspirational Stories For Dog Lovers, by clicking on the image below, which will take you directly to the book.  It is available on Amazon, in both Kindle and paperback versions.
—————————
Demi Moore – From Trailer Park To Movie Star and Successful Businesswoman:
She is an accomplished actress, model, filmmaker, and former songwriter who was born on 11th November 1962, in New Mexico. From Trailer Park To Movie Star and Successful Businesswoman: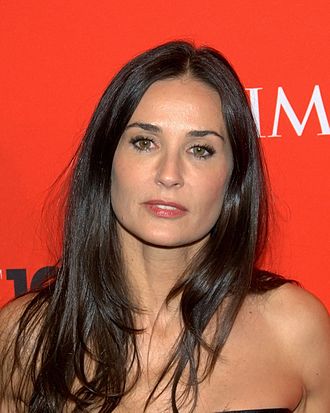 She's an American celebrity whose mother was abandoned by her (Demi's) biological father after a marriage that lasted for only two months, even before she was born.
———————
Early Life:

When Moore was a three-month-old baby, her mother got married to a financially unstable newspaper advertising salesman. He could not steadily hold jobs for long enough, thus forcing the young family to move many times.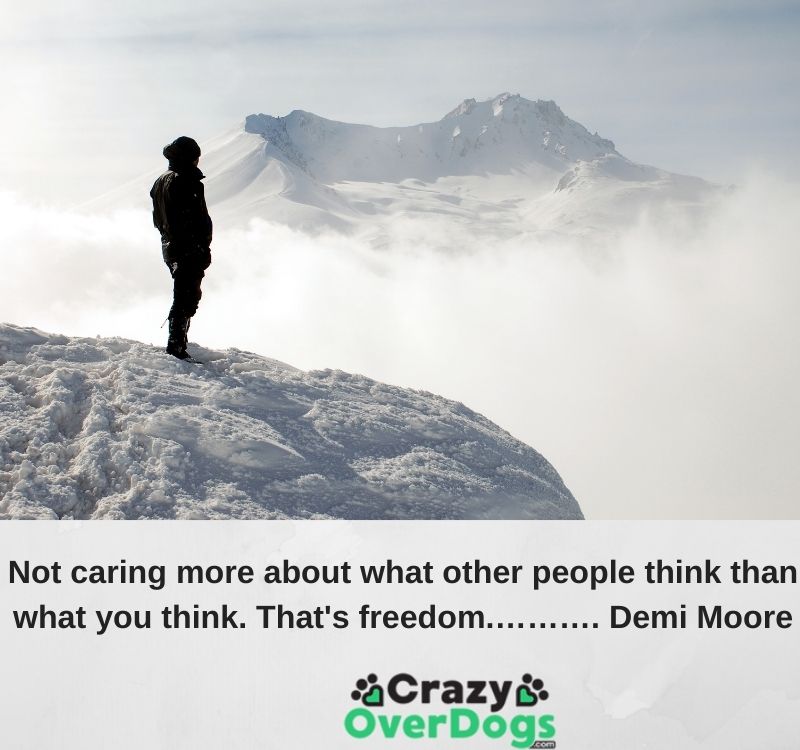 At the age of 16, Moore dropped out of school to pursue a career in acting. In 1980, Moore's stepfather committed suicide, just two years after separating from her mother.
The celebrity had a very unpleasant childhood. Most of her childhood years were spent in a trailer park. Her mother was arrested several times for engaging in crimes such as arson and drunk driving. In addition, her father was abusive.
The relationship between mother and daughter deteriorated when her Mom unceremoniously left the Hazelden Foundation rehab center that Moore had committed her to. She eventually died of cancer in 1998.
Moore was born as a cross-eyed child. Additionally, one of her kidneys became dysfunctional at some point. However, she corrected both conditions by undergoing major medical procedures.
Moore's Love for Pets: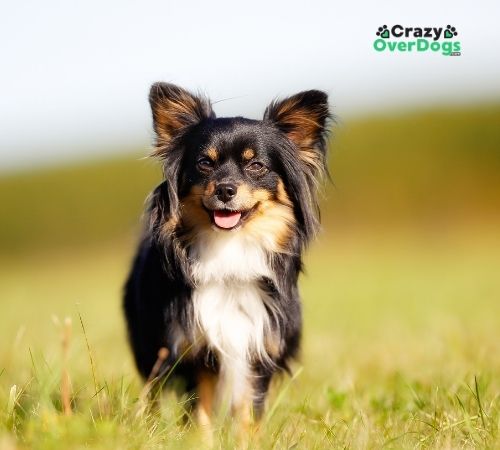 Demi Moore has great love and adoration for pets. She has a beautiful Chihuahua dog named Vida Blue.
According to reliable media reports, Moore loves the pet so much that she spends approximately US $ 715 twice every week on acupuncture treatment for Vida Blue, although it has no health complications.
According to Moore, the acupuncture treatment naturally stimulates pain relief, blood flow, and a feeling of relaxation in her beloved pet.
Business Interests:

Moore had substantial financial interests in the Planet-Hollywood chain of restaurants, alongside Sylvester Stallone, Bruce Willis, and Arnold Schwarzenegger. She was also the executive producer of "The Conversation" (on Lifetime network) as well "Austin Powers".
Other Interests:

The NY Times describes Demi Moore as the highest-profile collector of dolls in the world. According to reliable sources, she has a collection of about 2, 000 dolls stored in one of her houses. The celebrity is a staunch follower and believer of the Kabbalah Center religion.
She provides substantial support to the Demi & Ashton Foundation, an NGO that is dedicated to fighting sexual slavery among children.
Relationships and Marriages:
Her first marriage was to Freddy Moore on 8th February 1980, when she was only 17 years old. They officially divorced on 7th August 1985. A few months later, she got engaged to Emilio Estevez. However, they broke up before getting married.
Moore got married to her second husband, Bruce Willis, in 1987. They had three daughters together; Rumer, Tallulah, and Scout. The couple got divorced on 18th October 2000. She was also involved in a romantic affair with Oliver Whitcomb.
In 2005, the American celebrity got married to her third husband, Ashton Kutcher. However, the union ended in November 2011.
Career: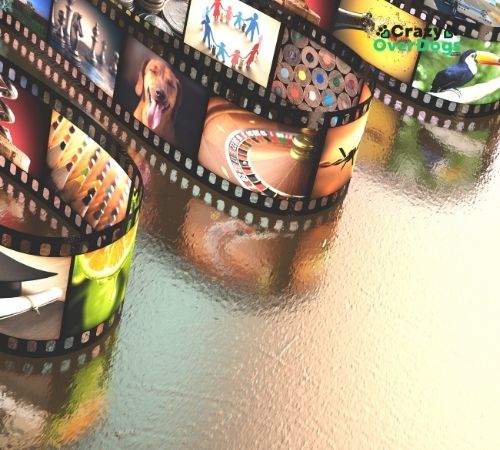 Moore's professional career in acting officially began in 1981 when she appeared in a low-budget film by the name "Choices". In 1982, she got her first main role in "Parasite", a science-fiction film that was directed by C. Band, in which she acted as Patricia Welles.
Two years later, she acted as Nikki in a romantic comedy known as "Blame it on Rio". This marked the beginning of her tremendous success in acting. In 2009, she appeared in "The Joneses", a film directed by D. Borte. It premiered at the International Toronto Film Festival.
In 2011, she appeared in a comedy/drama film by the name "Another Happy Day". The film was directed by S. Levinson.
In 2012, she made an appearance in LOL, a popular comedy/drama/romance film that was directed by L. Azuelos, where she acted as Anne Williams, a divorcee.
Rags to Riches: – Moore's Net Worth:
Since the 1990s, she has been one of the highest-paid and most successful actresses in Hollywood. In 1996, she earned about 12.5 million US dollars from the Striptease Film;
In 2015, she surprised players in New York's real estate market when she offered to sell her prestigious penthouse in Manhattan at an unbelievable price of 75 million US dollars.
In the same year, her net worth was a staggering 150 million US dollars. It's important to note that this figure was only (and still is) a conservative estimate.
——————–
Again please check out the Inspirational Stories For Dog Lovers by clicking on the image or text below, which will take you directly to the book.  It is available on Amazon, in both Kindle and paperback versions.
Please click on the image or link above, which will take you directly to the book.  It is available on Amazon, in both Kindle and paperback versions.