We hope that another of these beloved dog quotes, in video and picture formats, will remind you how great it is to own a dog. In addition, to the health benefits that they bring to our lives.
These are uncertain and unprecedented times and we do hope that this beautiful dog quote can help you in some way. Take care of yourself.
VIDEO: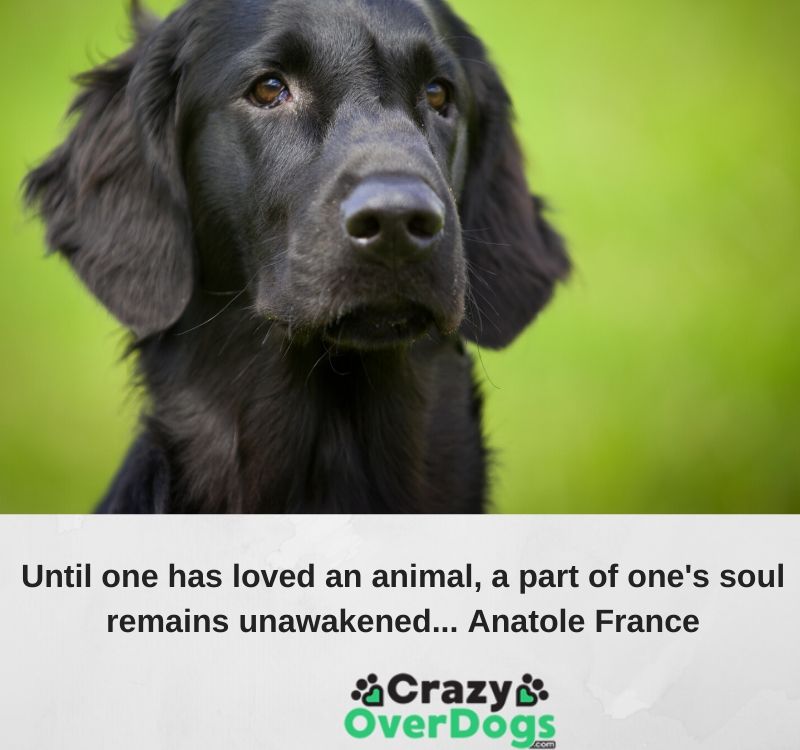 Until one has loved an animal, a part of one's soul remains unawakened… Anatole France
Anatole France: He was a French journalist, poet, and successful novelist with several bestsellers to his name. He won the Nobel Prize for Literature.
——————————–
Beloved dog quotes, such as the beautiful dog quote above, can highlight the special love of a dog or any pet. It has many benefits for the owner and the dog. The unconditional love of dogs cannot be questioned. It's an amazing connection, which can lead to companionship, health benefits, and a reduction in stress and anxiety.
The unconditional love of a dog is so similar to that of humans. It would be difficult to distinguish the bond. Spending time with a dog can greatly enhance emotional states, increasing happiness levels.
Dogs are known as highly social animals, and as such require a great deal of emotional support from their owners. Dogs that are kept in abusive circumstances or live in poor conditions are often unable to receive the emotional support they need.
It's important to provide your dog with the best emotional support system in the form of other animals and people. The love of a loyal animal is one of the most important parts of being able to fully appreciate and take care of another living creature.
—————————-
Make sure to check out today's deals to SAVE money on dog products by clicking on the graphic below. Also, click here to visit our special offers page for ongoing offers for more savings on dog products. Don't miss out.
This post contains affiliate links and I will be compensated if you make a purchase after clicking on my links.