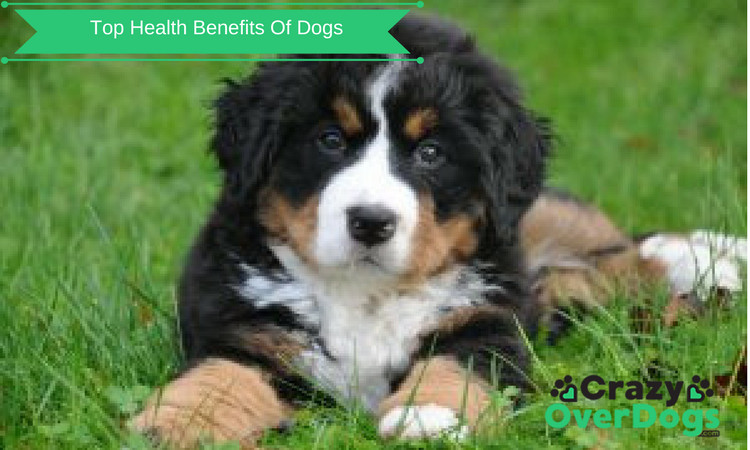 As an avid dog owner, I have known for a long time the immense value and health benefits of dogs and how they enhance our lives emotionally as well as physically.
I have had dogs for most of my life and they have brought so much happiness into my life. Each one had its own unique character.
At this moment in time, we have 3 of our own ( all rescued) plus a foster dog. We have seen some the worse effects of cruelty by bad people. The physical has been bad, but I think the mental cruelty is worse, because it's not visible and takes longer to heal.
On a more positive note, I would like to list the health benefits that these fantastic pets bring to our lives. Some we are aware of and others we don't realize. For dog owners such as myself, I count myself a winner for having and knowing my dogs.
As Robert Wagner, the famous American actor said – "A dog will teach you unconditional love. If you can have that in your life, things won't be too bad." I can't argue with that.
Here  are the top health benefits of dogs:
1). Help With Depression:
If you're having a bad day at work and you come home to a tremendous greeting, waggy tail and all, it can only lift your spirits. This has happened to me so many times.
————————
A dog is the only thing on earth that loves you more than you love yourself.
……………..Josh Billings
—————————`
Through research, its been found that dog owners are less prone to depression than non-dog owners. I can actually equate these findings to the people that I have worked with and met over the years.
2). Dogs Help Reduce Stress: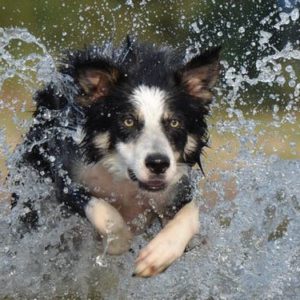 Studies have shown that people perform stressful tasks much better around a dog.
Also your pet can lower blood pressure because of the increase of certain neurochemicals called dopamine and serotonin, which are specific to helping one remain calm around stressful situations.
Also, around our own home, having a dog around makes the dynamics of the home more enjoyable. You can certainly notice the difference if the dogs are not in the home, as it just feels so empty.
3). Dogs Help Improve The Health of Your Heart:
Scientific studies have shown that owning a dog, can lower your blood pressure and reduce your level of cholesterol.
In addition, pet owners have found to have fewer heart attacks, better survival rates and stronger overall cardiovascular health, due to the lower levels of triglyceride in their system.
————————————
Dogs are not our whole life, but they make our lives whole."
…………….Roger Caras
———————————-
4). Dogs Keep You Fit and Active: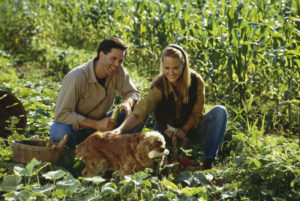 Owners of dogs are generally fit and active because they like to be outside walking with their dog.
Even if they don't feel like going outside, they feel they have a responsibility to their pet.
This daily exercise helps keep people healthy and mobile as we get older. This means fewer visits to the doctor and a better quality of life overall. Another bonus which we get, as dog owners.
5). Dogs Help You Lose Weight:
There is a serious obesity problem, at this present time within our society. Some even call it an epidemic. However, for dog owners, who take their pets for daily walks and fulfill the daily moderate exercise that health professionals recommend, this problem does not exist.
6). They Improve Our Social Life:
It's been found that as we get older, that we tend to become more isolated because in general, it's harder to meet people.
However, for most dog owners this is not the case. They find that its easy to talk to other dog owners, by sharing stories about their pets. As a result they find that they are making new friends.
I have found this happening myself and I can relate to it. Having a dog has allowed me to open up more with other dog owners and be more outgoing in the process.
—————————
Once you have had a wonderful dog, a life without one, is a life diminished.
…………….Dean Koontz
——————————–
7). They Give Us A Purpose For Daily Living:
For people who have retired or who are living at home on their own, dogs replace the structure and meaning to a day that tend to be missing after they retire or leave their job.
They make them go out and meet people and give them a reason to get up in the morning. They feel that they have a responsibility to walk and take care of their four-legged friend.
I know it's just great to be a dog owner and these health benefits are just an added bonus to the pleasure and enjoyment that we are fortunate to receive on a daily basis.
It's one of the many reasons I am crazy over dogs.
;
Always make sure to Check Out Our Special Offers Page and Today's Deals Page to SAVE Money with your dog products.