This St Francis of Assisi Quote for
dog lovers
is from the Patron Saint of Animals, and as an avid dog lover, I find this so inspirational. We hope it will also help you, particularly if you are having a bad time in your life, through a loss, or a breakdown in a relationship. At times, we all feel unable to cope with the demands of daily life.  None of us can escape this. I am going through this now.
St Francis of Assisi

Video Quote:
—————————
St Francis of Assisi Picture Quote: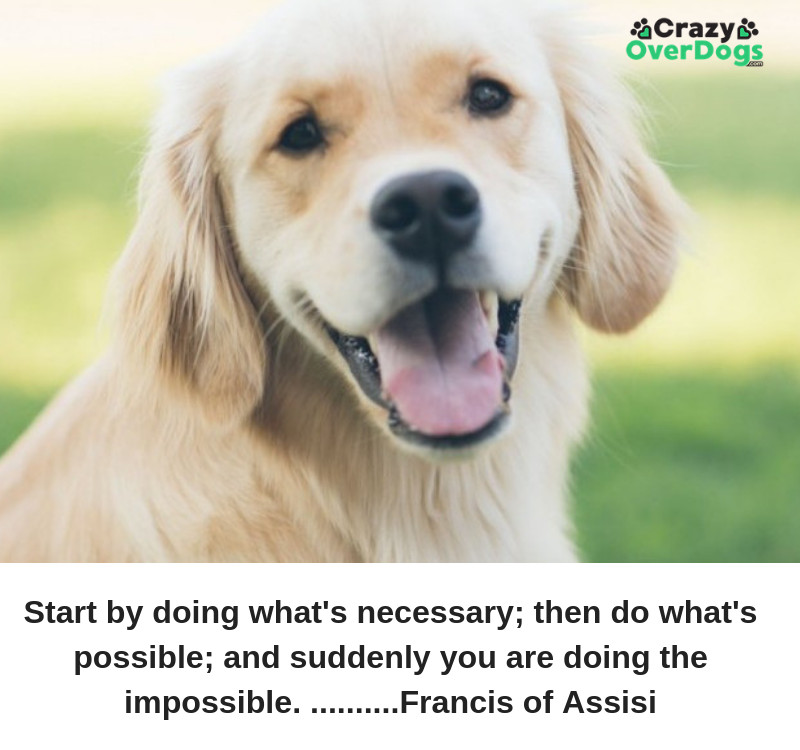 Start by doing what's necessary; then do what's possible and suddenly you are doing the impossible. ……….Francis of Assisi
—————————–
St Francis of Assisi: 
He was the son of a prosperous merchant and was born in
Umbria
in 1181. Francis, however, abandoned all his rights and possessions and founded the order of the
Franciscans
. He worked to care for the poor and became the patron saint of animals.
———————————