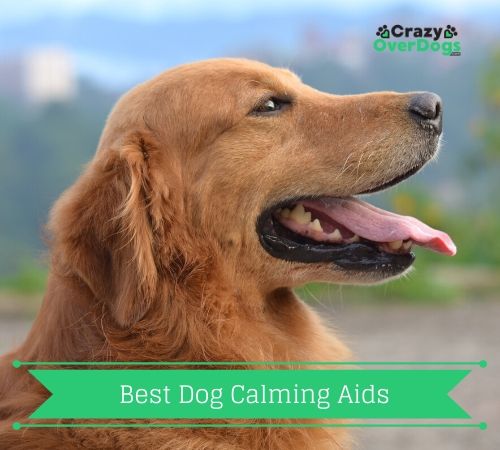 Does your dog suffer from stress or some sort of fear, then it's natural to look for some sort of calming aid. So what are the best dog calming aids?
They will help to relieve the anxiety and stress that our pets are feeling. In these unprecedented times, our pets are picking up on our own stress, because the world has changed.  Normal routines have gone forever in some circumstances.
Here are our top picks for the best dog calming aids. To view the full range, please >>>Click Here<<<.
VIDEO: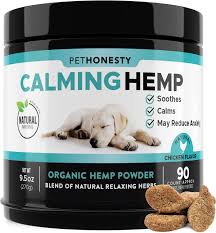 Help keep your dog calm with this dog calming aid and soft chews from PetHonesty. This dog calming remedy is made with various ingredients such as chamomile,  valerian root, and organic hemp powder. It comes with a tasty chicken flavor that will help to keep your pet relaxed during stressful situations, such as trips to the vet.  I've been there.  Contains no wheat, soy, GMOs, or preservatives.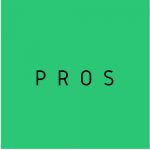 Helps to reduce anxiety and stress and keep your pet calm.
Contains natural herbal ingredients.
No drowsy side effects.
No wheat, soy, GMOs, wheat, or preservatives.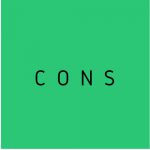 Didn't work for some pets.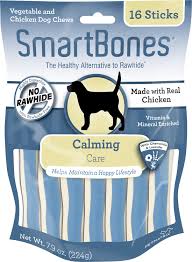 This dog calming treat is one hundred percent rawhide free. It will help to keep your pet's teeth healthy and clean. In addition, keep him calm in stressful situations such as separation anxiety.  A tasty chewable treat, made with real chicken and wholesome vegetables.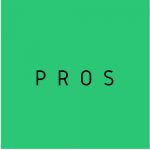 Made with real chicken, lavender,  chamomile plus for a tasty treat that your pet will love.
A great healthy alternative to rawhide treats
Health-promoting ingredients, plus scrapes teeth clean.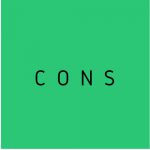 Didn't work for some dogs.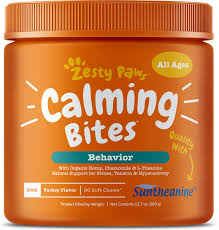 With these peanut butter flavored chews from Zesty Paws, you can help to calm your pet in stressful situations such as thunderstorms which can be scary. Also can be used with dogs that are hyperactive or are displaying aggressive behaviors.
These dog calming treats contain a special blend of calming ingredients that help your pet to feel calm, but with no drugs or drowsiness.  These include Organic Hemp, Vitamin B1, Valerian Root, and Chamomile. In addition, Suntheanine,  which is a form of the amino acid L-Theanine,  stimulates the calming brain waves.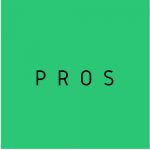 Helps your dog feel comfortable and calm.
No drowsy side effects or drugs.
The special blend of plant-based ingredients helps to alleviate anxiety. 
Contains no wheat, corn,  soy,  preservatives, or artificial flavorings.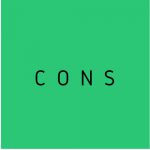 Some dogs did not like the chews.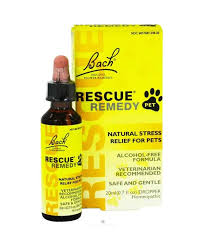 Recommend by vets, this poplar natural stress relief pet supplement is well known by pet owners. Rescue remedy is a homeopathic remedy that is alcohol-free. It's a combination of five flower remedies, which include Rock Rose, Star of Bethlehem, Impatiens, Cherry Plum, and Clematis.
Helps your pet for when going to the vet, or noisy events like fireworks. Also if they suffer from separation anxiety. Simple to administer and I can vouch for this.. Just add a few drops to your pet's water bowl.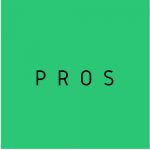 Recommended by vets for stressful situations.
Homeopathic and alcohol-free calming solution.
Made from five flower remedies.
Great for everyday things like fireworks, being groomed, or going to the vet.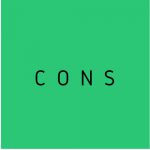 Didn't work for some pets.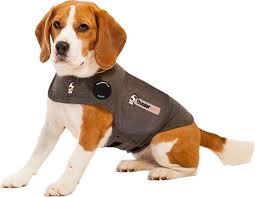 This dog calming product has a patented design that hugs your dog gently. The gentle pressure will calm most dogs if and when they become stressed or anxious.  It has been proven effective on over 80% of dogs. This is based on surveys completed by dog owners whose pets were using the Thundershirt in situations that were uncomfortable for them.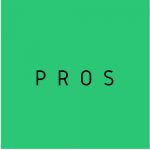 The patented design applies constant and gentle pressure to calm the dog.
Great for uncomfortable situations such as grooming, travel, and going to the vet.
Made of breathable, soft washable fabric that is durable.
Recommended by vets and trainers.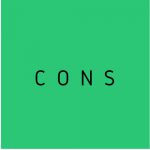 Didn't work on some dogs.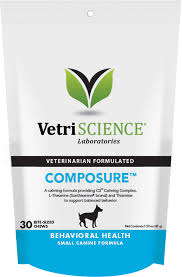 This dog calming supplement from Vetriscience will help your pet with stress or anxiety in uncomfortable situations. Approved by vets, this calming and advanced formula supports balanced behavior with L-theanine, Calming Complex, and thiamine.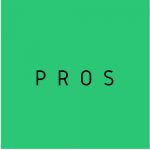 Seal of approval from the National Animal Supplement Council.
Recommend by Vets.
Supports balanced behavior through L-theanine, C3 Calming Complex,  and thiamine.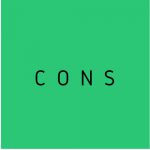 Didn't work for some pets.

With this dog calming aid you can help your nervous pet with visits to the vet, thunderstorms, fireworks, or when traveling. It has a unique blend containing L-Tryptophan and thiamine to help with stress and tension. In addition, the added melatonin promotes relaxation and rest. For dogs over twelve weeks.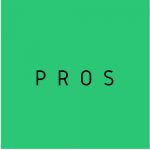 Helps with stressful situations such as grooming, traveling, fireworks, or thunderstorms. 
Tension and stress is reduced with a blend of L-Tryptophan and thiamine
Melatonin encourages your pet to relax.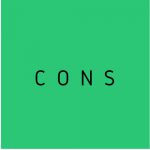 Didn't work for some dogs.

Top 7 Indicators of Stress in Dogs:
1):  Shaking or Pacing:
It is very common for your dog to be stressed when visiting the vet. It's much like when owners visit the dentist. When your pet gets off the examination table, they will normally shake it off. Dogs, like dog owners when they become agitated.
2):
Panting:
When stressed, dogs will pant, similar to when it's too hot.
3):  Barking or Whining:
Barking is a normal form of expression for dogs, however, under stressful situations, it can get worse. Your pet may bark and also whine to get your attention when this happens.
4):  Yawning or Licking:
Dogs can also yawn when they are stressed? This type of yawn is more intense and prolonged that a yawn when they are sleepy. In addition, your pet can lick excessively if stressed.
5):  Hiding Behavior:
This kind of behavior can be demonstrated by digging, hiding behind their owner, or hiding below the car.
6):  Shedding:
Dogs shed more when they are anxious, such as when they are in the vet or at the groomers.
7):  Change of Behavior:
If your dog has a loss of appetite or is displaying diarrhea, these are stress indicators.
Conclusion:
It's important to see your vet if you notice that your dog appears to be stressed on a consistent basis. Exercise, both physical and mental, can reduce stress for both of you.
It's also important to remember that stress is a part of our daily lives and sometimes it can serve to protect us. Overall it's learning how to deal with it the best way. We do hope that this information has helped you make the best choice for the best dog calming aids.
Related Articles:
19 Best Dog Healthcare and Wellness Products – 2020 Buying Guide
Best Hip and Joint Supplements for Dogs – 2020 Buying Guide
Disclaimer: All material on this website is provided for your information only. It may not be construed as medical advice. No action or inaction should be taken based solely on the contents of this information. Instead, readers should consult appropriate health professionals or veterinarians on any matter relating to their pets' health and well-being. The publisher is not responsible for errors or omissions.