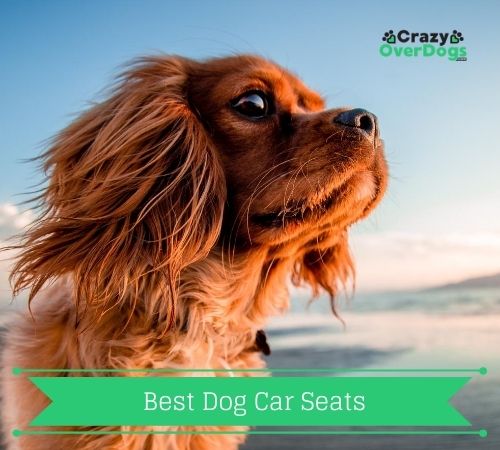 As dog owners, we like to take our pets with us in the car. However, some dogs, including puppies, will find car rides difficult. So what are the best dog car seats to help keep them safe?
A car seat is great to help ensure that your precious pet won't hurt themselves during the car ride. The motion of the vehicle can make some dogs sick.  The seat can allow you to get to a favorite walk or beauty spot in safety.
Here are our top picks for the best dog car seats. To view the full range please >>>Click Here<<<   If you want to order one of the dog products below, please click on the relevant link, below this video.
Video Review For The Best Dog Car Seats: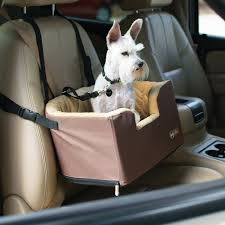 This is the ultimate comfort in dog booster seats. It can be used in either the back or front seat, where it will elevate your pet to enjoy the view outside the window.  The zipper which is covered is machine washable and easy to remove.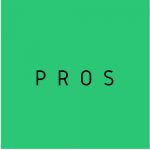 Can be used in either the back or front seat of the car.
It gives a better fit inside the vehicle through the contoured back.
Keeps your pet safe and secure through the adjustable security tether.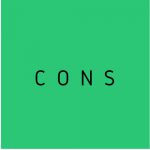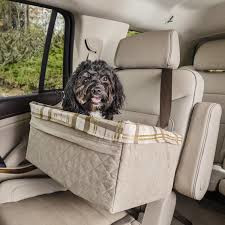 This dog-friendly car seat from PetSafe features a quilted pad liner plus microsuede material to give added comfort for car rides. Stability is helped through straps for the headrest, plus loops for the seat belt. Additional security is provided by attaching the harness to the safety tether. The shell is easily cleaned up.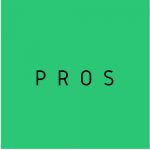 A comfortable ride is supported with the quilted pad liner and soft quilted microsuede.
Allows your pet to see out of the window through the booster seat.
A smooth and stable car ride is helped through the seatbelt loops and straps.
Features a convenient storage pocket and machine-washable shell.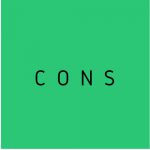 Some customers found that it wasn't right for their dog.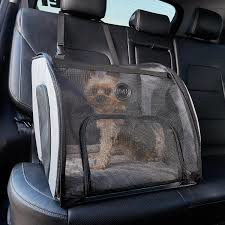 Help to keep your pet safe with this pet carrier from K&H. He will love the ride because he can see all around with the mess design. This also gives easy access to your pet.  Place it in the car seat and lock it in with the strap and the seatbelt. Available in various sizes.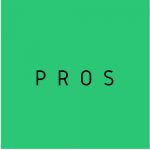 Keep your pet whilst driving. Easily installed.
The mesh sides allow your pet to easily view all around him.
Folds flat for easy storage.
Different sizes will accommodate most breeds of dogs.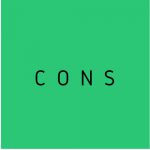 Not suitable for some dogs.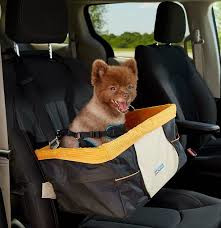 Let your dog enjoy the car rides with this comfortable booster seat from Kurgo. No more possibility of him causing an accident by interfering with your driving. Installs securely and quickly in either the back or front.  The tether, which is adjustable,  attaches easily to any dog harness and secures them in the seat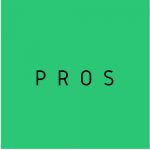 For dogs up to a weight of 30 pounds.
The seat is kept clean and fresh with a reversible pad.
Liner is machine washable.
Collapsible and easily stored.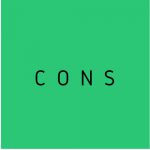 With this dog car seat and carrier from Pet Gear, you can help to keep your pet safe in car rides to your favorite walk or visits to the vet.  Use the existing seat belts plus the tether to keep your pet secure in the vehicle. For pets up to twenty pounds.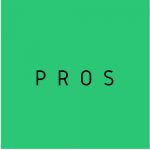 Pet carrier plus dog seat.
Rear storage pouches are included.
The fleece pad cover is machine washable.
Keeps the interior well ventilated with top and front zippered mesh windows.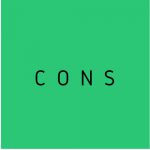 Benefits Of Pet Seat Covers:
A good seat cover such as the BarksBar Luxury Waterproof Car Seat Cover is a great addition for your car. Dogs can leave marks or a mess that can be costly to repair.
The benefits of a seat cover are:
1). Keeps the seats clean and prevent odors.
Odors can linger and create an unpleasant environment within the car.  Sometimes it can be extremely hard to get rid of them.
2).   It can reduce the amount of dog hair on the seats and the time cleaning up the mess.
Hair from your dog can stick to seats and mats and can be very hard to remove.  This will take a lot of time to clean up the mess.
3) It can prevent damage to the interior of the car.
No matter what type of seats you have in your car, they are mean to be chewed or scratched. Unfortunately, if you have a dog, it will be unavoidable if you don't have a cover. Prevention is the better option.
4) Prevents your dog from sliding about.
This helps with the safety aspect of having a dog in the car. Preventing your dog from sliding about, reduces the important point of your pet not interfering with your driving.
We hope that the following information has helped you make the correct choice on what is the best car seat for dogs.
Related Articles:
Best Ramp For Dogs – 2020 Buying Guide
Best Dog Stroller Reviews – 2020 Buying Guide
Disclaimer:   All material on this website is provided for your information only. It may not be construed as medical advice. No action or inaction should be taken based solely on the contents of this information. Instead, readers should consult appropriate health professionals or veterinarians on any matter relating to their pets health and well-being. The publisher is not responsible for errors or omissions.