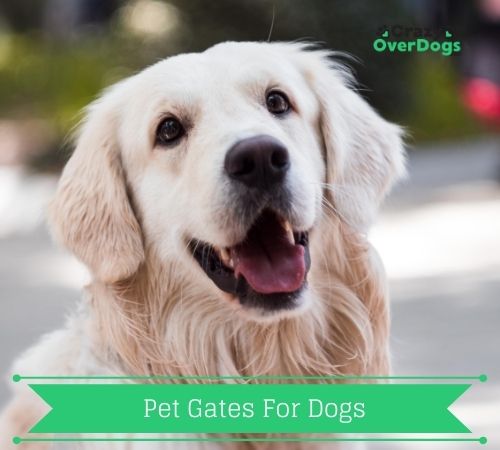 When you get a new puppy you need to consider a dog gate in order to help keep him safe from things that might hurt him. But what are the best pet gates for dogs to buy that would work for your home and your pet?
The pet gates can come in various configurations such as pressure mounted or free standing and they are there to also protect your home from your new pet as well as protect him.
Here are our top picks for the best dog gates. To view the full range of pet gates for dogs, please >>>Click Here<<<   If you want to order one of the products below, please click on the relevant link, below this video.
VIDEO: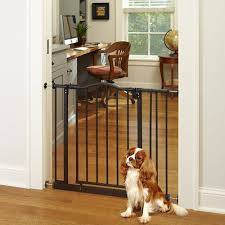 This modern and stylish gate from MyPet will help to give your pet it's own personal space.  Strongly constructed, it is firmly and easily kept in place through pressure knobs. No drilling is required. The gate can fit openings up to 38.25 inches wide. Comes with two extensions. 28.5 inches tall.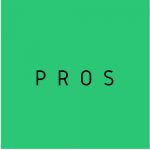 Stylish with a bronze matt finish to complement your home's decor.
28.5 inches in height. Fits openings from 28.25– 38.25 inches wide.
The gate can swing open both ways.
Added security is provided with the triple locking system.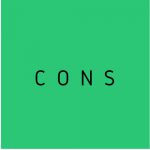 Not suitable for bigger dogs.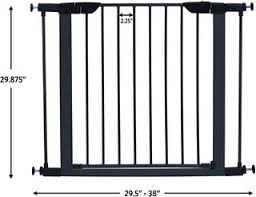 With this durable and strong pet gate from MidWest, you can keep your pet safe and secure. This chew-proof gate is stylish and attractive and will fit most stairwells and doorways. With a lift and open operation, the gate is kept closed with a spring-loaded latch. Easy to assemble.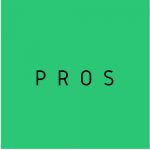 A long-lasting product that expands from 29.5 up to 38 inches wide.
When not in use, the gate is kept safely closed with a spring-loaded latch.
Easy walk-through as the gate swings in either direction.
Lead-free, non-toxic, and chew-proof.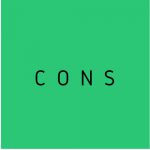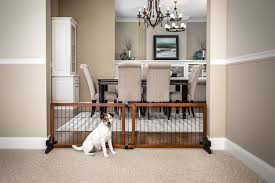 This stylish freestanding pet gate can expand to fit openings from 40 to 70 inches wide. In addition, it can stand 20 or 28 inches in height. No drilling required.  Step over design to allow you to get by but still secures your pet. Can be moved and stored as and when required with a slide and latch system.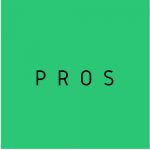 A freestanding gate for smaller pets that requires no mounting.
Slide and latch system for easy expansion and storage.
Will fit openings from 40 inches up to 70 inches, plus 20 or 28 inches in height.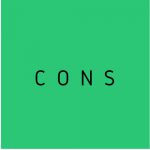 Didn't work for some small dogs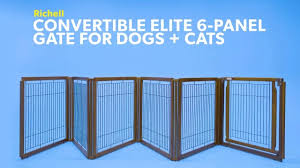 With this stylish pet gate from Richell, you have now three products in one. Converts easily from a pet pen to a room divider, or a free-standing pet gate. It will sit beautifully within the decor of your home. Eco-friendly construction from sustainable Rubberwood.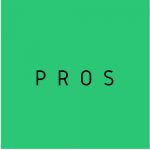 Easily assembled anywhere in your home.
The gate can be expanded from 134.4 to 129.9 inches wide.
A 3-in-1 pet gate which can convert to a  room divider, freestanding gate, and pet pen.
Allows for easy movement between rooms with a lockable gate door.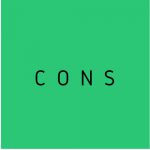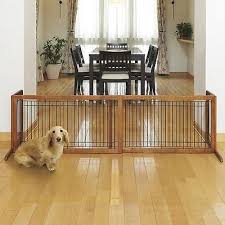 This stylish gate from Richell will look beautiful in your home. Keep your pet safe while moving freely around your home. You can easily step over the gate due to its low height.  Prevent sliding and protect your surfaces with the rubber feet. For openings from 39.8 to 71.3 inches wide.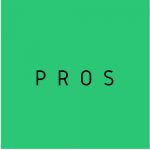 Beautiful Eco-friendly step over gate with a natural finish.
Requires no installation.
Easy storage with the side panel design which helps to also prevent tipping over.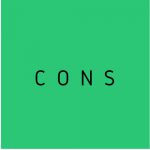 Appears to be best for small dogs.

Pet gates are designed to give dogs and cats the freedom to roam around in the house. The design of these gates is such that they don't restrict their movements but rather to prevent them from getting hurt.  A good pet gate for your dog can prevent him or her from wandering about and chewing on other things around the house.
You can also install a gate near a stairwell or on an area where pets are allowed to run. These gates will ensure that your pets stay safe and secure no matter what happens to your house. We hope that the above information has helped you in your choice for the best safety pet gates.