GPS dog trackers are becoming increasingly popular as technology and smart products become far better. But what are the best GPS trackers for dogs? What do you need to look at. Read on for our extensive review below.
In addition, dog ownership is growing.  Our dogs are a strong part of the family unit, and as a dog owner, one of the more scary parts is losing your dog and not knowing where it is.
Tracking devices for dogs could be a lifesaver for you. Please read below to find out what they are, plus other relevant and important information. If you want to order one of the products, please click on the relevant link below.
Best GPS Trackers  For Dogs Including Those Without Subscription:
VIDEO: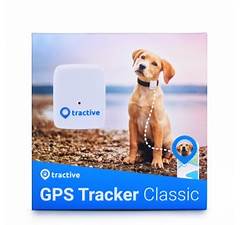 This tracker has an attractive price point and is lightweight and waterproof. It attached easily to any harness or collar.
Define virtual fences or safe areas and get alerts when your pet leaves these areas. The rechargeable battery has a life of 2-5 days and only requires two hours to be fully re-charged.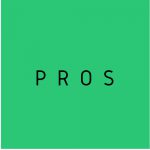 Has loads of upgrades
Ability to define safe areas
The app is easy to use
Looks and performs great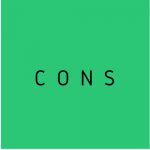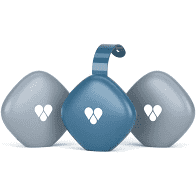 It is a dual smart product – pet fitness and activity tracker.  It is a great solution if you are wanting extra security and peace of mind during an activity such as walks which it is optimized for.
You can find a safe area around your pet's location, such as a walk, and be immediately notified if they leave that space. The only pet tracker to allow true real-time GPS tracking.
It is small and comes with a waterproof design.  It requires no cell coverage or SIM card.  Also included is a Findster Care Membership. This gives you access to your own personal vet.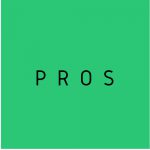 Define a safe area and be immediately notified if he leaves that area.
No SIM card or cell coverage needed.
Monitor the activity and location of your dog through your phone.
Can analyze your pet's behavior over time, highlighting any possible health-related issues.
The battery lasts up to 12 hours.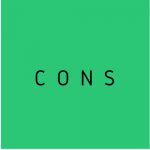 Some customers found that it didn't work for them.
With this Bluetooth tracker from Cube, you can track your pet and other important items. Its thin design can also be attached to laptops and remote controls. By using the Cube Tracker app, the tracker is then paired to let you know the latest location. It can work within a 200-foot range.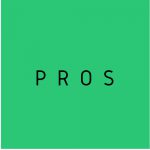 Allows you to keep track of your pet and other important items.
Attach easily attached to laptops, remote controls.
By pairing with the Cube Tracker app you can view the relevant location on a map.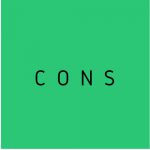 You can help your dog achieve optimum health with this great FitBark 2 smart device. Although it is not designed to track your pet's whereabouts, it can have a major and positive impact on your dog's health.
The free app which works with Android and IOS platforms can help you track his activity, when you are not around, including his sleep. This will help you give you peace of mind when you are not around.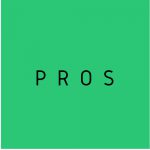 Tracks any changes in behavior around sleep and play.
It's waterproof.
One size fits any dog
6-month battery life
Free app for smartphone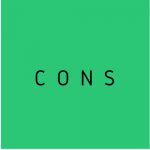 Attach your dog's collar with this Bluetooth GPS tracker, then sync with the app, where you can see the last recorded location. The tracker has a range of around one hundred feet and is waterproof.
In addition, to use with pets, it is great if you keep losing your keys or your phone.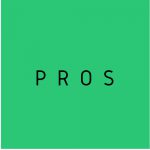 This GPS tracker lets you always know where your dog is located.
Find your phone or keys.
It attaches to your dog's collar.
Bluetooth range of 100 feet.
Lets you know the last location of your dog by syncing up with the app.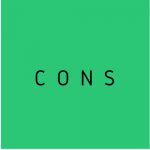 What is a GPS Dog Tracker:
GPS stands for Global Position System which uses radio towers to locate the signal of the relevant device. This is how dog trackers work.  The tracker will usually be in a collar with the receiver attached.
Thus, the dog owner will usually receive the signal back to an app on their phone. It's essential that the signal works both ways. However, in areas of poor coverage, it can be unreliable, much as with a phone call.
Here Are Some Excellent Reasons To Buy a Dog Tracker: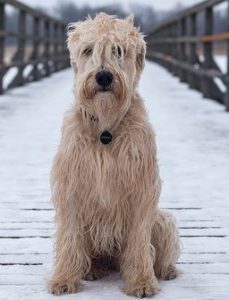 1): Your Dog Has Wandered Off:
Sometimes your dog has escaped and wandered off for various reasons:
a) Your dog can smell another dog on heat
b) Attracted by an unusual sound
c) Your dog is on heat and is looking for a mate
d) Chasing a neighbors cat
2): Your Dog Has Got Lost:
a) You have become separated on a new walk
b) Has become injured and is unable to move
c) some of the other reasons listed above
One of the main advantages is that when you are trying to locate your pet, the tracker can give you the correct location and direction on where to look.
This can help immensely because overall this will be a stressful time for you and your pet. It also helps so much if this occurs at night or in bad weather.
Important Points To Look For In a Good Pet Tracker:
There are great trackers available now online. It can be hard to know which one is right for you and it also goes down to your budget. I hope the following points can help make you make the correct choice.
Must-Have Good Signal Range:
This is so important because if the range is weak, it cannot communicate with the nearest signal tower and therefore you will not then know where to locate your dog. This will then defeat the reason for getting a tracker.
Must Be Waterproof:
This will allow the tracker to work in water or heavy rain.
Recommended having A Good Battery Life:
This is obvious, but important to point out, so please check before you buy it. You have to remember that the GPS tracker has to be permanently on when your dog is out.
The Device Utilizes Zones:
This great feature is found in the best GPS trackers. Set up alerts when your dog wanders out of a certain area that it's not supposed to. The zones are also referred to as GeoFences.
We hope that these GPS reviews have helped you in making the right choice for the best GPS trackers for dogs in helping to keep your pets safe.
———————————
Disclaimer:  All material on this website is provided for your information only. It may not be construed as medical advice. No action or inaction should be taken based solely on the contents of this information. Instead, readers should consult appropriate health professionals or veterinarians on any matter relating to their pet's health and well-being. The publisher is not responsible for errors or omissions.
This presentation contains images that were used under a Creative Commons License. Click here to see the full list of images and attributions: