Looking for the best pet cleaning products, to use around the home. You love your dog so much, but you have also done your fair share of cleaning up after them.
They will have an accident from time to time or shed in the home, but this is part of owning a dog. At times like these, it helps to have the correct tools for cleaning pet odors, stains, or messes.
If you are in a hurry, we have included a table of contents below, so you can see at a glance what the content is.
Make sure to check out today's deals to SAVE money on dog products by clicking on the graphic below. Also, click here to visit our special offers page for ongoing offers for more savings on dog products. Don't miss out.
This post contains affiliate links and I will be compensated if you make a purchase after clicking on my links.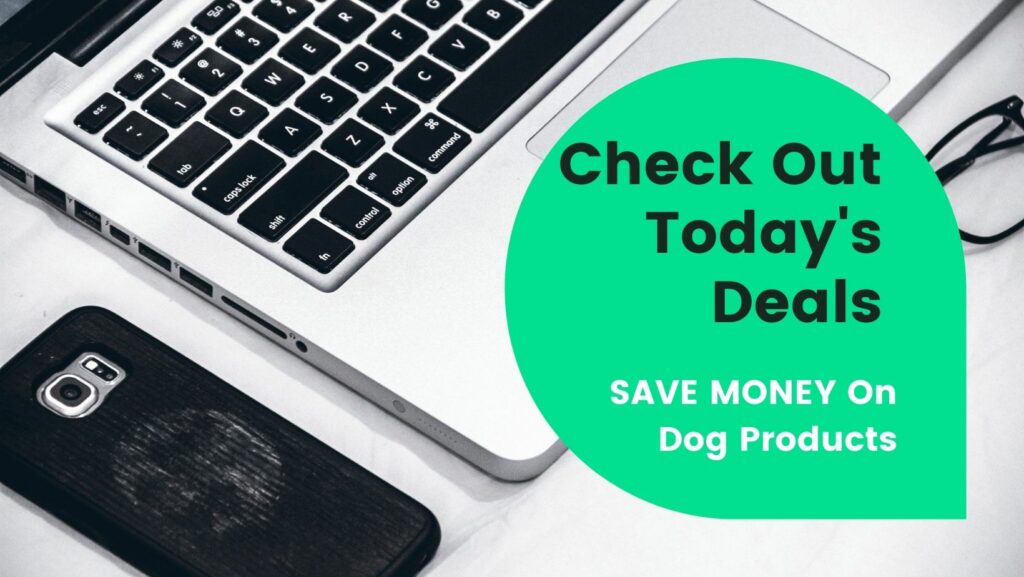 —————————–
Here are our Top Picks for the best pet cleaning products to clean and freshen up your home.
The first product will only take two to three minutes to read. This product will help to remove odors and organic stains, although some customers did not like the smell of the product. 89% of reviewers have recommended this product.
——————————
Best Pet Cleaning Products

Video Review

:
——————————–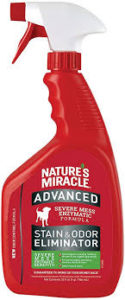 This stain and odor remover will help to remove the odor made by dogs.  This discourages re-soiling. It works by producing enzymes that target messes which include vomit, diarrhea, and urine.  Safe to use on furniture, hard floors, fabrics, and more.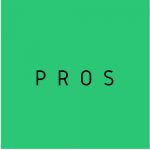 Get to work immediately with this ready-to-use spray bottle.
This formula which is bacteria-based formula produces enzymes to help remove odors and organic stains.
Targets dog messes including blood, urine, vomit, and diarrhea.
Freshen with a light, fresh scent.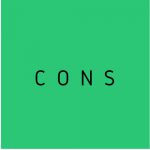 Some customers found the smell of the product not to their liking.

Actual Review from Buyer: – " Highly recommend!! I have little ones that lift their leg on just about everything! Gotta love them! The joys of being a furr mom! I would recommend this to everyone I know! It works wonderful and removes all smell and stains!!"
—————————-
From the positive and negative reviews of the product, 90% of the reviewers would recommend this product.
When it comes to doggie odors and stains, few are as effective or as affordable as Nature's Miracle Advanced Dog Stain & Odor Remover Spray. This is the ultimate cure for bad pet odors and messes-and fast! It works as a potent degreaser on upholstery and carpet alike and works on both deep and superficial levels, safely and gently.
For many pet owners, cleaning up pet messes is not a one-time job, but a constant, daily activity. Dogs are very active and playful animals, and as such, they tend to shed more often than most other pets.
In addition, because dogs have such high energy needs, they also tend to be more sensitive to the chemicals that form in their environment than other pets. These two factors combine to create a never-ending task for pet owners, one that can tire even the most determined of us out.
——————————–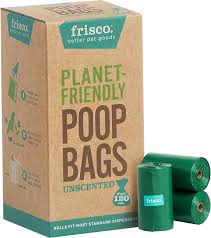 These leakproof and durable bags from Frisco are made with EPI technology. This means they are more eco-friendly by breaking down more quickly than normal poop bags. Made with at least 50% recycled materials for a more environmentally friendly option for this type of product.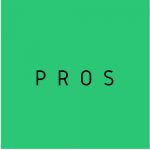 Designed to break down faster than regular waste bags by using EPI technology.
Made with at least 50% recycled materials.
Made to fit most standard leash dispensers.
Available in 120 or 270 sizes.
Unscented or a pleasing cucumber melon scent. It helps with the most sensitive noses.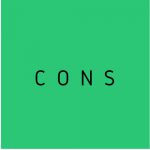 Some owners found the bags hard to separate from the roll

Actual Review from Buyer: – " These bags are awesome! I don't want to deal with a poop-scoop on my dog walks, so these are the perfect option for being a responsible pet owner, while still loving the planet. Sure they cost a bit more, but you're doing the right thing! The scented feature is okay, but I don't really notice it much. The bags are somewhat difficult to tear at the perforation, but they are easier to open than others I've tried. Overall, I have had a great experience with these. "
——————————–
Of the positive and negative reviews of the product, 93% of the reviewers would recommend this product.
From dogs relieving themselves in the home to customers pleasing their own need for convenient waste removal, Frisco Refill offers a variety of bags to address many of today's environmental issues.
The company is deeply committed to the reduction of waste and has made great strides toward this lofty goal. Planet-friendly products have always been a hallmark of Frisco, which has been listed as one of the most environmentally conscious pet care companies in North America.
——————————–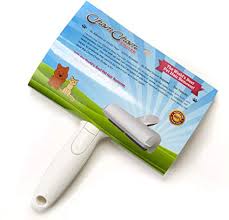 This roller and pet hair remover can sweep away hair that has been deeply embedded in the furniture such as beds or chairs. Watch the roller generate an electrostatic charge which then attracts the pet hair onto the roller.
The roller is 100% reusable and requires no power source, which is an added bonus in helping to save the environment.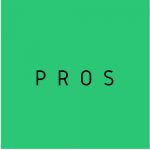 Eco-friendly design.
It does not require batteries.
100% reusable roller which is easy to clean and use.
The hair collecting compartment is easily emptied when full.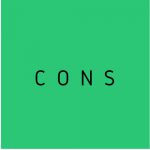 Some customers found that it didn't work as well as they had hoped.

Actual Review from Buyer: – " We all love and adore our pets, but the shedding maybe not so much. The Chom CHom is a MUST HAVE! Unlike a lint brush you have to constantly change the sticky paper on, the Chom Chom has a built in roller that picks up hair off your furniture and deposits it into a little container attached that you just open and remove the hair when done. IT IS THE GREATEST thing since white bread. Works , easy to use and keeps your furniture hair free. I LOVE it!
————————————
Of the positive and negative reviews of the product, 94% of the reviewers would recommend this product.
This is an easy-to-use method to remove excess fur from carpets, vinyl flooring, and most expensive upholstery surfaces. The Chom Chom roller pet hair remover works very fast, leaving your carpet or expensive furniture looking new again in minutes. It's a great way to make life easier for yourself and your family!
——————————–

This deodorizing candle will fill your home with lavender instead of those pet odors that you want to be rid of. The candle utilizes enzymes to neutralize unpleasant odors and smells. It uses the lovely aroma of crisp lavender, infused with chamomile, to relax, calm, and help to reduce stress.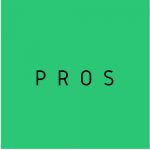 Has a burn time of 70 hours.
Removes dog and cat odors when burning.
Calms and reduces stress.
It helps to keep your home smelling fresh.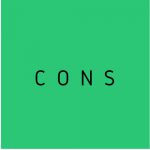 Some customers found the scent not strong enough.

Actual Review from Buyer: – " This candle smells great and is a great value. I had to start working remotely and unfortunately, that means my home office desk set up is in the room with a litter box. This does a great job of neutralizing the order and is very pleasant."
—————————–
From the positive and negative reviews of the product, 90% of the reviewers would recommend this product.
When you are looking for ways to get rid of your pet odors, you should really consider the benefits of using a Pet Odor Exterminator. This is one product that is designed to get rid of unpleasant smells from around your house, and it is designed to do so in a fast and effective way.
A Pet Odor Exterminator is typically a fairly inexpensive item, as it doesn't require electricity or chemicals to work.
——————————–
Your dog and most pets are not great fans of vacuum cleaners and in a lot of cases, this will result in some mess. This product will help to lift pet odors and stains. It is a formula that is phosphate-free and breaks down odor and also brightens the color of your carpet.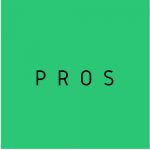 Uses bio-enzymatic odor locking technology.
It helps to remove allergens that affect pets.
The product penetrates deep into carpet fibers & upholstery.
Designed to be used with any carpet cleaner.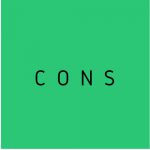 Didn't work out for some customers

Actual Review from Buyer:– " This carpet cleaner works well and does not pull the color out of the carpet. I use it in a Bissell small portable carpet shampooer. I do notice it is best to soak the area with a generous amount and leave it on for 5-10 minutes. Then shampoo it up and go over again. Gets rid of dog pee or any type of pet accident. "
————————–
Of the positive and negative reviews of the product, 92% of the reviewers would recommend this product.
Nature's Miracle Deep Cleaning Carpet Shampoo is a revolutionary carpet cleaning product that promises to do wonders in the maintenance of your carpets and rugs. This is a deep cleansing shampoo that has been formulated from the extracts of natural herbs and plants.
The ingredients that are contained in this carpet cleaning product have been tried and tested by the manufacturing company, which has assured you of their benefits. This is a shampoo that can be used on any type of carpet or rug to get rid of all the stains and allergens that have been embedded deep inside the fibers of your carpet. It can also remove the bacteria and molds that have settled beneath the surface of your carpet and have caused the carpet to look dirty.
——————————–
What Cleaning Products Are Safe For Dogs:
Many dog owners are unaware that some household cleaning products are not safe for their dogs. Common ingredients, such as ammonia, chlorine, bleach, and glycol ethers can be toxic to kids and also adults. According to studies conducted, our pets are also at risk for damage to their kidneys and liver, plus cancer.
Avoid purchasing products that include these toxic ingredients, which are not safe for dogs.
Glycol ethers — This is found in carpet cleaners, glass cleaners, and spot removers.
Chlorine — Used in toilet bowl cleaners, automatic dish detergents, and disinfectants.
Ammonia — Used as a degreaser for ovens, stainless steel, and glass.
It goes without saying, that if you do decide you have to keep these types of toxic cleaners, it is essential you ensure that they are put away, out of sight. Always purchase a pet-safe product, such as those listed above, for use in your home.
———————————
Conclusion:
Cleaning can turn out to be a major task, especially for dog owners. Tasks such as washing pet beds, and cleaning up hair from pets are usually time-consuming chores. We hope that the above products are of help in choosing the best pet cleaning products to deal with the mess that our pets do bring with them.
The first important step in ensuring that your home stays fresh and clean, irrespective of how many pets you own, is deciding which type of product to use. So figure out what is the right product for you, and then click on the relevant product above.
———————————–
Disclaimer: All material on this website is provided for your information only. It may not be construed as medical advice. No action or inaction should be taken based solely on the contents of this information. Instead, readers should consult appropriate health professionals or veterinarians on any matter relating to their pet's health and well-being. The publisher is not responsible for errors or omissions.
This presentation contains images that were used under a Creative Commons License.