–
Your dog needs an orthopedic bed, but you not sure where to get the best orthopedic dog beds for your pet. Read our following review, including video, to help you make the best choice.
First, you have to know what the word orthopedic means.  Someone might have told you to get your dog an orthopedic bed, and you have no idea what it means and how it differentiates from the typical dog bed.
This article will introduce you to what the word orthopedic means, how to select the best orthopedic bed for dogs, and finally recommend to you some of these best types of beds available in the market today.
Top 5 Best Orthopedic Dog Beds:
VIDEO:
1). Big Barker Orthopedic Dog Bed: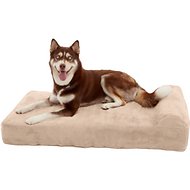 Pamper your dog with this top Orthopedic dog bed. It is designed specifically for arthritic older dogs, dogs recovering from operations or those with joint issues. It can help to prevent and help with joint pain.
Craftsmen handcraft these luxurious pet beds for optimum comfort.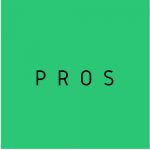 Explicitly designed for arthritic older dogs and those at risk for joint issues.
It helps to prevent and ease joint pain.
Comfortable and durable
Super-soft 100% microfiber cover to provide optimum comfort.
Machine washable and easy to clean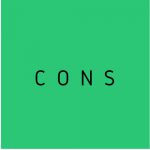 • It's  expensive

2).   The Dog's Bed 
Orthopedic 
D

og Bed: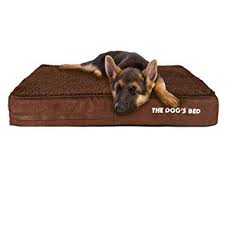 This large premium quality waterproof orthopedic dog bed has high density, orthopedic memory foam, with covers designed so that your bed fits your home decor seamlessly.
It helps to ensure that your dog's joints remain mobile into their senior years, improving their quality of life and keeping your dog healthy and active for longer.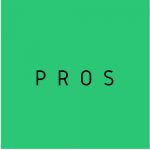 Large premium quality waterproof orthopedic dog bed.
High density, orthopedic memory foam
Removable covers that are easy to wash and quick-drying. 
Includes a waterproof mattress protector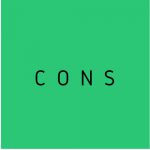 Some dogs did not like the bed

3).  Pet Fusion Ultimate Orthopedic Dog Bed: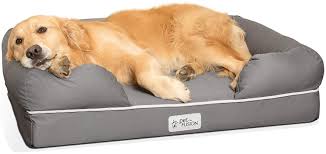 PetFusion is a brand that is recognized globally for producing quality pet products. Give your dogs comfort they deserve with this durable and modern Orthopedic bed.
Features supportive bolsters and 4-inch memory foam. Machine washable with an anti-tear cover. Quality constructed with a simple and comfortable design.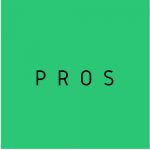 All sizes feature a memory foam base.
Waterproof liner to prevent potential accidents.
It will cover that's gentle on the dog's skin
Extra support and comfort with recycled polyfill bolsters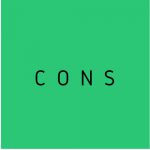 4). FurHaven Quilted Orthopedic Sofa Dog & Cat Bed:
Designed for maximum comfort with a soft quilted suede sleeping surface and a medical-grade orthopedic foam base. The egg crate foam relieves pressure on joints to aid sleep.
The open side of the bed, allows older arthritic or smaller pets to climb easily in and out of the bed.  Available in four colors to complement any decor and four sizes to fit most pets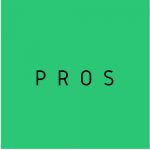 The high-quality bed is designed for maximum comfort
Soft, quilted suede sleeping surface and a dense, medical-grade orthopedic foam base.
Egg-crate foam to relieve pressure on joints
Three suede side bolsters provide comfort and support
The cover is machine washable and easy to remove for cleaning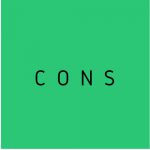 •   Some customers thought the bed would be thicker

5).  JOYELF Large Memory Foam Dog Bed, Orthopedic Dog Bed and Sofa: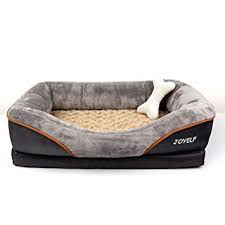 This Orthopedic Dog Bed and Sofa will give your dog maximum comfort with the solid memory foam base. It comes with a waterproof coating and internal liner, plus built-in nonslip rubber backing.
The high-density memory foam can provide overall comfort and give the ultimate sleep experience.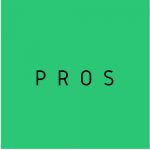 High-Quality Materials.
Easy to clean and maintain.
Flame retardant materials.
Bolsters to protect your dog's neck.
Squeaker toy as a gift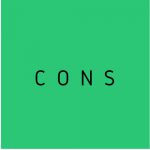 Some dogs did not like the bed.

What Is An Orthopedic Dog Bed:
Wikipedia defines the word orthopedic as one designed to give support to the back, joints, and body.
In this case, we may describe an orthopedic dog bed as one which is made of orthopedic foam and can react to and support your hound's weight in a better fashion.
If you squeeze your dog's bed and notice that you can feel the floor, the bed is not giving your hound enough orthopedic support, you need to get another one.
Buying Guide for Orthopedic Dog Beds:
Nowadays people tend to treat their dogs the same way they treat their children, providing them with some of the best food and toys. Because of the love and affection, you give your pet, you also need to make him feel comfortable as he puts his head down to sleep at night.
Normal dog beds are available in the market in all sizes and shapes, but they can't be as comfortable as an orthopedic dog bed. These beds are superior when it comes to comfort, and have the ability to support your hound's joints and bones.
They are very vital, especially if you have an older dog,  but it must be said that all dogs need to have these beds for proper joint care.
Why Buy An Orthopedic Dog Bed:
Orthopedic dog beds have been proven over time to help dogs that have arthritis and joint issues. Most dogs sleep better on these beds which can be evidently seen when they wake up. They'll merely stretch and trot off happily.
The following dog categories can really benefit from orthopedic beds.
• Older dogs
• Dogs with joint problems
• Working dogs
• Dogs with existing joint problems such as hip dysplasia
• Service dogs
Factors To Consider Before You Buy:

Age Of Your Dog:
If your dog is still a pup, you can go for a simple cheaper bed if you have don't have enough cash.
But if you have an older dog, then you'll need to stretch your financial muscles to make sure he extends his days on earth.
Size Of Your Dog:
Large dog breeds will require bigger beds. You have to know how long and wide your hound measures to make sure he doesn't squeeze so much.
You have to get him something that he can stretch and turn freely.
Ease of Cleaning:
Sometimes dogs may mess their beds which will force you to clean regularly. Getting a bed with a removable cover can be very important as you can easily remove and clean. Also, gets a waterproof liner, especially if you have an older tail-wager, who is incontinent.
Aesthetics:
Dog beds come in many colors. Any dog bed is an investment, which means you have to buy one which blends well with your decor.  Although not a very important factor, most owners would want a dog bed that doesn't look out-of-place. If you won't get one that blends, at least try a neutral color.
Price:
Orthopedic beds are usually expensive.  Although they are usually worth it, considering the benefits that they bring to your dog. But if your dog has serious problems, ensure that you don't get duped into buying a fake orthopedic bed.
Although they are comfortable, polyfill made beds are not useful for dogs with joint problems and may end up disappointing you.
Conclusion:
Sometimes you wake and feel lazy getting out of bed. Or you wake up with a backache. It may be even worse for your canine friend. Since they cannot speak for themselves, you have to watch out for some specific signs to find it if your dog sleeps comfortably.
As dogs get old, their joints stiffen up. Also, arthritis is a common disease associated with old age among tail-wagers. Larger breeds are the most affected.
If you have an old canine friend, or if you want to give your hound a comfortable place to sleep, I would recommend you to buy an orthopedic dog bed. I am sure it will be easier for you to get a quality bed at an affordable price after reading this article.