Can my dog get coronavirus-COVID 19?  This is a common question among pet owners and vets alike. This is why so many animal shelters and rescue groups have started to focus on educating pet owners.  What they should be looking out for with regard to their dogs' health.
At the current time of writing, the pandemic has spread due to the transmission of the virus from human to human. There is no current evidence of transmission of COVID 19 from animal to human.
Make sure to check out today's deals to SAVE money on dog products by clicking on the graphic below. Also, click here to visit our special offers page for ongoing offers for more savings on dog products. Don't miss out.
This post contains affiliate links and I will be compensated if you make a purchase after clicking on my links.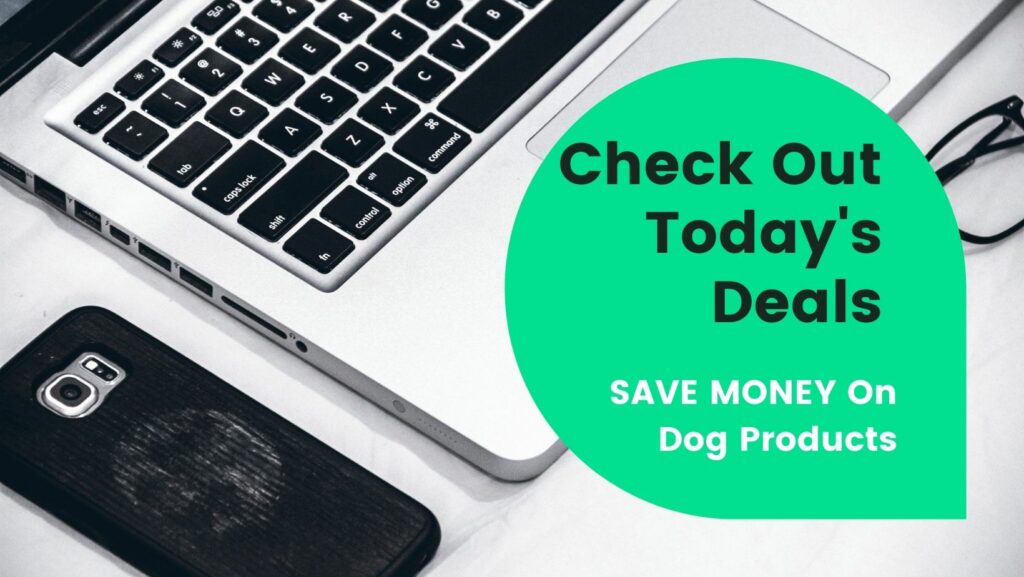 —————————-
Common Symptoms:
This is why the majority of the cases of this particular coronavirus occur in dogs. It is also why the most common symptoms of this particular virus are:
coughing
breathing difficulty and
vomiting.
The canine respiratory coronavirus is most often found in older dogs who are already suffering from various respiratory problems. However, it can also infect younger dogs who may be more at risk of getting sick. Especially if they've had multiple exposures to the virus in the past.
Pets that suffer from respiratory illnesses should always be tested for any potential threat they might pose. Even though the COVID-19 – coronavirus is a relatively rare breed of the virus, vets still recommend dog owners be vigilant with regard to their dogs' health.
Anyone who suspects that their pet has an acute respiratory infection or a problem with their immune system should get them tested as soon as possible.
After Your Pet Has Been Tested:
Once your dog has been tested, your vet clinic will then be able to provide you with the necessary treatment that will help your dog through the illness. Your vet will likely do a chest x-ray and an imaging study to rule out pneumonia and other respiratory complications.
A bronchoscopy is also common and may be necessary as well. Your vet may also give you medication to increase your dog's appetite and reduce coughs and wheezes.
If you think your dog is suffering from this kind of disease or another illness, don't worry. There is no need to panic. There are many vets that offer this treatment and many resources available to you to help.
Even if your vet believes the chances of you contracting the virus are very slim, they'll still do their best to help you. They know that every dog owner is different and so they're always there to support and advise you.
What About Pets That Are Sick:
It's best to keep your pets away from animals who are sick. Keep them indoors to prevent the spread of the virus.  There are many types of coronaviruses and certain strains such as canine respiratory coronavirus do affect dogs.
However, in this current pandemic, according to the World Organisation For Animal Health, there is no evidence that the COVID 19 virus can be transmitted from animals to humans. We hope the following information has helped answer the important question – can my dog get coronavirus – covid 19.
Related Articles:
Kennel Cough In Dogs – Is It Dangerous
Common Dog Allergies – It's Important To Know
—————————–
Disclaimer: All material on this website is provided for your information only. It may not be construed as medical advice. No action or inaction should be taken based solely on the contents of this information. Instead, readers should consult appropriate health professionals or veterinarians on any matter relating to their pet's health and well-being. The publisher is not responsible for errors or omissions.