We love inspirational quotes for dog lovers, which include Christmas quotes. I love the festive season, always have, and always will. The world seems that much nicer and people seem to smile more.
We hope the following inspirational Christmas video quote will help to get you in the mood for the festive season. Don't forget the present for the dog.
VIDEO:
————————————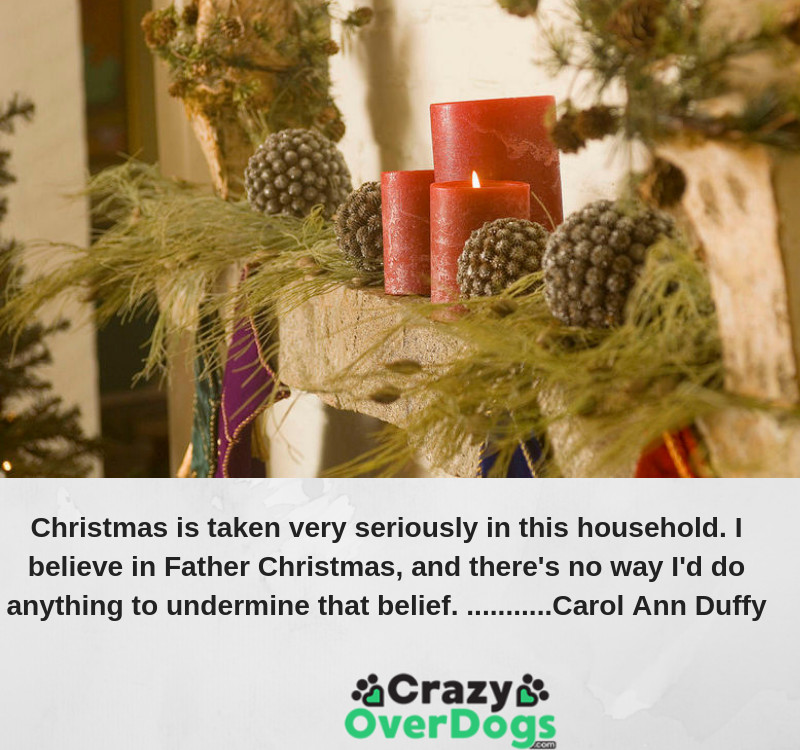 Christmas is taken very seriously in this household. I believe in Father Christmas, and there's no way I'd do anything to undermine that belief…… Carol Ann Duffy
Carol Ann Duffy:  She is a Scottish playwright and poet and a professor at Manchester Metropolitan University in England. In 2009, she was appointed Britain's Poet Laureate.
———————–
May I wish you a great Christmas, above all, surrounded by those that you love.
————————–
Please SHARE this video and check out our recommended products below by clicking on the graphic or text.