We love inspiring and motivational stories, especially famous rags to riches stories such as the Ellen DeGeneres story.  These stories always make me feel better, try harder plus, I find that I appreciate and value life that much more after reading them.
The content takes around 6 minutes to read, but if you are in a hurry, we have also included a table of contents below so you can see at a glance what the content is.
We also sincerely hope that these stories will uplift you and make you try harder for your dreams and not give up on yourself and life.
Please check out the Inspirational Stories For Dog Lovers, by clicking on the image below, which will take you directly to the book.  It is available on Amazon, in both Kindle and paperback versions.
———————————-
Ellen DeGeneres – From Waiting Tables to International TV Show Host.
Ellen DeGeneres is a popular and very accomplished stand-up comedian. She is also a staunch advocate of LGBT rights. She has won very many awards as a stand-up comedian and as a talented talk show host. Simply, there are very many feathers to her cap.
But things have not always been rosy for Ellen DeGeneres. Her rise to fame and glory is a classic example of rags to riches.
Early Life: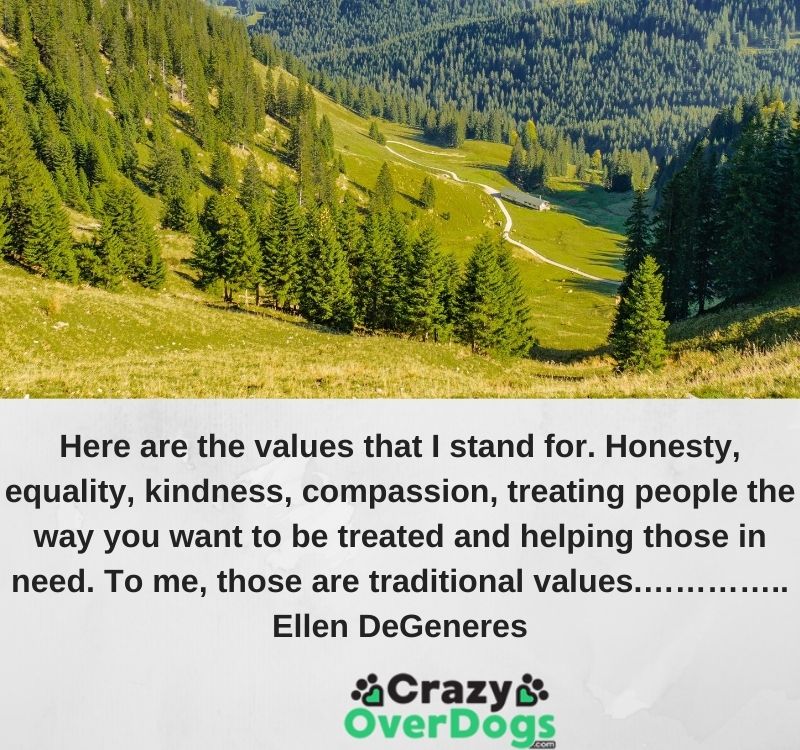 Here are the values that I stand for: honesty, equality, kindness, compassion, treating people the way you want to be treated and helping those in need. To me, those are traditional values.………….. Ellen DeGeneres
—————————-
She was born on the 26th of January 1958 to a working mother and an insurance salesman in Metairie, Louisiana. The parents would later divorce when DeGeneres was a teenager. When her parents divorced, DeGeneres stayed with her mother in an apartment, just the two of them.
By then she was only thirteen years old. They went through some really difficult times, as her mom was trying to date. At just thirteen, she was kind of an adult and would protect her mother from some horrible men whom the mother was dating.
Parents and friends claim she was full of energy and used to laugh a lot. She could talk in a very funny and quirky manner, that would leave everybody laughing. She realized early on, that she was not "book smart" and so decided to give up her dream of becoming a veterinarian.
Instead, she chose to wait tables, paint houses, sell vacuum cleaners, and work as a legal secretary, so she could make ends meet, as well as effectively spend her free time. Her talent was clearly visible even from childhood. In fact, it seems like the talent of making people laugh ran in their family. That is because her elder brother, Vance, is also an actor-cum-comedian.
Her Early Break: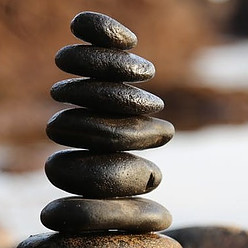 It was Vance who was considered the most humorous member of the family, until one day DeGeneres decided to use humor, in order to overcome stage fright. From then, she was highly regarded as a humorist. She immediately became a sensation and started receiving offers to perform stand-up comedy.
However, it wasn't until 1981, that she seriously started to perform. Again, it was her mother who came through for her with both moral and financial support. Soon after, she got a golden opportunity to perform at a popular club in Orleans known as "Clyde's Comedy Club".
Her Big Break:
In 1982 she began touring the country performing live. As luck would have it, she was feted by Showtime as 1982's Funniest Person in America.
It was indeed a big honor for her because she'd beaten veteran male contenders, to claim a place among the few women, who've ever bagged that coveted title. This would catapult her to stardom.
In 1989, she was cast in " Open House", a TV show; she had a role in sitcoms – "These Friends of Mine" and "Laurie Hill". Her comedy was also evident in films such as "The Love Letter", "Coneheads" and "Finding Nemo".
TV Successes: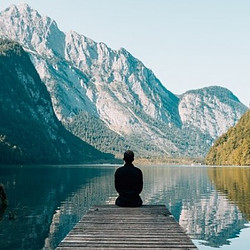 Therefore, a special show known as "Ellen" began running on the ABC network from 1994-1998.
The show was a hit as it enjoyed a massive following and in 1997 peaked in popularity. She received an Outstanding Writing in a Comedy Series Emmy Award.
In 2001 she made a comeback on Television with the CBS sitcom "The Ellen Show". What gave her the biggest success, however, was her "The Ellen DeGeneres Show," which was launched in September 2003.
Numerous Awards:
The show received 11  Nominations in its first season. It bagged the Outstanding Talk Show award alongside three other awards. This was only the beginning of the rocking success DeGeneres was going to experience.
The show went ahead to win another twenty Emmy Awards in its first 3 seasons. She had become a celebrity now; known throughout the world. In 2013 her talk show "The Ellen DeGeneres Show" marked its 10th year anniversary. It is one of the most-watched shows in the world. She has won so many other awards and is now, without doubt, a major success.
Animal Lover:
But DeGeneres is not just about comedy and talk shows. She is married to Portia de Rossi and they have three cats and three dogs. This is one of the main reasons why we included her story.  She clearly loves pets as can be seen from her childhood, when she wanted to become a veterinarian. Both DeGeneres and her wife Portia love their pets so much.
Here is another beautiful quote by Ellen.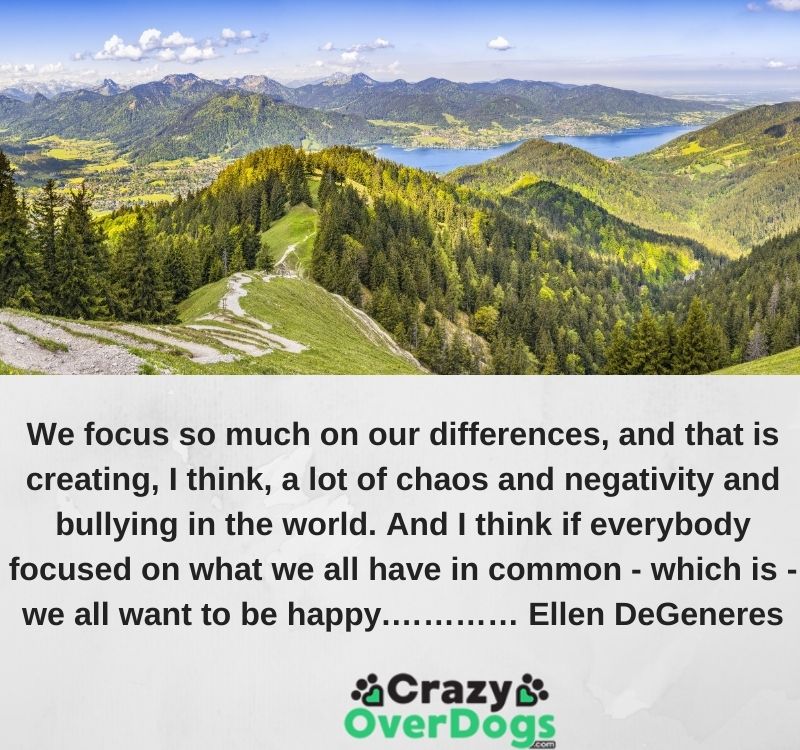 We focus so much on our differences, and that is creating, I think, a lot of chaos and negativity and bullying in the world. And I think if everybody focused on what we all have in common – which is – we all want to be happy.………… Ellen DeGeneres
————————-
Again, please check out the Inspirational Stories For Dog Lovers by clicking on the graphic below, which will take you directly to the book.  It is available on Amazon, in both Kindle and paperback versions.