We therefore sincerely hope that this inspirational story for dog lovers, featuring the incredible Oprah Winfrey life story, will uplift and motivate you to try harder for your dreams and not to give up on yourself and life.
We love inspirational stories,  especially famous rags to riches stories.  They always make me feel better, try harder plus, I find that I appreciate and value life that much more after reading them.
The content takes around 5 minutes to read, but if you are in a hurry, we have also included a table of contents below so you can see at a glance what the content is.
Please check out the Inspirational Stories For Dog Lovers, by clicking on the image below, which will take you directly to the book.  It is available on Amazon, in both Kindle and paperback versions.
—————————-
Dog Lover:
Oprah has been an avid dog lover, always speaking up for adoption for pets. Her first dog, Solomon, a loving cocker spaniel was a Christmas present and for 14 years shared her life.
Another cocker spaniel called Solomon was with her for 13 years and slept by her side for that period. In 2006, she expanded their family of dogs with 3 golden retriever puppies, whom they named Gracie, Layla, and Luke.
Gracie, unfortunately, was lost in a freak accident after only a couple of years, so sisters Sunny and Lauren, springer spaniels were added.
Early Life:
Oprah Winfrey, arguably the most powerful woman in the world according to CNN and The Times, was sexually abused when she was just nine years of age.
She ran away from home when she was 13 and got pregnant when she was fourteen. Later she became a beauty queen at 17 years before getting involved in drugs in her twenties.
She was later to become the first American black woman to appear on America's national television station and became a millionaire at the age of 32.  All this may sound strange, but it is all true.
Oprah is one of the most respected women in America and also internationally.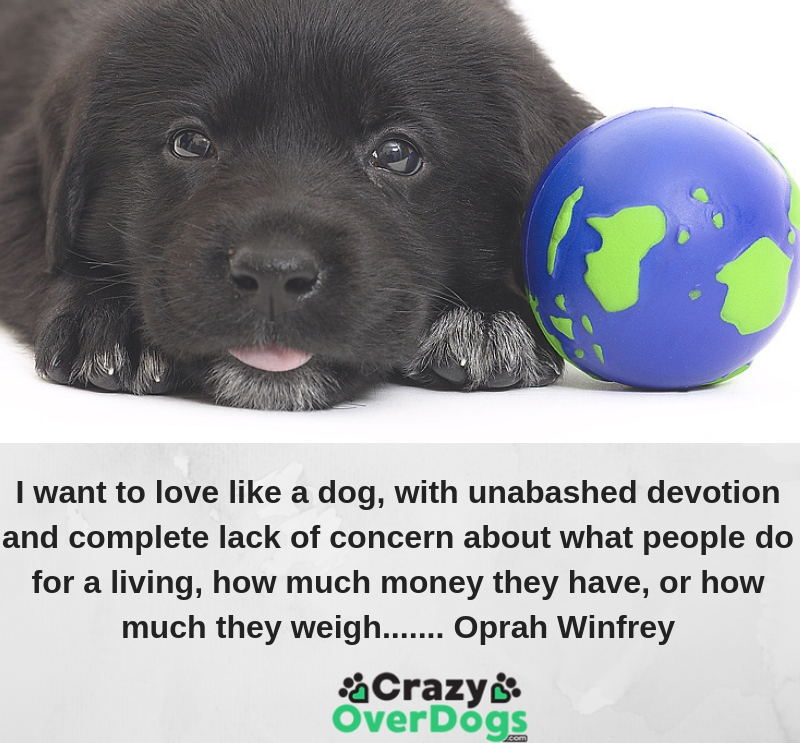 She started out as a deprived American girl in the city of Kosciusko, Mississippi, and was a child out of wedlock since her parents were not married. She could not afford formal education because her mother was a housemaid and could not afford to take her school.
She, therefore, started her formal education right in the kitchen of her grandmother. Her grandmother, Hattie Mae Lee, was so poor that she could not even provide her grandchild with decent clothes.
The little Oprah used to wear potato sack dresses which made her classmates make fun of her.
She would later at 14 years of age, lose her child shortly after birth. This is when Oprah was taken to her father in Nashville Tennessee. He was very strict and made formal education a priority for his daughter.
Oprah did not disappoint.  She went to high school where she became the pride and joy of most of her teachers. Despite all the accolades that she received in school, Oprah still got involved in tumultuous relationships.
Oprah was very determined to make it in life and at the age of 17, she entered into a local beauty contest and won. This made her one of the most popular girls in her school.
The beauty crown that she won, attracted the attention of one of the black radio stations called WVOL. They later hired Oprah who become a part-time news anchor.
She worked at this anchor job, while she was in her senior years in high school and also during her early years of college.
Major Break:
She eventually located in Chicago, where in1983 where she was to host the WLS-TV show. The show which ran for 30 minutes was a low-rated morning show in Chicago at that time.
Her first show was aired on the 2nd of January 1984 and went on to begin the most popular morning show, after Oprah's takeover.
The show rose tremendously from the last position to the first position in ratings for the morning talk shows in Chicago.
It was later named "The Oprah Winfrey Show" and its airtime was increased by 30 minutes. On the 8th of September 1986, the show started being broadcasted nationally.
The moral lesson of this is, that we only fail if we fail to try. There are lots of inspiring life lessons from this amazing story.
A lot of inspiration can be drawn from the fact that Oprah was not born to a well-off family. She made mistakes in life but was determined to make her own life successful. That is what we should all strive to do.
————————–
The biggest adventure you can take is to live the life of your dreams.
…………. Oprah Winfrey
—————————-
Again, please check out the Inspirational Stories For Dog Lovers by clicking on the image or text below, which will take you directly to the book.  It is available on Amazon, in both Kindle and paperback versions.