We hope that the following beloved dog quote for dog lovers, in video and picture formats, will remind you how great it is to own a dog and the health benefits that they bring to our lives.
These are changing, uncertain and unprecedented times and we do hope that this quote can help you in some way. Take care of yourself and your loved ones.
Inspirational Dog

Video Quote:
Beloved Dog

Picture Quote: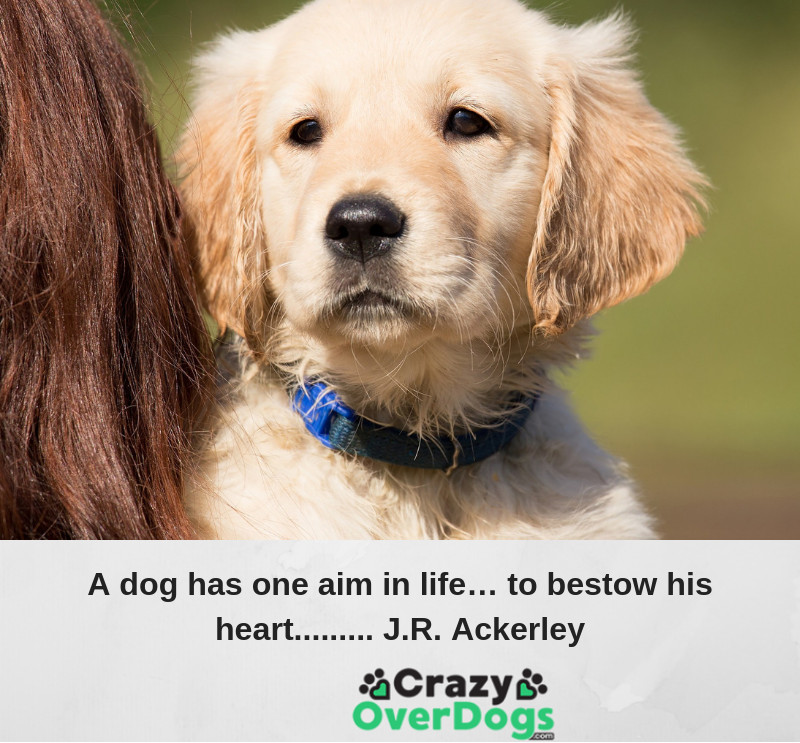 A dog has one aim in life..to bestow his heart…….J.R. Ackerley
J.R. Ackerley: He was a British writer and editor, who was born in London, England.  He started at the BBC, (British Broadcasting Corporation ), the year after it was founded in 1927. He was promoted to literary editor of The Listener, its weekly magazine, a post he held for over 20 years.
——————————–
Make sure to check out today's deals to SAVE money on dog products by clicking on the graphic below. Also, click here to visit our special offers page for ongoing offers for more savings on dog products. Don't miss out.
This post contains affiliate links and I will be compensated if you make a purchase after clicking on my links.