We hope that another of these love your dog quote for dog lovers, in video and picture formats, will remind you how great it is to own a dog and the health benefits that they bring to our lives.
These are changing, uncertain and unprecedented times and we do hope that this inspirational dog quote can help you in some way. Take care of yourself and your loved ones.
Love Your Dog

VIDEO Quote:
Love Your Dog Picture Quote: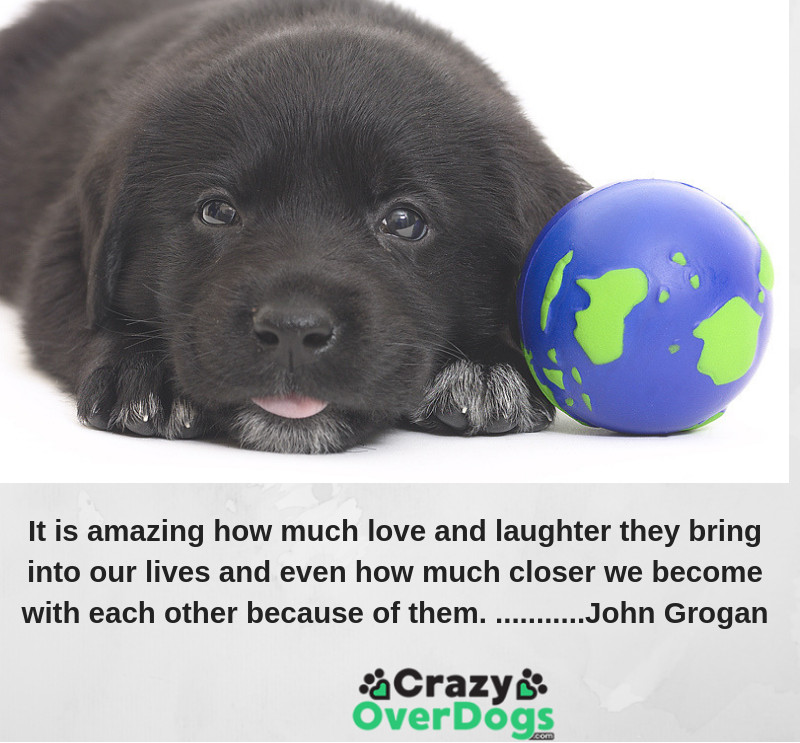 It is amazing how much love and laughter they bring into our lives and even how much closer we become with each other because of them……….John Grogan
John Grogan: He is an American journalist and non-fiction writer and lives in rural eastern Pennsylvania in a 1790 farm home. His memoir Marley & Me was a best-selling book about his family's dog called Marley. It was eventually made into a film of the same name in 2008 and starred the famous actor Owen Wilson and actress Jennifer Aniston.
——————————–
The health benefits of dogs are many, but the main ones are as follows:
They keep you fit and active by getting out on walks with your dog.
Helps to keep you healthier as you grow older.
They also help to reduce stress by lowering anxiety and blood pressure. increase levels of the neurochemicals called dopamine and serotonin. These help with our well-being.
In addition, they also help to reduce loneliness.
Lastly, they also help to prevent allergies in children and reduce visits to the doctor for older people.
Please click here to Discover The Amazing Health Benefits Of Owning a Dog
—————————
Make sure to check out today's deals to SAVE money on dog products by clicking on the graphic below. Also, click here to visit our special offers page for ongoing offers for more savings on dog products. Don't miss out.
This post contains affiliate links and I will be compensated if you make a purchase after clicking on my links.