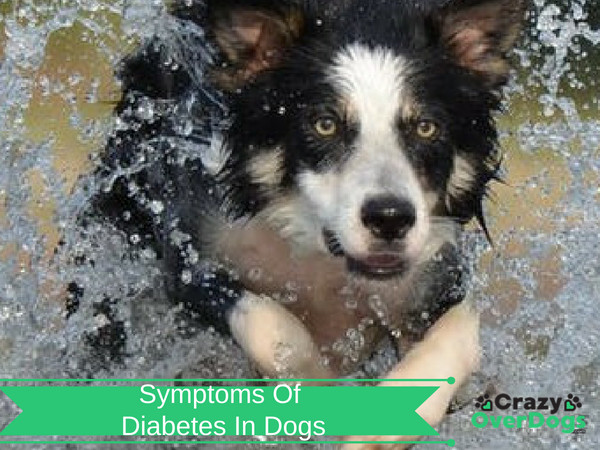 Your dog could be at risk of being diabetic, which is an incurable disease.  What are the symptoms of diabetes in dogs?   If not caught early or diagnosed in time, your dog could have some serious health problems.
The condition, however, is common among dogs and if diagnosed and treated in time, you can save your pet from the imminent danger of death.  But first, you need to know what are the early symptoms of diabetes in dogs.
Canine Diabetes:
Just like humans, dogs can suffer from diabetes. This happens when the pancreas fails to produce not enough insulin.  Insulin is the key hormone required to absorb glucose or sugar into the bloodstream. Then it distributes it back into the cells of the body, to help in their development.
If the dog's body fails to control the sugar levels in the blood, this might cause an elevation of sugar. This can lead to hyperglycemia.  Nevertheless, a number of dogs can withstand this condition for a certain time.  However, if they become sick from other diseases, their condition can deteriorate due to a weak immune system.
Which Type of Diabetes Affects Dogs

:

Diabetes is classified into two categories. Type 1, which is a lack of insulin. Type 2, which causes an inability of the body to respond to the hormone.

Therefore, the most common type of canine diabetes is Type 1. This occurs where the pancreas fails to produce adequate levels of insulin. On the other hand, Type 2 is not that common among dogs.
What Are The Symptoms Of Diabetes In Dogs:
You need to look out for early signs of diabetes in your dog. Some of the common symptoms are:
• Very Thirsty: You may realize that your dog is suddenly starting to drink a lot of water at shorter intervals.
• Frequent Urination:  You should likely notice that the dog is urinating more often than normal. An increase in urination indicates that the body is trying to get rid of the excess glucose through peeing.
• Weight loss: The dog will lose weight drastically despite eating the right diet.
This could be as a result of the body's inability to fully digest food. This process is needed to extract the necessary nutrients for important growth and development.
• An Increase In Appetite:
An increase in food consumption in diabetic dogs is triggered by the deficiency of vital nutrients within the cells.
Other symptoms:
Lethargy.
Dehydration.
Excessive vomiting.
Formation of cataracts resulting in blindness.
Skin infections.
What Causes Diabetes in Dogs:
The real cause has not been established, but researchers assume that the disease could have a genetic component. Dogs found to be suffering from diabetes have a damaged pancreas. This could possibility be due to an autoimmune disorder.
The disorder is thought to have been caused by a genetic predisposition. In fact, many dog specialists point to an overstimulation of the dog's immune system. This can be due to the number of vaccinations, processed food, and other factors within the environment.
Contrary to the common belief that obesity can cause canine diabetes, there is no scientific evidence to confirm this. Obesity can actually cause resistance to insulin.  This then becomes a problem in regulating overweight dogs suffering from diabetes. It's important, therefore, to get the right diet for your pets.
Read our extensive product reviews to help you pick the correct nutrition products for your dog. Furthermore, obesity is one of the risk factors connected to pancreatitis.
Diagnosis of Diabetes In Dogs:
This can come from any of the symptoms of diabetes in dogs listed above, plus a blood test showing elevated levels of sugar.
On rare occasions, increased glucose can be triggered by stress. However, regular testing for diabetes is recommended to have a conclusive diagnosis of the condition.
Which Dogs Are Likely To Get Diabetes:
Obese and female dogs are prone to diabetes in their advanced ages. Some breeds have been found to be at higher risk of becoming diabetic.
Perfect examples include:
Australian terriers.
Dachshunds.
Poodles.
Additionally, juvenile diabetes can also be found among Golden Retrievers.
How is Canine Diabetes Treated:
The treatment of canine diabetes depends on the severity of the symptoms. A laboratory report can establish whether there are additional health issues. Apart from that, each type of dog responds differently to medication.
Why Is This So Important:
Some dogs could be in need of immediate care for a given period. This is to monitor the levels of blood sugar. Some dogs might need special medication and diet to help them normalize sugar levels in the blood.  Each dog might be subjected to different dosages of insulin.
It is recommended that some female dogs be sterilized. This prevents female hormones from affecting blood glucose levels. Above all, your local vet can guide you accordingly on questions and treatment regarding glucose levels in canine diabetes.
What Is The Impact Of Canine Diabetes On Your Dog:
When affected dogs are treated with the right medication, most diabetic dogs can lead a normal and active life. Indeed, a healthy dog brings great health benefits to all the family.
On the flip side, some of those dogs might be prone to other health conditions such as developing cataracts. This is because sugar levels can also affect the health of the eyes.
Therefore, surgical correction could be the next remedy. However, most dogs can adapt to their surroundings well, despite the loss of their sight.
Conclusion:
Therefore, if your dog is diagnosed with diabetes, don't get worried. Instead, reach out to your vet to get the correct assistance and guidance on how to handle that situation.
You should be in a position to care for your dog properly if the condition is caught early enough. This can then ensure many years of good health for your pet.
Please check out our recommended products for dog products below by clicking on the graphic or text.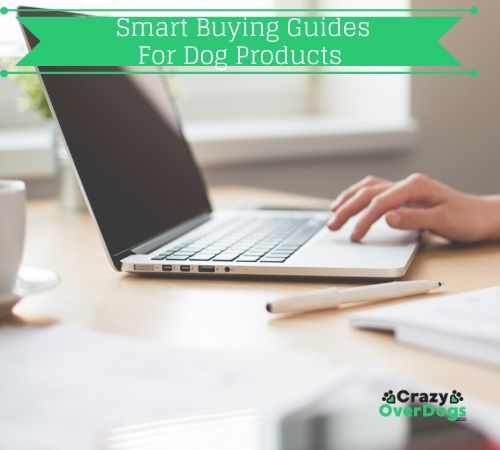 Disclaimer: All material on this website is provided for your information only.  It may not be construed as medical advice. No action or inaction should be taken based solely on the contents of this information. Instead, readers should consult appropriate health professionals or veterinarians on any matter relating to their dogs' health and well-being. The publisher is not responsible for errors or omissions.