We sincerely hope that another inspirational dog quote,  a Gilda Radner quote, in video and picture format, will remind you how special it is to have a dog. Also, the great health benefits that they bring to our lives.
These are unprecedented times. I have had dogs all my life and I know that I am a better person for having them in my life.
Their loyalty and unconditional love have made my life that much richer. In addition, the beautiful memories that they have left for me. In addition, they have made the bad days, which none of us can avoid, that much more bearable.
My motto is "Adopt, Don't Shop"   Please try to give a loving home to the many rescue dogs that need a home. Support your local rescue organization. It will be deeply appreciated by the volunteers and more so by the dogs. Thank you and take care.
Inspirational Video Quote For Dog Lovers:
——————————
Inspirational Picture Quote For Dog Lovers: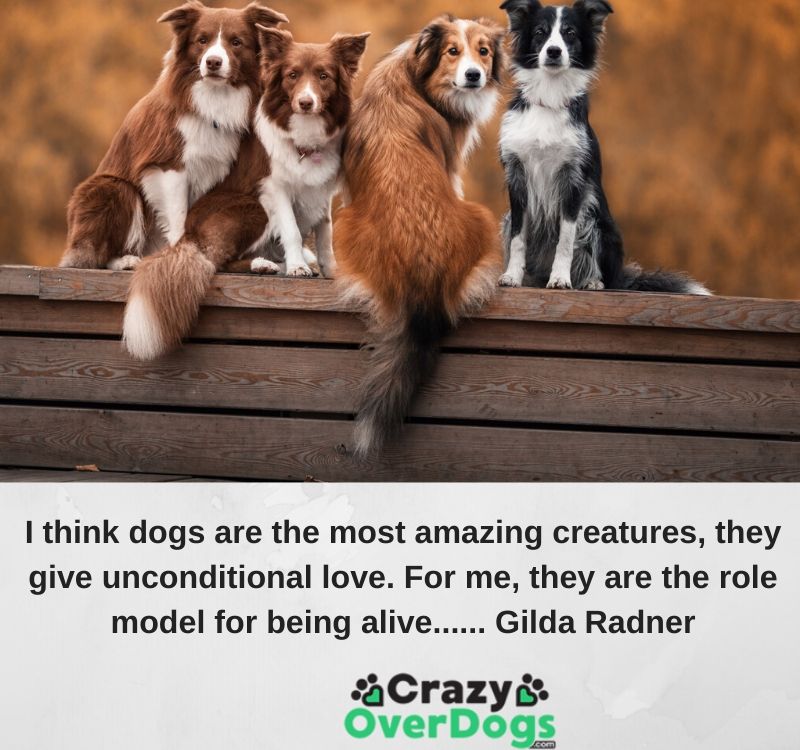 I think dogs are the most amazing creatures, they give unconditional love. For me, they are the role model for being alive…… Gilda Radner
Gilda Radner: She was an American comedian and actress, who was born in Detroit, Michigan. As one of the original cast members for the NBC sketch comedy show Saturday Night Live, for which she won an Emmy Award.
She established herself as a major figure within the American comedy scene. She was an inspiration for many future female comedy stars but unfortunately, she died from cancer at the age of forty-two.
——————————–
Make sure to check out today's deals to SAVE money on dog products by clicking on the graphic below. Also, click here to visit our special offers page for ongoing offers for more savings on dog products. Don't miss out.
This post contains affiliate links and I will be compensated if you make a purchase after clicking on my links.