We hope that these inspirational quotes for dog lovers make you appreciate how lucky you are as a dog lover and also that they might inspire you. As someone who is involved with the rescue of animals, it amazes me how forgiving they are, given some of the places they have come from.
Dog lovers are so blessed because they get great health benefits and unconditional love, and I hope, as with me, to become a better person for having these beautiful creatures around.
Make sure to check out today's deals to SAVE money on dog products by clicking on the graphic below. Don't miss out.
This post contains affiliate links and I will be compensated if you make a purchase after clicking on my links.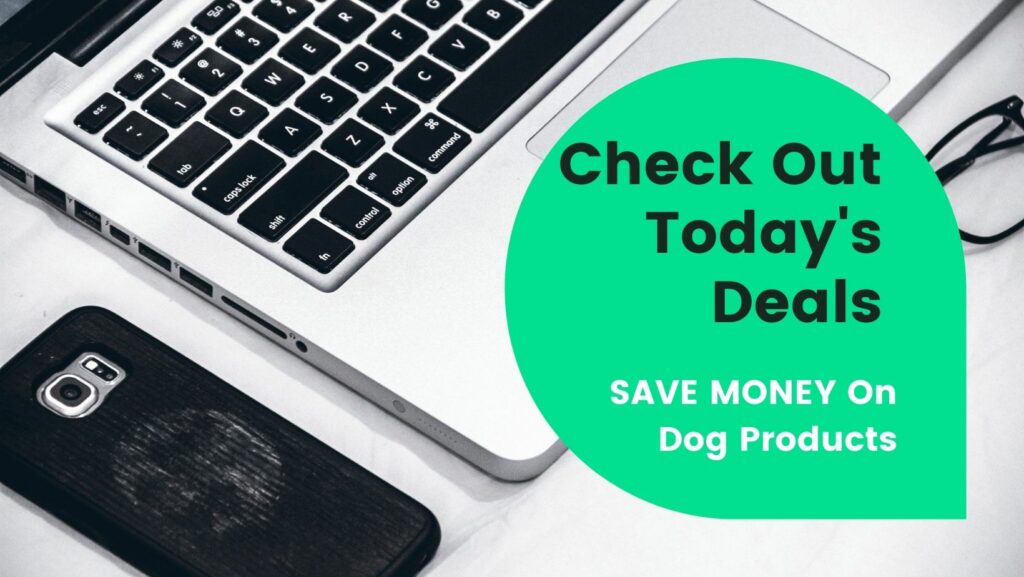 ————————————
Here are the top seven of my favorite inspirational dog lover quotes on video. Please enjoy.
Top 7 Inspirational Dog Lovers Video Quotes:
Top 7 Inspirational Dog Lovers Picture Quotes: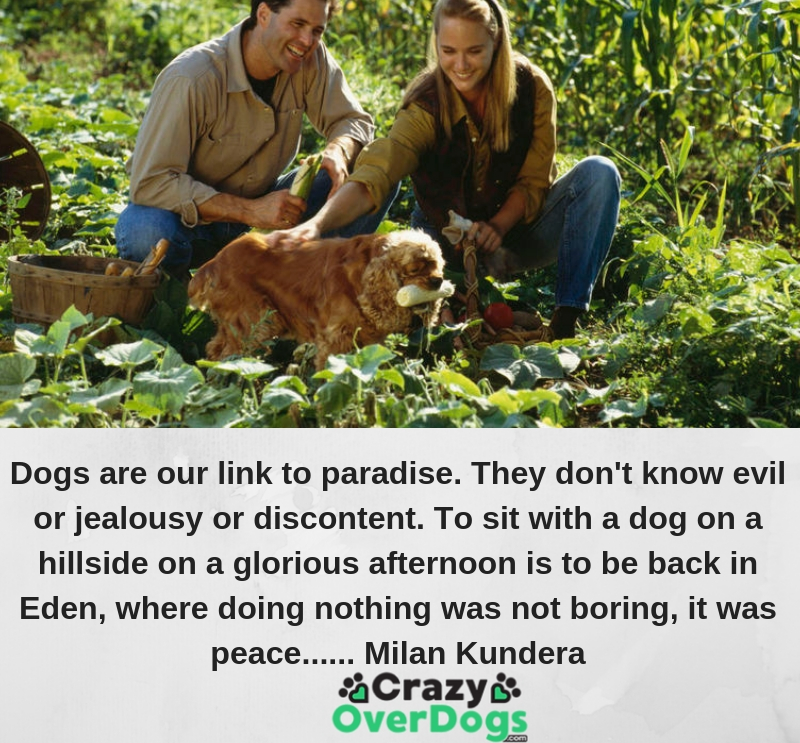 1).   Dogs are our link to paradise. They don't know evil or jealousy or discontent. To sit with a dog on a hillside on a glorious afternoon is to be back in Eden, where doing nothing was not boring, it was peace…… Milan Kundera.

Milan Kundera: He is a Czech-born French writer, who was born in Brno, Czechoslovakia. He went into exile in France in 1975 and eventually became a French citizen.  Best known for his work called The Unbearable Lightness of Being. Was also been nominated for the Nobel Prize in Literature.
———————————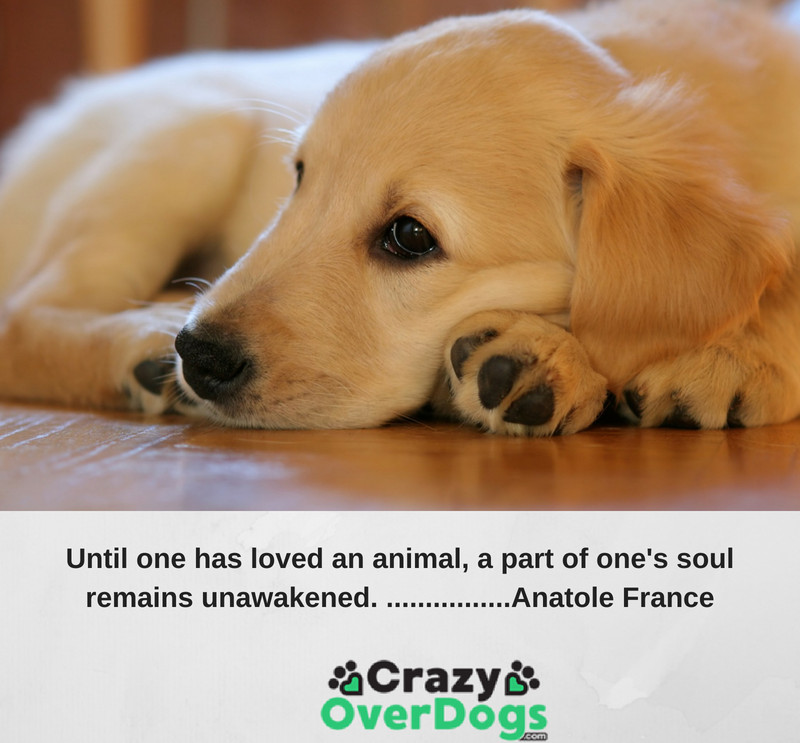 2).  Until one has loved an animal, a part of one's soul remains unawakened… Anatole France
Anatole France: He was a successful French novelist, journalist, and poet who had several bestsellers to his name. He was born in Paris.
———————————
3).   It's just the most amazing thing to love a dog, isn't it? It makes our relationships with people seem as boring as a bowl of oatmeal……. John Grogan
John Grogan: He is an American journalist and non-fiction writer who lives in rural eastern Pennsylvania in a 1790 farm home. His memoir Marley & Me was a best-selling book about his family's dog called Marley. It was eventually made into a film of the same name in 2008 and starred the famous actor Owen Wilson and actress Jennifer Aniston.
——————————–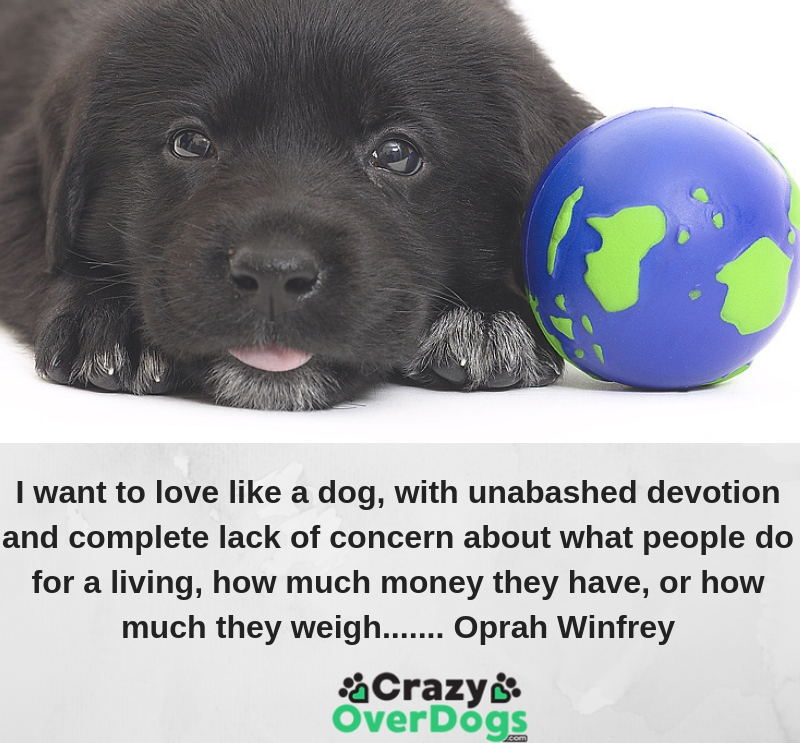 4).  I want to love like a dog, with unabashed devotion and complete lack of concern about what people do for a living, how much money they have, or how much they weigh……. Oprah Winfrey
Oprah Winfrey: She rose from nothing, to become the richest African-American woman of the 20th century. She is now one of the most powerful women in the world, a millionaire in her thirties, and a great philanthropist, but it must be remembered that she started out with nothing.
—————————–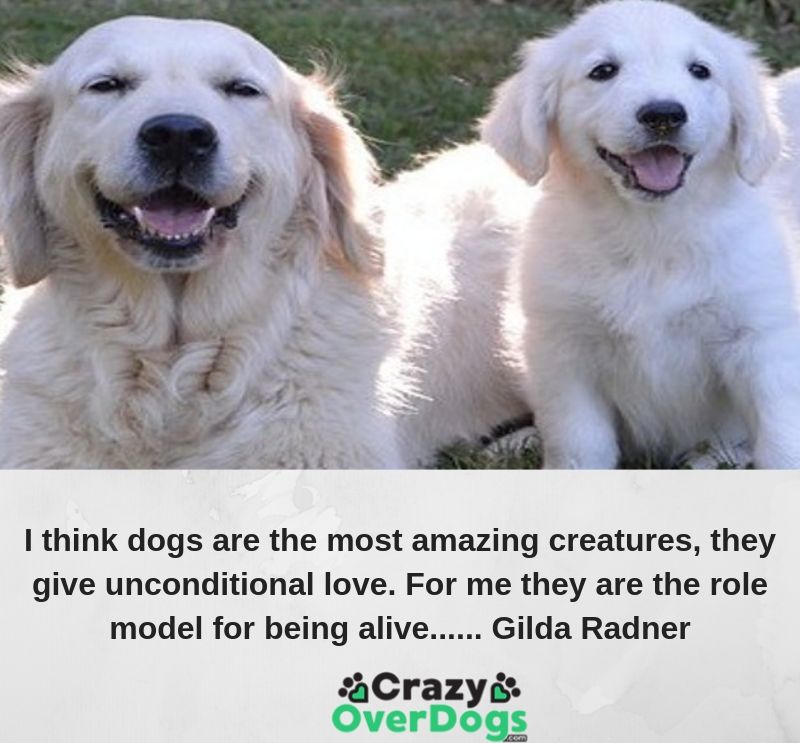 5). I think dogs are the most amazing creatures, they give unconditional love. For me, they are the role model for being alive…… Gilda Radner
Gilda Radner: She was an American comedian and actress, who was born in Detroit, Michigan. She was one of the original cast members for the NBC sketch comedy show Saturday Night Live, for which she won an Emmy Award.
——————————–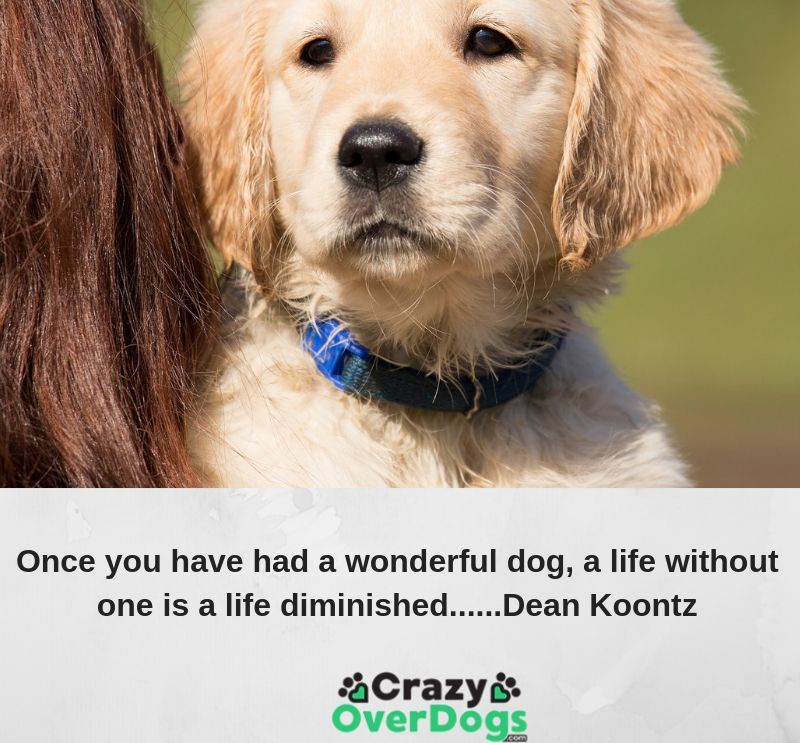 6).  Once you have had a wonderful dog, a life without one is a life diminished……Dean Koontz

Dean Koontz:  – He is a famous American author who was born in Everett, Pennsylvania. He writes suspense thrillers and his work has sold over 450 million copies worldwide. He writes under various pen names and has appeared on the New York Times Bestseller List.
——————————-
7).  If the kindest souls were rewarded with the longest lives, dogs would outlive us all…Unknown
—————————————