I am an avid dog lover and I find this inspirational dog quote by Jenna Morasca, uplifting, and motivating. It reminds me of just how great it is to be a dog owner and of the great health benefits that they bring into our lives.
With regards to the quote, in video and picture formats, I can totally identify with it. As one who is involved with the rescue of dogs, I can identify with the joy and unconditional love that rescue dogs bring into our lives. As I keep repeating, please adopt, don't shop.
Inspirational Dog Quote Video:
———————————-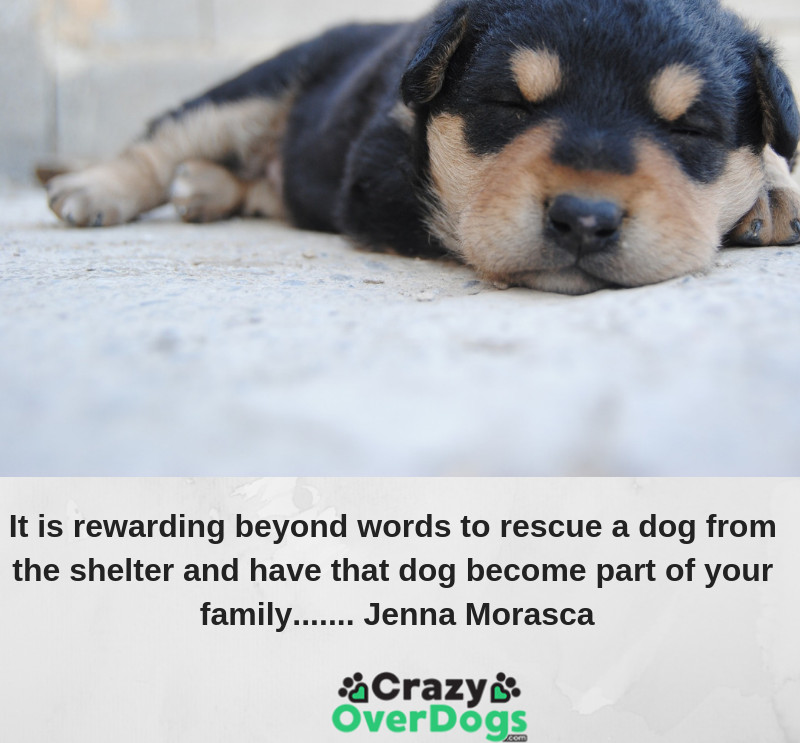 It is rewarding beyond words to rescue a dog from the shelter and have that dog become part of your family……. Jenna Morasca.
Jenna Morasca: She is an American actress and reality TV contestant, who was born in Pittsburgh, Pennsylvania, and grew up as an only child. She was a student at the University of Pittsburgh. She is best known as the million-dollar grand prize winner of Survivor: The Amazon in 2003.
———————————
Do you know that there for every homeless human, there are five homeless animals on the streets? The statistics are terrible and that's why we repeat our motto " Adopt, Don't Shop". In addition, over 3 million dogs enter shelters each year.
It's important to remember the important health benefits that dogs bring to a home and its family. In one study, they found that kids with pets cope better with stress. Also, they are taught valuable life lessons such as responsibility, compassion, and respect.
A further study found that children who lived with dogs were found to be healthier. In addition, they had a better immune system than those kids who did not have pets.
———————————
Make sure to check out today's deals to SAVE money on dog products by clicking on the graphic below. Also, click here to visit our special offers page for ongoing offers for more savings on dog products. Don't miss out.
This post contains affiliate links and I will be compensated if you make a purchase after clicking on my links.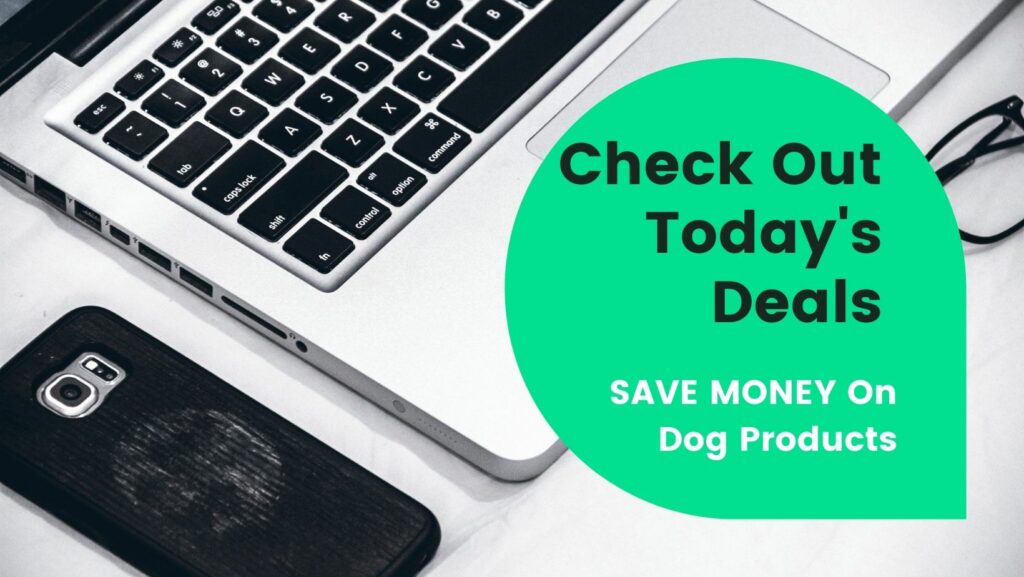 ——————————–
This presentation contains images that were used under a Creative Commons License.