We hope that another inspirational dog quote by Jill Abramson,  will uplift and motivate you.  Also, remind you just how great it is to own a dog. I do think that we, as dog lovers, need reminding of this fact.
With regards to the quote, I can't agree more with it. This actually happened to me today, because I came home in such a bad mood. If you have had one of those days, where you should not have got up, then you will know what I mean.
However, the greet at the door, the waggy tails, was such an uplifting experience. How great it is to own a dog and in addition, benefit from the great health benefits that they can bring to our lives.
Benefits to your kids are that they love unconditionally. In addition, they help to prevent them from developing allergies.  They also teach kids about responsibility, patience, and love. For the parents, they encourage them to take important exercise by getting off the couch. This creates a better overall quality of health for both.
Dogs will give us something to smile about every day. We always say that life is so much better with them around.
Inspirational Dog Video Quote:
——————————
Inspirational Dog Picture Quote: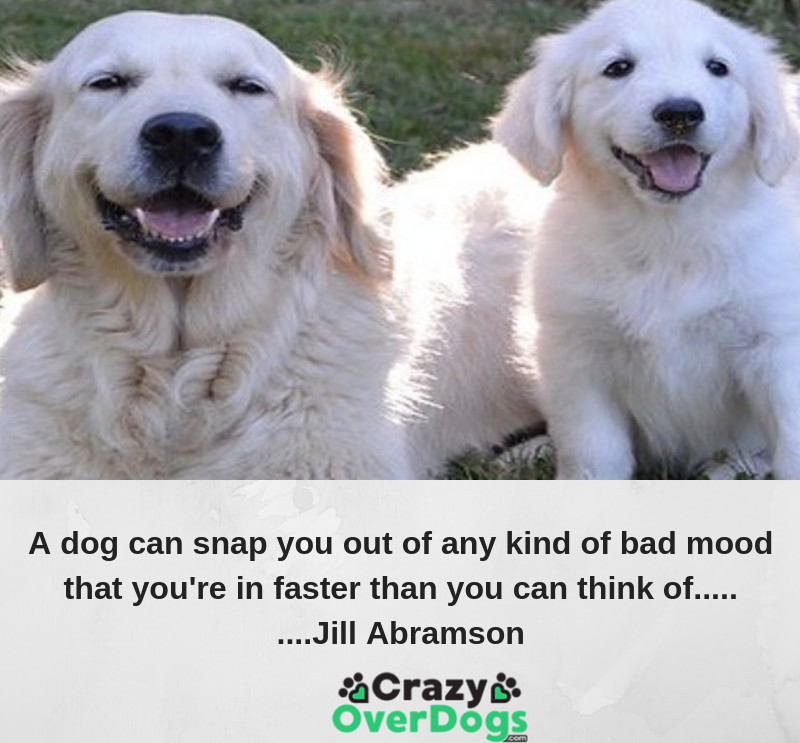 A dog can snap you out of any kind of bad mood that you're in faster than you can think of………….. Jill Abramson
Jill Abramson:  She is an American journalist and author, who was born in New York City to Jewish parents. She went to Harvard, where she obtained her BA in History and Literature.   She is best known as the first female executive editor of   The New York Times. She was also listed on the Forbes list of most powerful women.
———————————
Make sure to check out today's deals to SAVE money on dog products by clicking on the graphic below. Also, click here to visit our special offers page for ongoing offers for more savings on dog products. Don't miss out.
This post contains affiliate links and I will be compensated if you make a purchase after clicking on my links.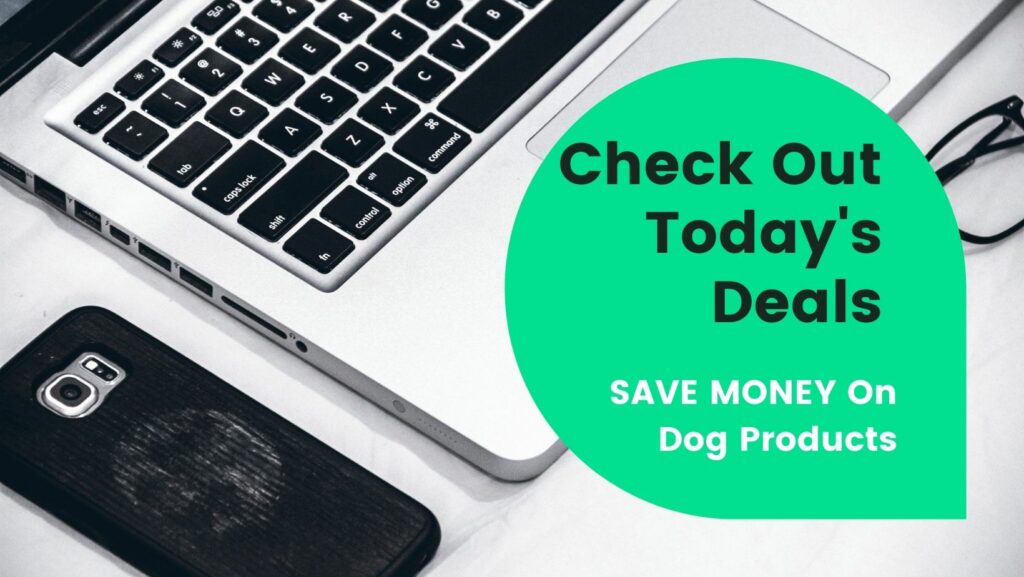 ———————————————–