I do hope that the funny dog quotes will uplift your day and bring a smile to your face. In this changing and sometimes crazy world that we live in. We all need doses of inspiration,  whether it be through stories or quotes, especially if we are going through a hard time in our lives.
We are so fortunate t have them in our lives and speaking as an avid dog lover, I am a far better person because of them.
I can especially relate to Number 5. Please enjoy.
Make sure to check out today's deals to SAVE money on dog products by clicking on the graphic below. Don't miss out.
This post contains affiliate links and I will be compensated if you make a purchase after clicking on my links.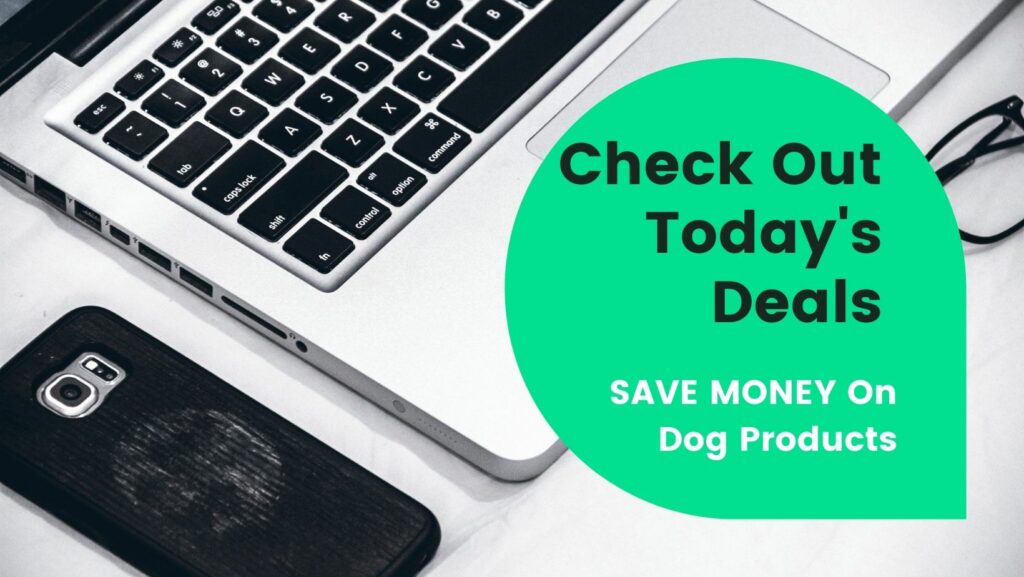 ——————————-
Funny Dog Quotes: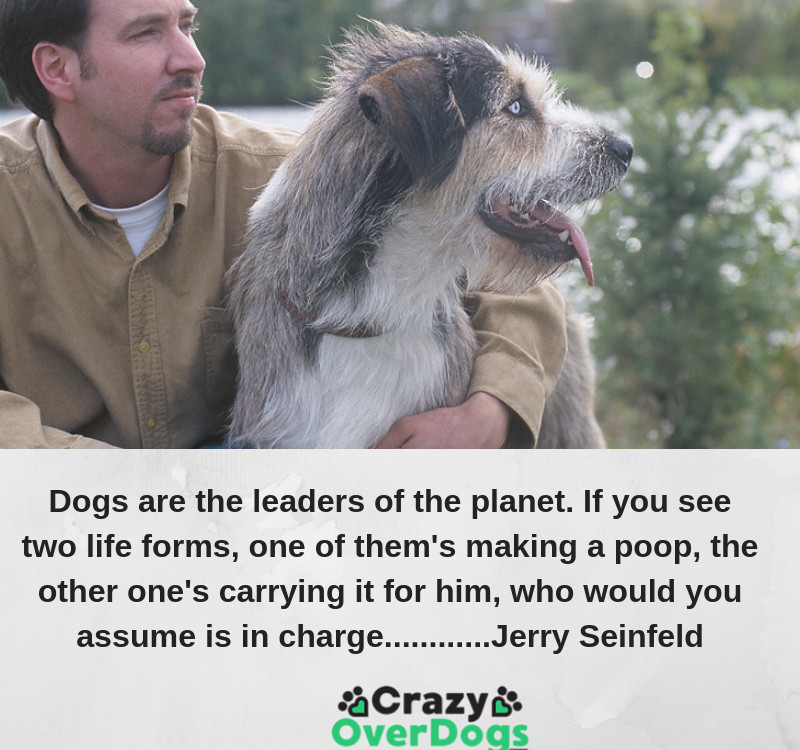 1):   Dogs are the leaders of the planet. If you see two life forms, one of them is making a poop, the other one's carrying it for him, who would you assume is in charge………… Jerry Seinfeld
Jerry Seinfeld:  He is an American stand-up comedian, actor, writer, and director, who was born in Brooklyn, New York. He is best known for starring in the hit called sitcom Seinfeld, where he played himself. Named by Comedy central as the 12th Greatest Stand-up Comedian of All Time.
—————————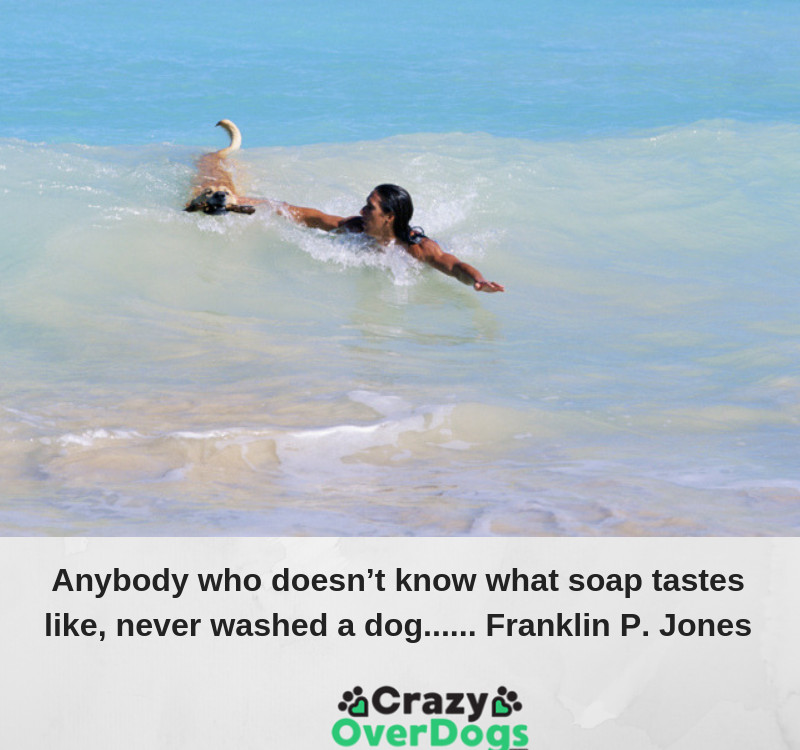 2):  Anybody who doesn't know what soap tastes like, never washed a dog…… Franklin P. Jones
Franklin P. Jones: He was a British-born engineer and publisher who was born in Herefordshire, England. He emigrated to America as a young man and served as a superintendent of the United States Patent and Trademark Office. He was the publisher and editor of American Mechanics Magazine.
—————————
3): Outside of a dog, a book is a man's best friend. Inside of a dog, it's too dark to read……..Groucho Marx
Groucho Marx: He was an American comedian, writer, film, and television star, who was born in New York City. He is considered as one of America's greatest comedians, making feature films with his brothers and appearing as the Marx Brothers.
His unique and distinctive appearance included spectacles, cigars, and a thick greasepaint mustache and eyebrows.
—————————–
 4):   Did you ever notice that when you blow in a dog's face he gets mad at you? But when you take him in a car, he sticks his head out the window………Steve Bluestone
Steve Bluestone: He is an American author and writer who is a professor at Mercer University in Macon, Georgia. He was born in New York City. He has won several awards including the Greensboro Review Poetry Prize and the Thomas Merton Prize.
——————————–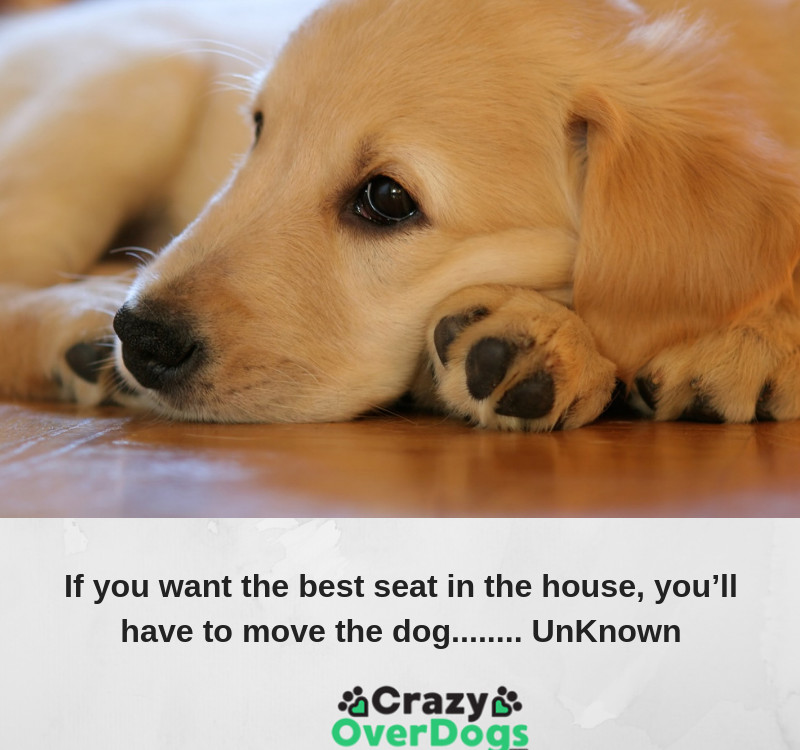 5):    If you want the best seat in the house, you'll have to move the dog…….. Unknown
As I said in the introduction, I can truly identify with the above quote.
—————————-
6):  In order to really enjoy a dog, one doesn't merely try to train him to be semi-human. The point of it is to open oneself to the possibility of becoming partly a dog……… Edward Hoagland
Edward Hoagland: He is an American writer and author, who was born in New York. His first novel called Cat man was about his experience in the famous Barnum & Bailey Circus. He eventually became a teacher and taught at various colleges and universities such as Columbia University, Beloit College, and Brown University.
———————————-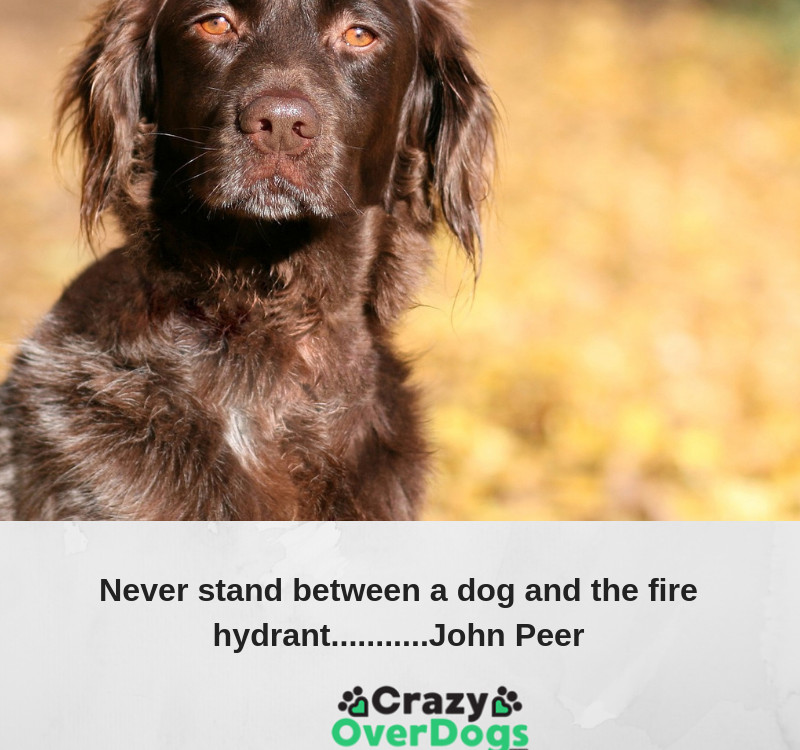 7):   Never stand between a dog and the fire hydrant……….. John Peers
John Peers: He is an Australian professional tennis player, who was born in Melbourne, Australia. He reached No. 2 in doubles in April 2017, which was a career-high.
—————————-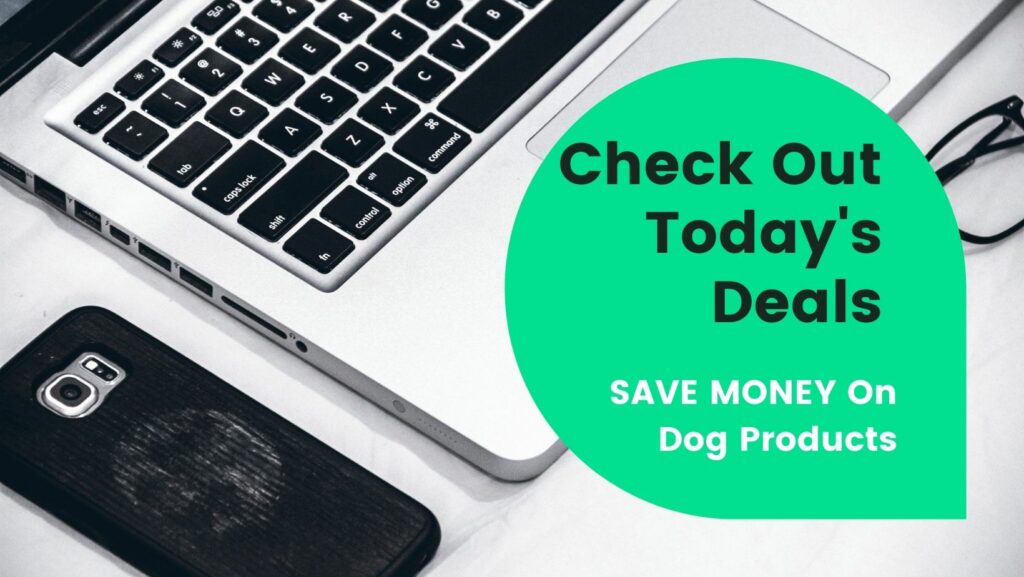 ——————————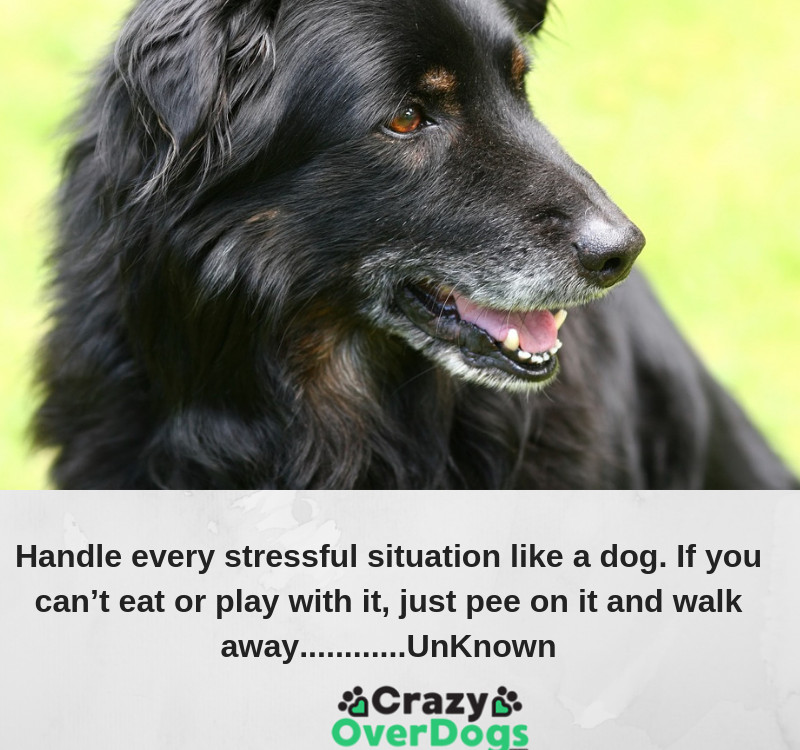 8): Handle every stressful situation like a dog. If you can't eat or play with it, just pee on it and walk away………… Unknown
———————————
More Funny Dog Quotes: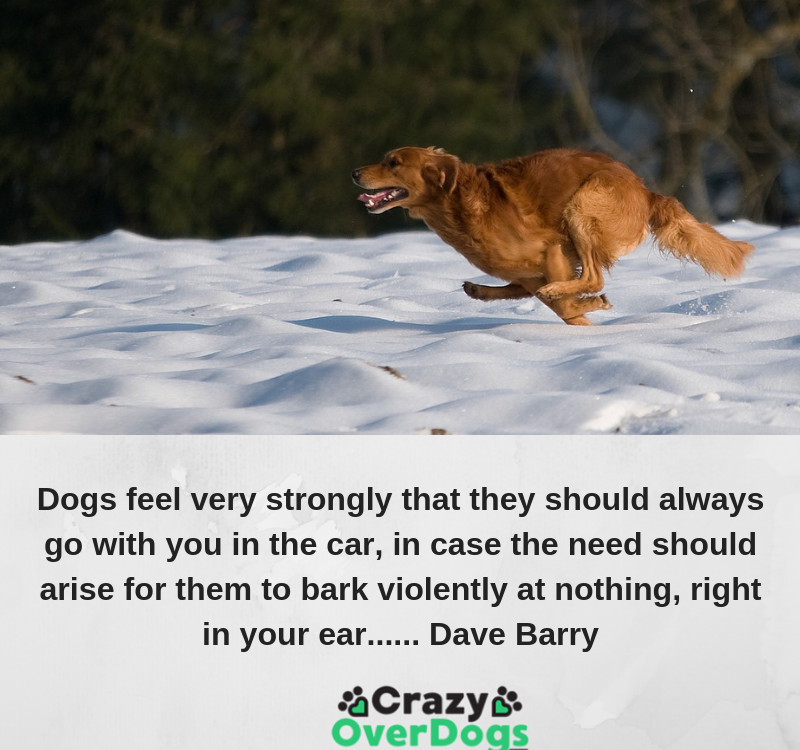 9): Dogs feel very strongly that they should always go with you in the car, in case the need should arise for them to bark violently at nothing, right in your ear…… Dave Barry
Dave Barry: – is a bestselling author and Pulitzer Prize-winning humorist who wrote a nationally syndicated column for the Florida newspaper, The Miami Herald.
—————————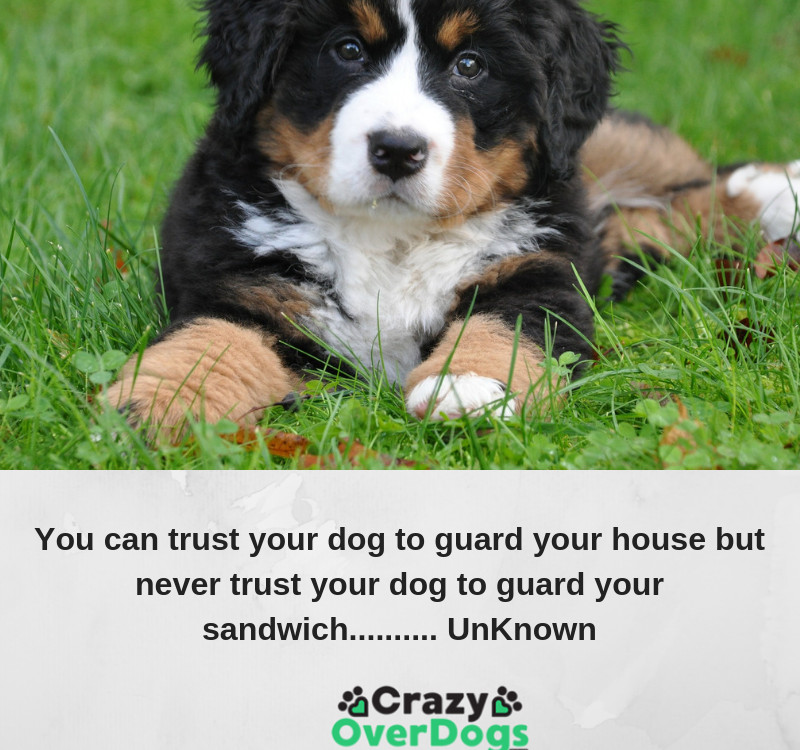 10):   You can trust your dog to guard your house but never trust your dog to guard your sandwich………. Unknown
——————————-
11):  If you're uncomfortable around my dog, I'm happy to lock you in the other room when you come over……….Unknown
—————————-
12):  A dog is one of the remaining reasons why some people can be persuaded to go for a walk……..O.A. Battista
Orlando Aloysius Battista:  He was a Canadian chemist and author, who was born in Cornwall, Ontario, Canada. He began writing at 12 years of age and in 1955 he was awarded an honorary Doctor of Science degree by St. Vincent College.
 —————————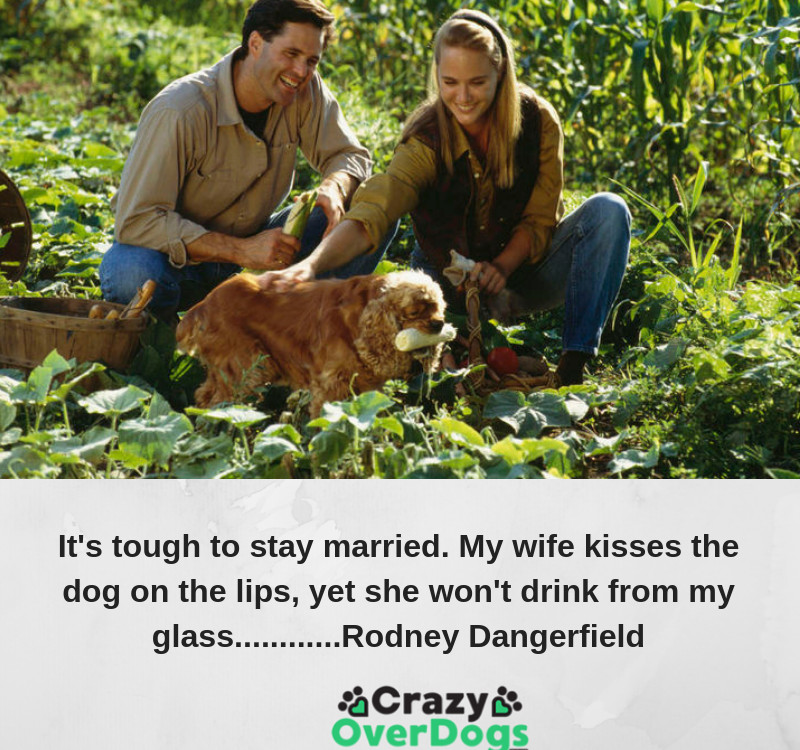 13):  It's tough to stay married.  My wife kisses the dog on the lips, yet she won't drink from my glass………… Rodney Dangerfield
Rodney Dangerfield:  He was an American stand-up comedian, actor, screenwriter, and author, who was born in Deer Park, New York. His real name was Jacob Rodney Cohen. His breakthrough film role was in the ensemble comedy Caddyshack. He began his career as a stand-up comic.
——————————-
14):   The ideal age for a boy to own a dog is between forty-five and fifty……….. Robert Benchley
Robert Charles Benchley:   He was an American humorist born in Worcester, Massachusetts, he was best known for his work as a film actor as well as a newspaper columnist.
——————————-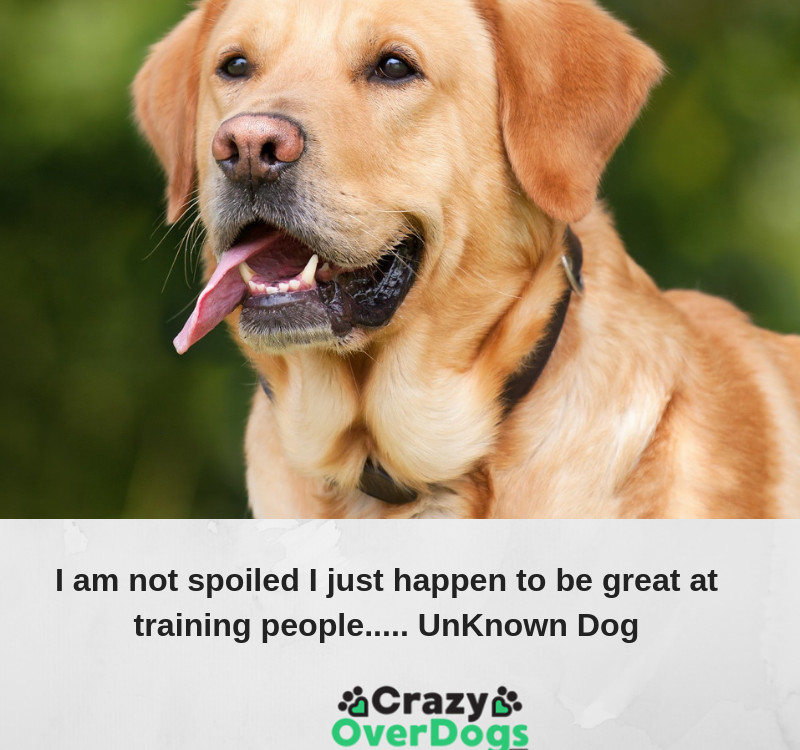 15):  I am not spoiled I just happen to be great at training people….. Unknown Dog
—————————-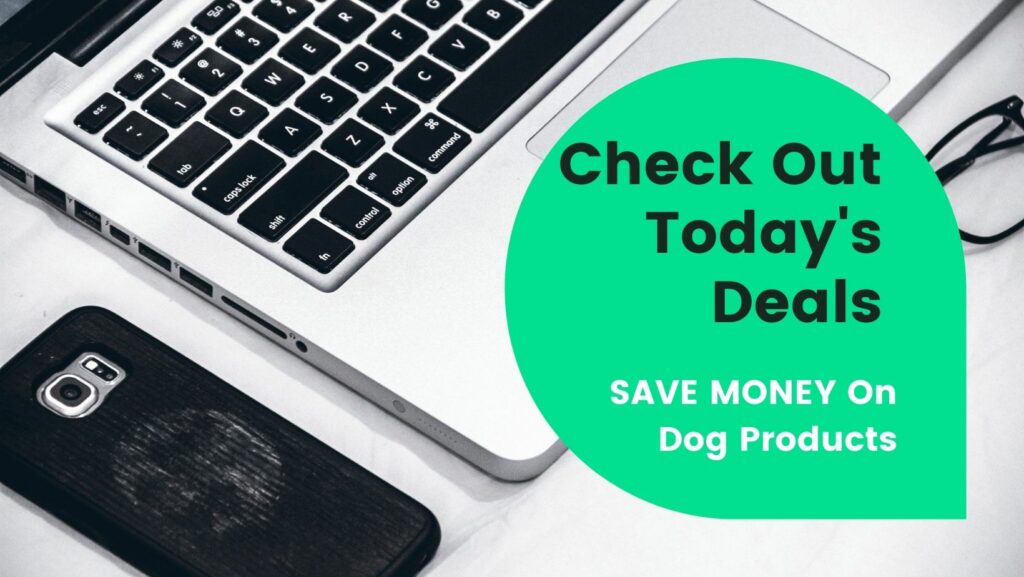 ———————————
16):   Did you ever walk into a room and forget why you walked in? I think that is how dogs spend their lives……….Sue Murphy
Sue Murphy: She is an American stand-up comedian, producer, and actor who has appeared on Comedy Central Presents. She has been honored with an American Comedy Award for Best Female Stand-up.  In addition, she is also a producer and writer on The Ellen DeGeneres Show.
———————————
More Funny Dog Quotes: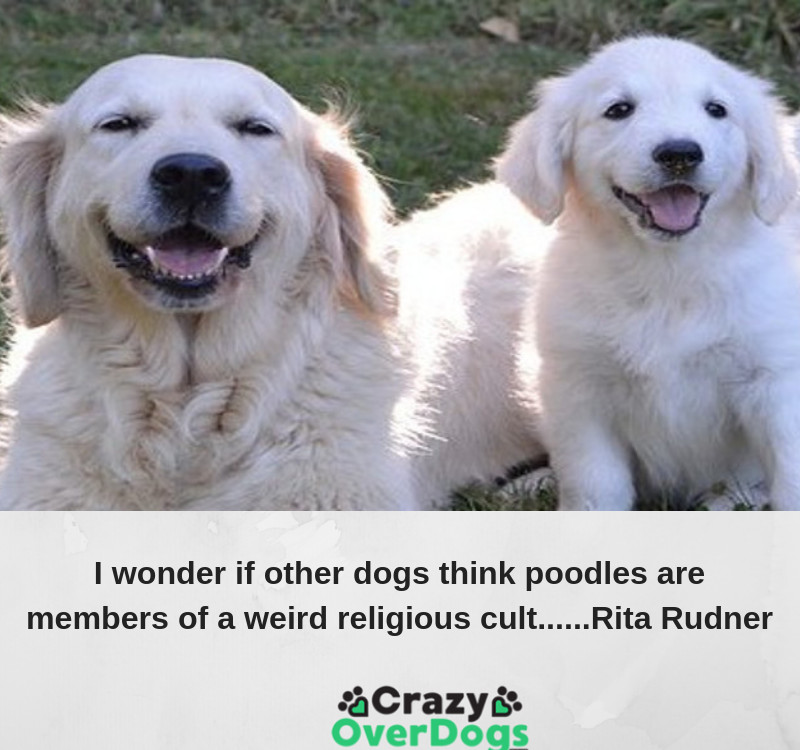 17): I wonder if other dogs think poodles are members of a weird religious cult…….Rita Rudner
Rita Rudner: She is an American comedian, who was born in Miami, Florida. She began her career as a dancer on Broadway but switched to being a stand-up comedy. She made many appearances on The Tonight Show with Johnny Carson, which established her as one of the premier female comics of her era.
——————————-
18):   A well-trained dog will make no attempt to share your lunch. He will just make you feel so guilty that you cannot enjoy it……….Helen Thomson
Helen Thomson:   She is a registered nurse, a mother of three, and a grandmother of four, who lives in Davis, California, with her husband, a practicing psychiatrist. She is also a former Democratic assemblywoman from California's 8th Assembly district.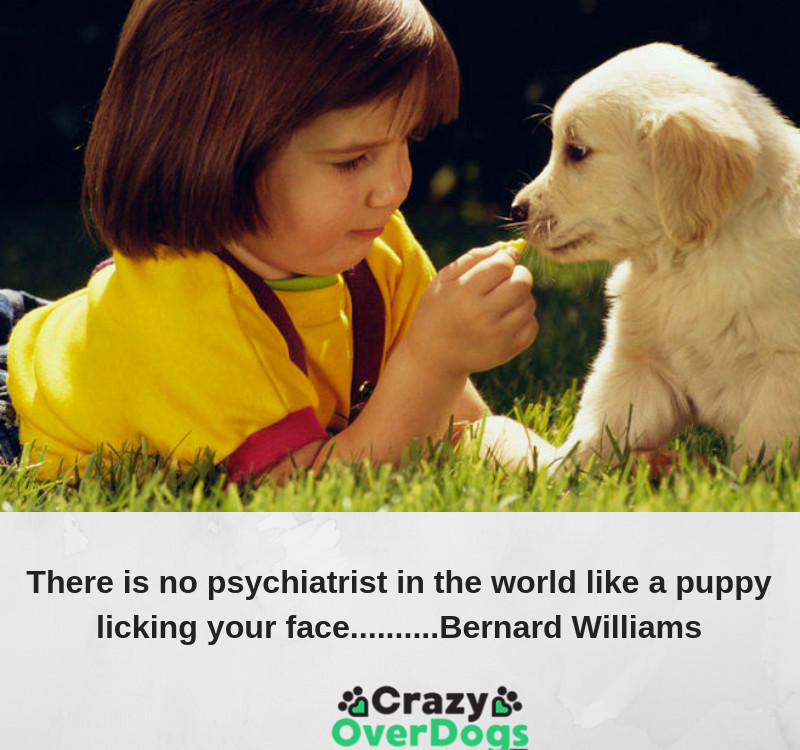 19):  There is no psychiatrist in the world like a puppy licking your face……….Bernard Williams
Bernard Williams: He was an English moral philosopher, who was born in Rome, Italy. He was a Professor of Philosophy at the University of Cambridge and also taught at the University of California, Berkeley.
————————–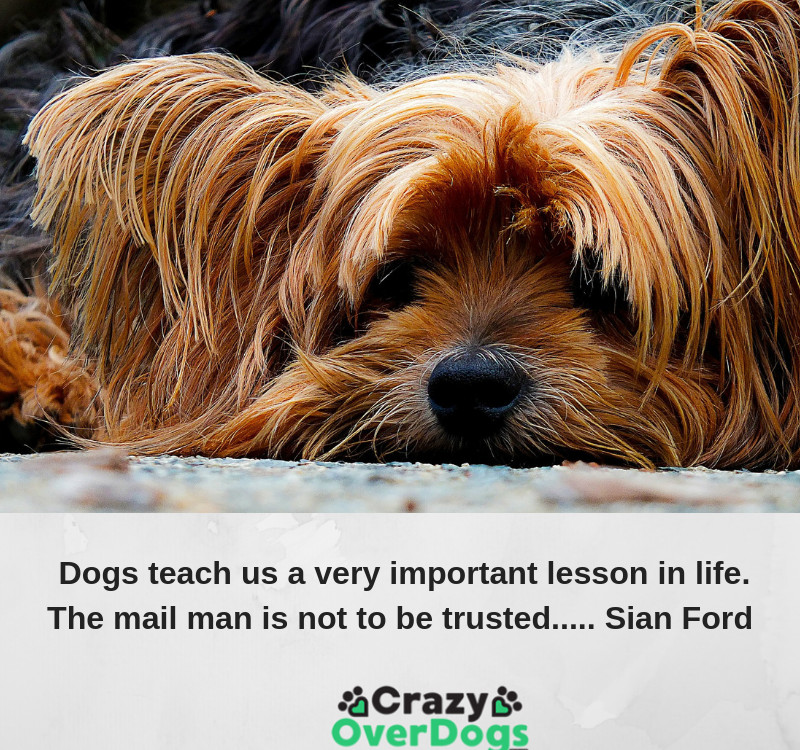 20):  Dogs teach us a very important lesson in life. The mailman is not to be trusted….. Sian Ford
————————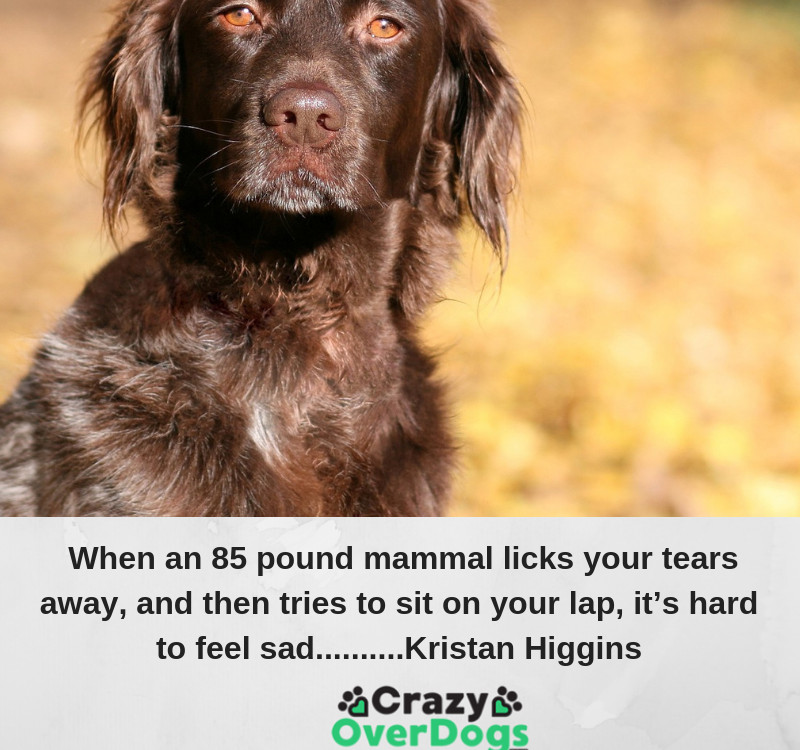 21): When an 85-pound mammal licks your tears away, and then tries to sit on your lap, it's hard to feel sad……….Kristan Higgins
Kristan Higgins: She is an American author, of contemporary romance and women's fiction, who was born in Durham, Connecticut. She has won the Romance Writers of America's RITA Award and has been nominated five times for the Kirkus Prize for Best Work of Fiction.
————————
22):  Dogs are great. Bad dogs, if you can really call them that, are perhaps the greatest of them all……………. John Grogan 
John Grogan: He is an American journalist and non-fiction writer who lives in rural eastern Pennsylvania in a farm home. His memoir Marley & Me was a best-selling book about his family's dog called Marley. The book was made into a film of the same name starring the famous actor Owen Wilson and actress Jennifer Aniston.
—————————-
23):  If your dog is fat, you aren't getting enough exercise………….. Unknown
———————————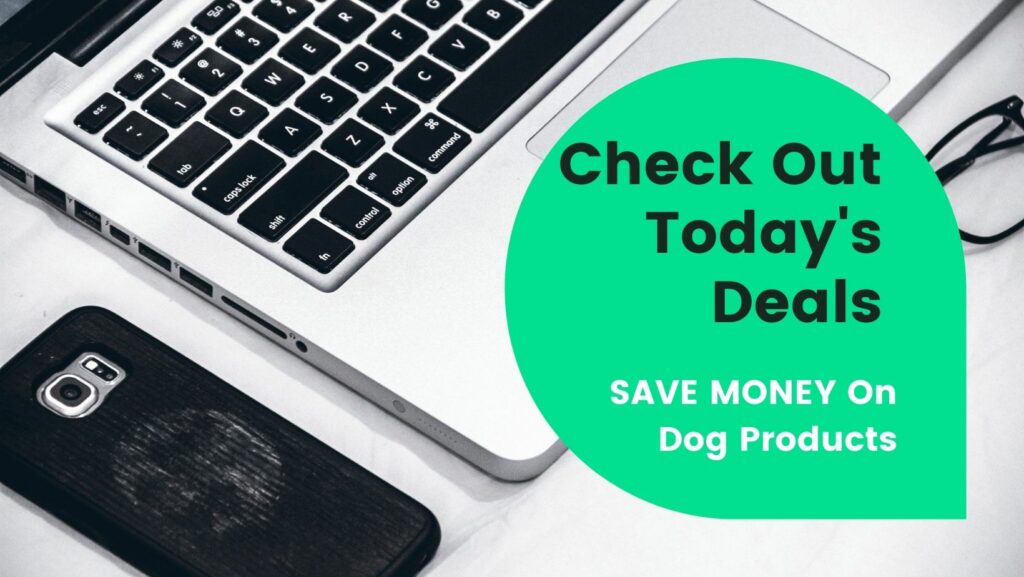 ———————————————–