We hope that another of these great dog quotes for dog lovers, such as this one, will motivate and inspire you. We all need inspirational dog quotes reminding us how great it is to be a dog owner. In addition, the unconditional love and health benefits they bring into our lives.
With regards to the quote, I totally agree more with it. I still remember the time we got a new dog after we had a break when getting over the loss of our last dog. It was like the home had come alive again and the piece of the jigsaw had been found. Only dog owners can recognize this feeling.
As one who is also been involved in the rescue of dogs, I have lost count of the time that new owners have thanked us for bringing the new rescue dog into their lives. Sometimes, the dog can help to also rescue the new owners.
VIDEO:
——————————–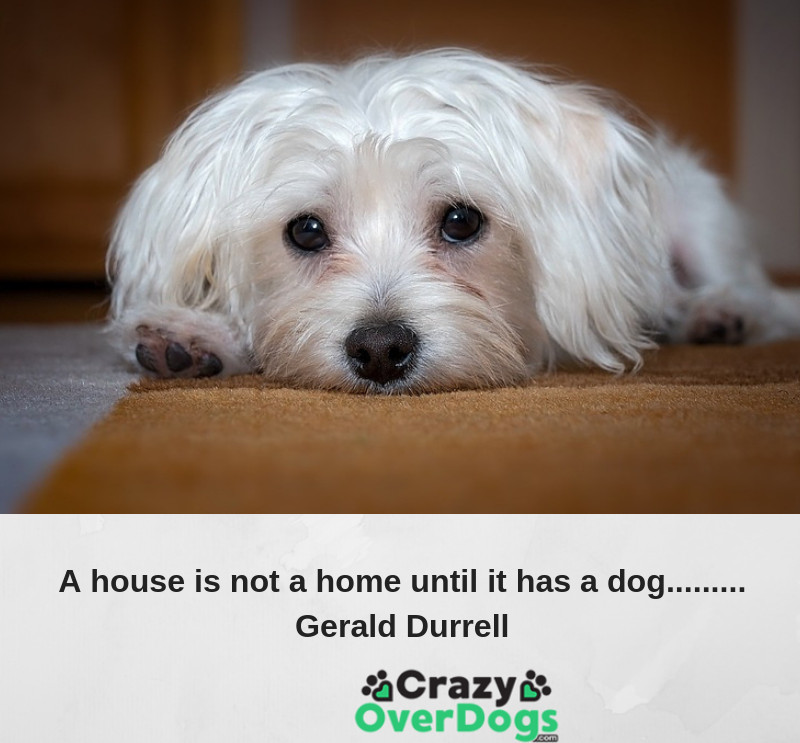 A house is not a home until it has a dog……. Gerald Durrell
Gerald Durrell: He was a British naturalist, author, conservationist, and television presenter. He founded the Jersey Zoo on the Channel Island of Jersey and set up the Durrell Wildlife Conservation Trust. He wrote a number of books based around his life as an animal enthusiast and collector.
———————————
There are many things that are great about owning a dog, one of which is exercise. Exercise helps with depression, it helps with tension and it helps with weight management. It also helps with all of your other dog health concerns including allergy symptoms, skin issues, arthritis treatment, and joint or bone issues.
Exercise is something that you cannot do enough of in your daily life. This is because exercise helps you maintain a healthy balance between your mind and your body.
Make sure to check out today's deals to SAVE money on dog products by clicking on the graphic below. Also, click here to visit our special offers page for ongoing offers for more savings on dog products. Don't miss out.
This post contains affiliate links and I will be compensated if you make a purchase after clicking on my links.

———————————————–