These are unprecedented times and we do hope that this inspirational dog quote can help you in some way.  We hope that the following inspirational quote for dog lovers, in video and picture formats, will remind you how great it is to own a dog and also the health benefits that they bring to our lives.
The particular life lesson from this motivational dog quote is that when the bills are high and the money's low, the company, and loyalty of your dog will mean so much more. We are all trying to cope with the daily battle called life, with its ups and downs, that none of us can avoid.
Inspirational Video Dog Quote:
Inspiring Picture Quote For Dog Lovers: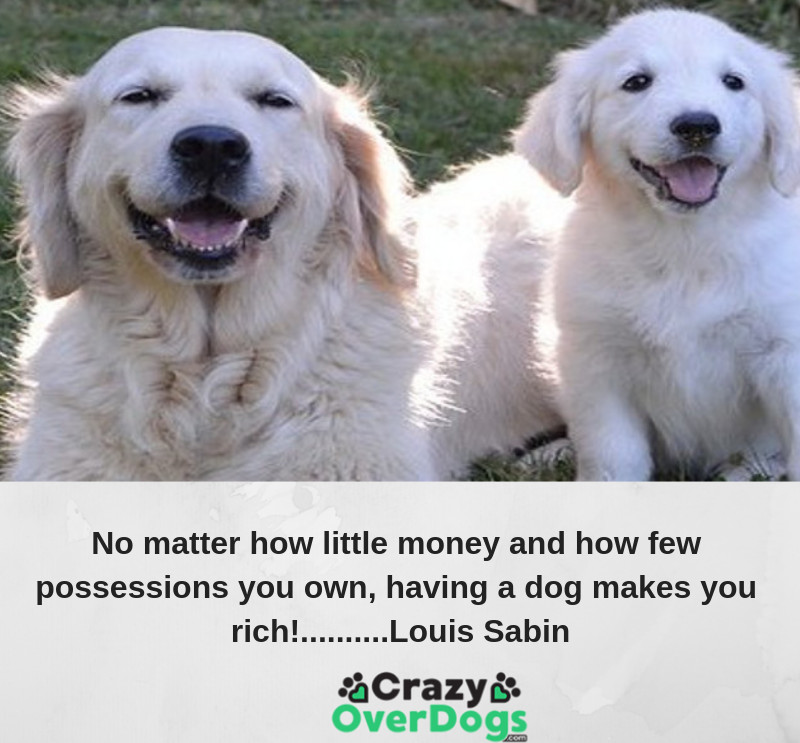 No matter how little money and how few possessions you own, having a dog makes you feel rich……….. Louis Sabin
Louis Sabin:   He is an author and editor who was born in Salt Lake City, Utah. He was educated at New York University, where he obtained his Master of Arts, degree.  He is the author of over 160 books, which include "Wilbur and Orville Wright " and " Wonders of the Sea ". In addition, he has contributed to many professional journals.
——————————–
Did you know this amazing fact about our beloved pets:
I have always wondered about this particular fact. When my dog gets a treat, it takes it to another area of the room or outside to eat it. The reason behind this behavior is, to them, you are the alpha ( leader) of the pack and they would rather eat the food or eat it in private, and they do not try to steal your own food.
Make sure to check out today's deals to SAVE money on dog products by clicking on the graphic below. Also, click here to visit our special offers page for ongoing offers for more savings on dog products. Don't miss out.
This post contains affiliate links and I will be compensated if you make a purchase after clicking on my links.