If you have to leave your pet at home for long periods of time due to work or family commitments then why not consider the Petcube Bites Pet Camera and Treat Dispenser. It will help ease the worry of what they are up to, while they are home alone. We purchased this product and it definitely eases the natural worry you have about leaving your pets.
It allows us to listen, watch, and talk to our pets remotely. The product is a remote treat dispenser, with a two-way audio facility. It is basically designed to connect dog owners with their pets at home through a smartphone app.
Like most pet owners, in this situation, it has definitely crossed your mind quite a few times, then this pet camera, a new line of smart dog products, might be just the answer that you are looking for. It aims to bridge the distance between us and our beloved pets.
If you are in a hurry, we have also included a table of contents below so you can see at a glance what the content is.
The company behind the product also makes a number of pet-centric products that are designed to foster interaction with your beloved pet, when you can't be actually physically together.
In the world of today, it just makes a lot of sense to use smart technology, because dog owners just adore their pets and worry about them so much. In addition, there is a separate video and camera to take photos and videos which allows you to share them, with the user community.
Video Demonstrating PetCube Bites Dog Camera:

The Specifications Of The Petcube Bites Pet Camera:
Here's a quick look at what this product consisting of a camera and treat feeder can do:
1080p camera with 138-degree viewing angle:
Night vision support:
Two-way audio:
Motion and sound detection plus alerts:
You can treat your pet remotely. You can fling the treats up to a distance of six feet:
Holds up to 2-pounds of treats:
Compatible with Alexa:
FREE Cloud Video Storage
Look and Feel Of The Petcube Bites Pet Camera:
The product is available in various colors such as Matte Black, Silver, White, and Rose Gold. The treat bin, which sits on the camera is only available in black. The price is the same, whatever combination of colors you choose. I presume that it's what will match your style at home the best.
It is highly recommended that you download the free Petcube app to get the best out of the product because you use the app to dispense the treats, control the camera, and monitor and watch your pet. Therefore, it is critical that you download the app, as there is no other controller provided with the product.
The app also allows you to connect PetCube with your Wi-Fi at home. It is recommended that you have a strong signal which can handle various WiFi gadgets to make the best use of the product. In order to use the app, you need to sign up for a Petcube account Signing up is fairly painless, especially if you sign in with Facebook.
One of the great things about the product, which I love, is that it allows you to dispense treats remotely by using the app. You can also set a predefined time for dispensing the treats.
Compatibility With Alexa:
The ability of this product to work with Alexa means you can link your gadget to other Amazon Alexa gadgets like the Echo Dot in your home.
Petcube Care:
This is an essential and important part of the overall Petcube product. This service essentially sends you alerts when your pet is on the move or has made a noise. In addition, the service records on video what is happening, after the alert has sounded.
When an alert is sounded, you can dispense a treat or talk to your pet to settle him, especially if they are getting anxious when they hear an unusual noise. The package comes in three different levels, each offering different and enhanced features, depending on what you decide to go with.
Additional Features Of The App:
One of the additional features of the app is the ability to view other public Petcube cameras. You will love this particular feature if you want to see how other pets are living their lives.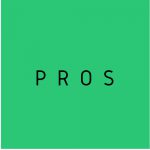 It allows you to monitor your pet 24/7 from your phone.
Treat your pet remotely with treats at varying distances. Free treats included
Talk to your pet via the 2-way audio.
Free Cloud Video Storage
Compatible with Alexa.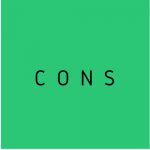 Problems with connecting up with the app and firmware. Connection drops out.

Conclusion:
The product is a solid piece of equipment, allowing you to connect with your pet while not at home. Major benefits are the 2-Way Audio, HD 1080p video, and night vision, to help monitor your pet. It is also compatible with Alexa.
It helps to lessen the worry and guilt, that we as dog owners do feel, if we have to leave our beloved pets for a long while, due to work or family commitments. We bought one of these ourselves. It's great.

————————-